Kim Kardashian lookalike Ashton Gourkani dies of cardiac arrest; 5 things to know about OnlyFans model
Vanity took over the OnlyFans model, where a medical procedure led to her succumbing to a cardiac arrest. Here is what we know so far.
Updated on Apr 27, 2023 | 10:08 AM IST | 777.4K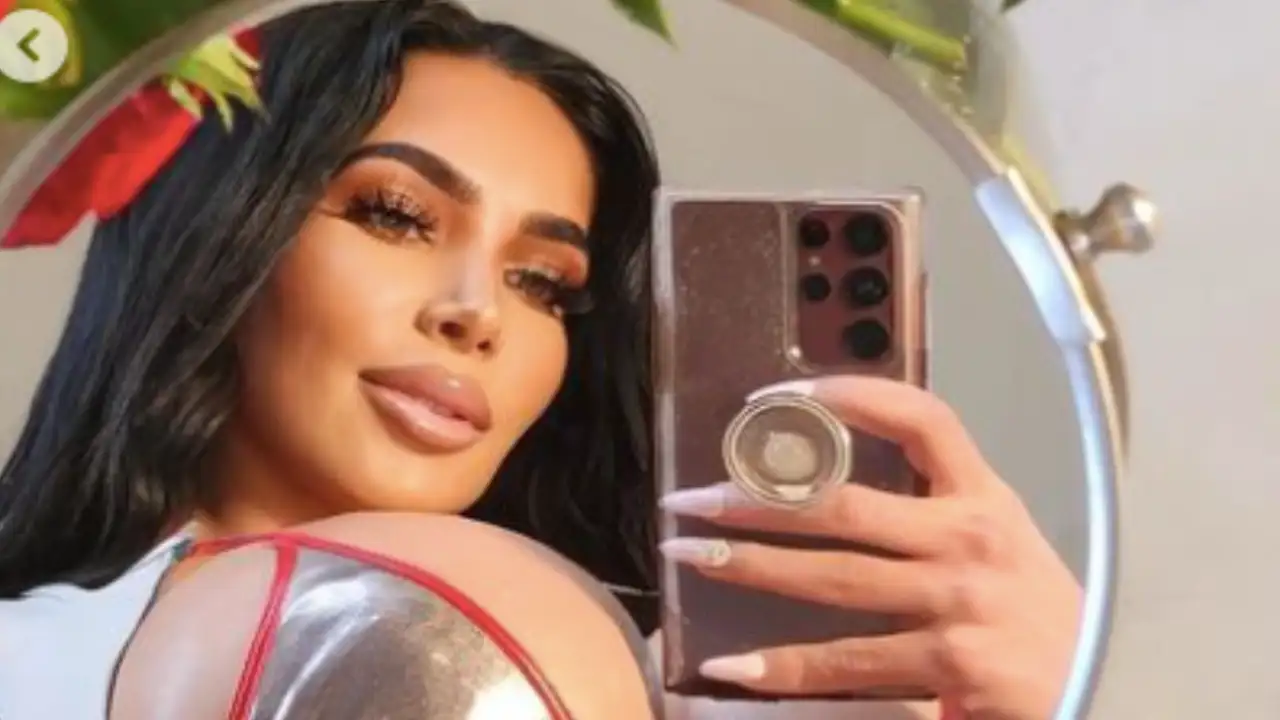 A tragic incident has recently taken place in the world of social media, as Christina Ashten Gourkani, better known as Ashten G, passed away due to cardiac arrest just hours after undergoing plastic surgery. The 34-year-old American model, who was also a popular OnlyFans star and a Kim Kardashian lookalike, was in the process of recovering from the procedure when the unfortunate incident occurred. As her family mourns the loss of their beloved, they have set up a GoFundMe page to help with the funeral expenses, which are scheduled for the next week.
ALSO READ: Who is KiaraaKitty and why is she banned from Twitch twice in 2023?
What did the statement read?
The family of Christina Ashten Gourkani is devastated to announce her sudden and tragic passing. With heavy hearts and profound sorrow, we share the news of the loss of our beloved daughter and sister. In the brief time leading up to her untimely death, Christina shared moments of joy and laughter with those closest to her. We are left with immeasurable grief and will forever cherish the memories of her beautiful spirit.
Rewritten copy:The heart-wrenching moment when someone called Christina's family at 4.30 am, screaming "Ashten is dying, Ashten is dying!" is hard to fathom. The family spokesperson explained the ordeal they had to go through, describing it as a living nightmare, as they watched Ashten's health deteriorate in the hospital after her cardiac arrest.
Despite the family's struggles, they remain hopeful as the GoFundMe campaign has raised $3,540 as of Wednesday afternoon. However, there is still a long way to go as their goal is $40,000. Every donation counts, and your support could help provide Ashten with the necessary medical care and aid her recovery.
A fellow OnlyFans model gave her a tribute. Mary Magdalene said, 'I don't know her, [but] I would always just randomly see her on Instagram and think she was really pretty but that is so sad she just died from plastic surgery.'
'It is so scary because you really just never know when you're going to die from [risky surgery],' she added, before expressing her own fears about 'sustaining brain damage' whenever she goes under the knife.
How did Kim Kardashian get famous?
Kardashian remained mostly unknown until early 2007, when a sex tape featuring her and her boyfriend, Ray J, leaked online. The attention helped the Kardashian family land a reality TV series.
---
Who is the Korean woman who got a surgery to look like Kim Kardashian?
Cherri Lee — The Korean Woman Who Got Plastic Surgery To Look Like Kim Kardashian. She had 15 surgeries over the course of eight years. When it comes to plastic surgery, many people find inspiration from photos of other people on how they would like their bodies to look.
---
Who has had 15 surgeries to look like Kim Kardashian?
Cherri Lee has undergone 15 surgeries to make herself look like the reality television star, according to a report in New York Post. She was born with the name Han Byeol and grew up watching Ms Kardashian, which gave her the dream to look like her idol, according to Korea Boo.
---
About The Author
A content writer for 13 years, the entertainment section is Tanya's favorite. A self-confessed creative claustrophobic, she needs to
...
Read more
Top Comments
There are no comments in this article yet. Be first to post one!