Spare: King Charles joked about Prince Harry's 'real dad' amid James Hewitt rumours; 5 other SHOCKING claims
Prince Harry alleges that King Charles III joked about his parentage because of his shared ginger hair with Princess Diana's former lover, Major James Hewitt.
Updated on Jan 06, 2023 | 01:37 PM IST | 272.2K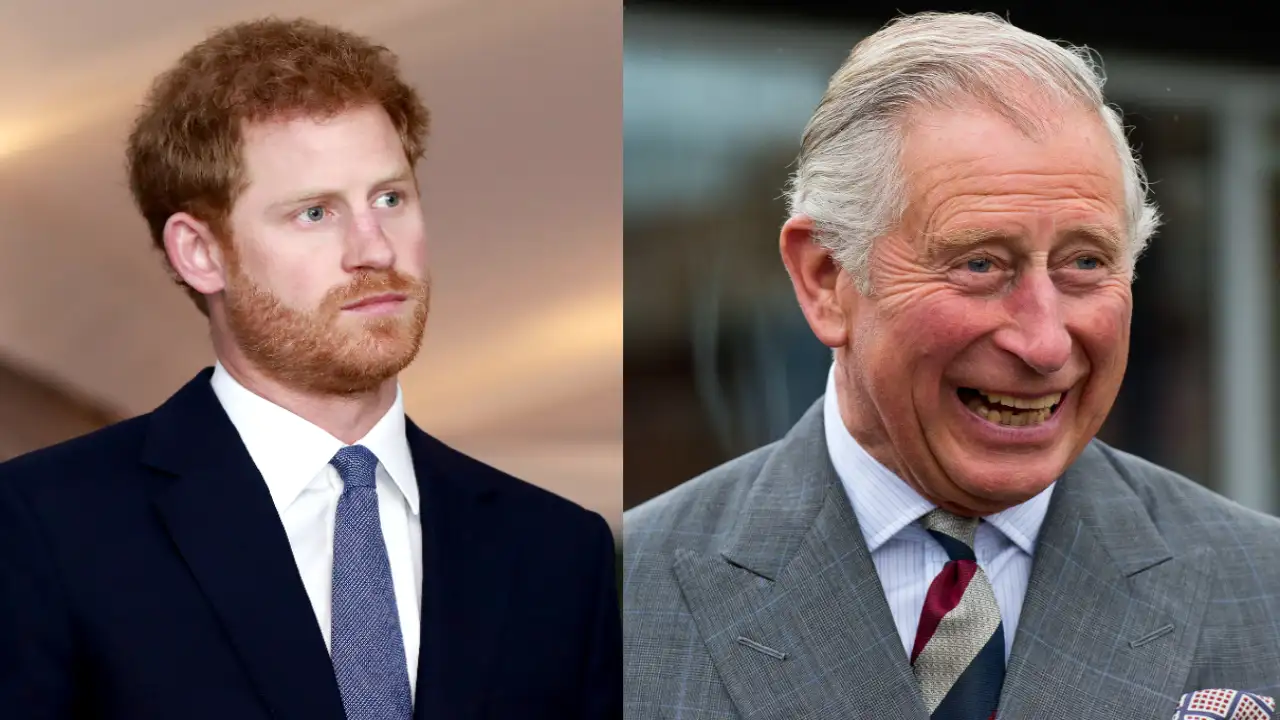 Prince Harry has revealed that King Charles III made jokes about the former's real father. Harry's memoir titled Spare, which hits the shelves on January 10, has created quite a stir with its shocking revelations and claims. Speaking of which, among other things, the Duke of Sussex has opened up about his father's 'sadistic' jokes about his paternity, surrounding the rumours about Major James Hewitt.
Prince Harry reveals how King Charles would joke about his real father amid Major James Hewitt rumours
There have been persistent rumours about Major James Hewitt being Harry's real father because of their shared ginger hair. For the unversed, Hewitt was Princess Diana's former lover for several years. Now, as revealed in a segment from Prince Harry's book Spare, obtained by Page Six, the 38-year-old reportedly wrote that King Charles would make hurtful comments about his parentage.
Harry writes, "Pa liked telling stories, and this was one of the best in his repertoire. He'd always end with a burst of philosophizing … Who knows if I'm really the Prince of Wales? Who knows if I'm even your real father?" He goes on, "He'd laugh and laugh, though it was a remarkably unfunny joke, given the rumor circulating just then that my actual father was one of Mummy's former lovers: Major James Hewitt. One cause of this rumor was Major Hewitt's flaming ginger hair, but another cause was sadism."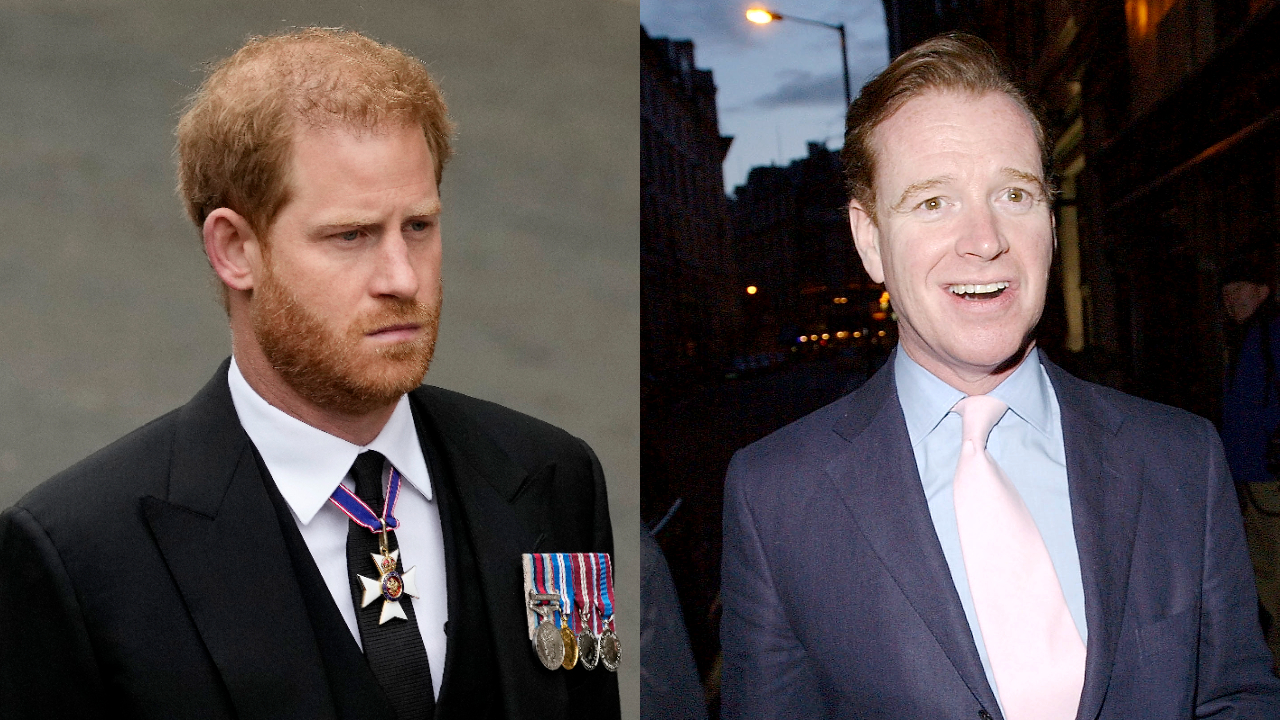 Harry writes that Charles never addressed the Hewitt rumours directly. As per Harry, the tabloid enjoyed entertaining the idea that Charles was not his real father. "Maybe it made them feel better about their lives that a young prince's life was laughable. Never mind that my mother didn't meet Major Hewitt until long after I was born," he writes.
Prince Harry's 5 shocking revelations about King Charles III in his memoir Spare
King Charles III 'sadistic' joke about Prince Harry's 'real father' is not the only revelation made by the latter. The Duke of Sussex also shared these 5 shocking claims in his book:
1. King Charles III and Queen Camilla co-operating with the media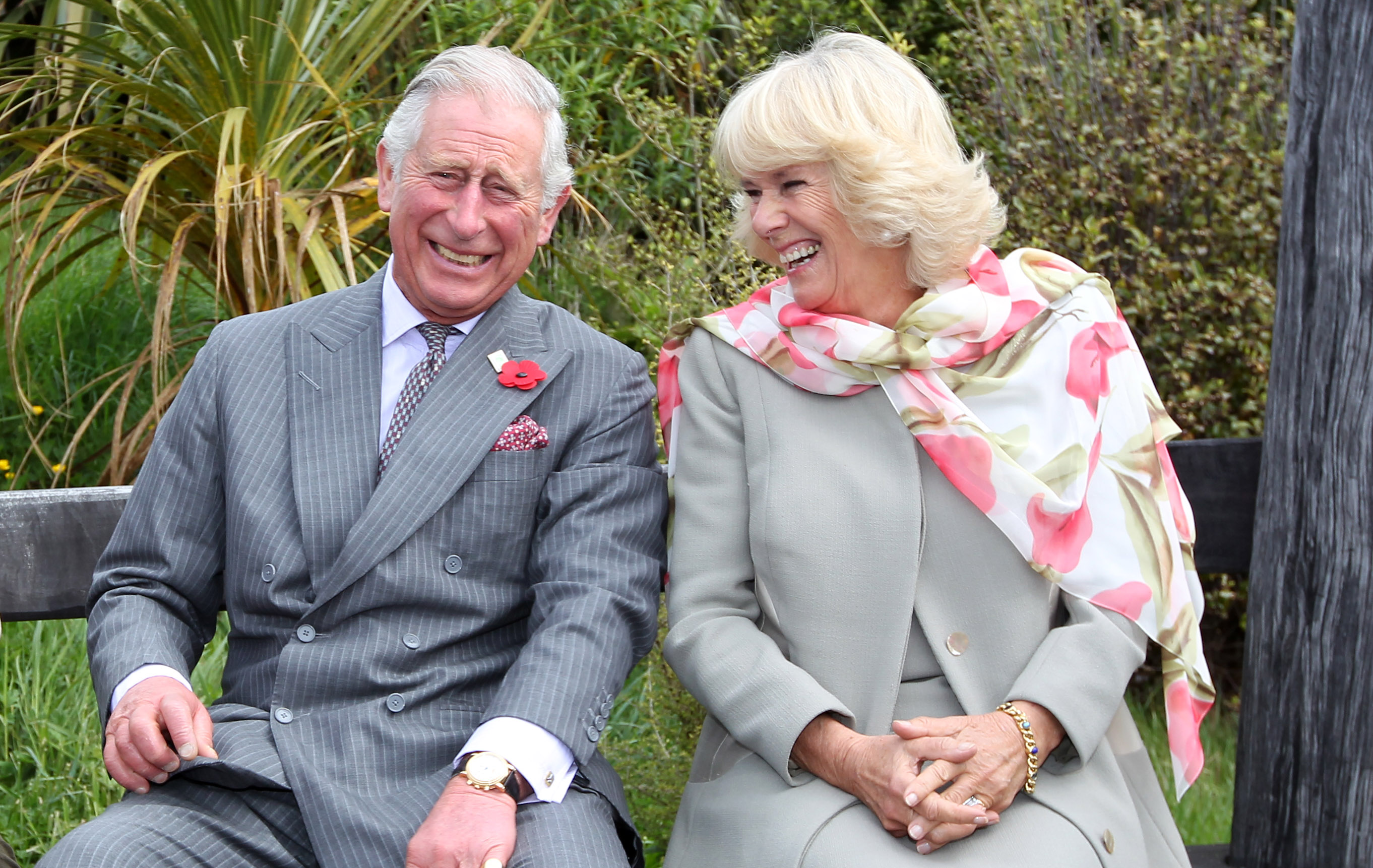 As per US Magazine, Harry accused King Charles III of cooperating with the media for stories about him and his brother Prince William. He also wrote about the time in 2019 when the Prince of Wales was upset, and discussed with Harry about how someone from King Charles and Queen Camilla's communications team was planting stories about William, Princess Kate Middleton, and their children George, Charlotte, and Louis.
Harry admitted that Charles and Camilla were not 'technically' responsible for the media leaks. "It was the most gung-ho member of Pa's comms teams, a true believer who'd devised and launched a new campaign of getting good press for Pa and Camilla at the expense of bad press for us," he wrote.
2. William and Harry urged King Charles to not marry Camilla
William and Harry urged their father not to marry Camilla after Princess Diana's death in 1997, the Duke of Sussex revealed in his book Spare. He wrote, "Despite Willy and me urging him not to, Pa was going ahead. We pumped his hand, wished him well. No hard feelings." He continued, "We recognized that he was finally going to be with the woman he loved, the woman he'd always loved, the woman Fate might've intended for him in the first place."
3. King Charles III told Prince Harry there was not 'enough money' for Meghan Markle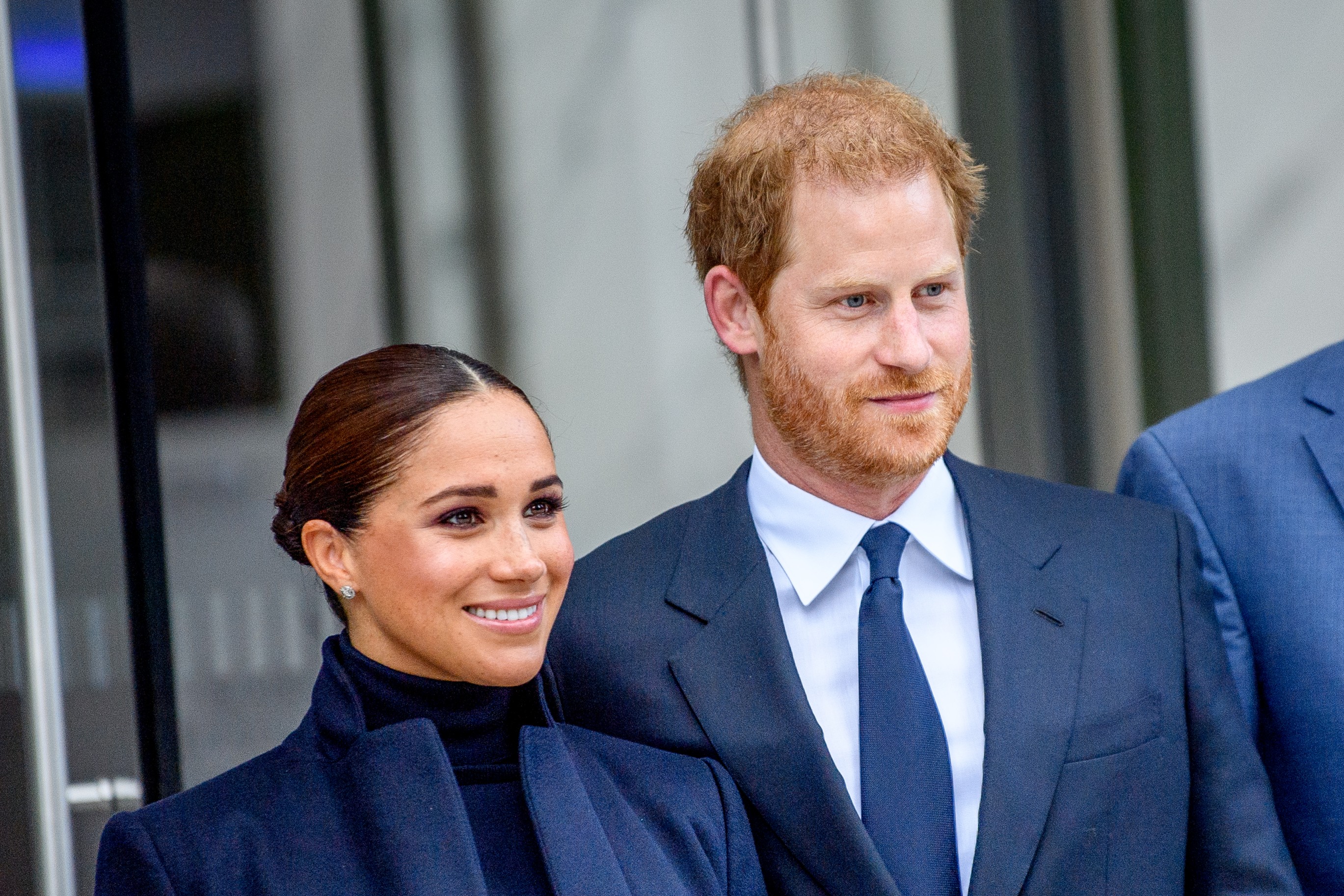 Prince Harry alleged that King Charles III said there was not 'enough money for Meghan' when the Duke and Duchess of Sussex discussed their future with the monarchy. "Pa didn't financially support Willy and me, and our families, out of any largesse," Harry wrote. "That was his job. That was the whole deal. We agreed to serve the monarch, go wherever we were sent, do whatever we were told, surrender our autonomy, keep our hands and feet inside the gilded cage at all times, and in exchange the keepers of the cage agreed to feed and clothe us."
However, Harry believed that the conflict was not about money but about "someone new dominating him". Harry elaborates, "Pa might have dreaded the rising cost of maintaining us, but what he really couldn't stomach was someone new dominating the monarchy, grabbing the limelight, someone shiny and new coming in and overshadowing him." He continued, "He'd lived through that before, and had no interest in living through it again."
4. Being ridiculed as the 'Spare'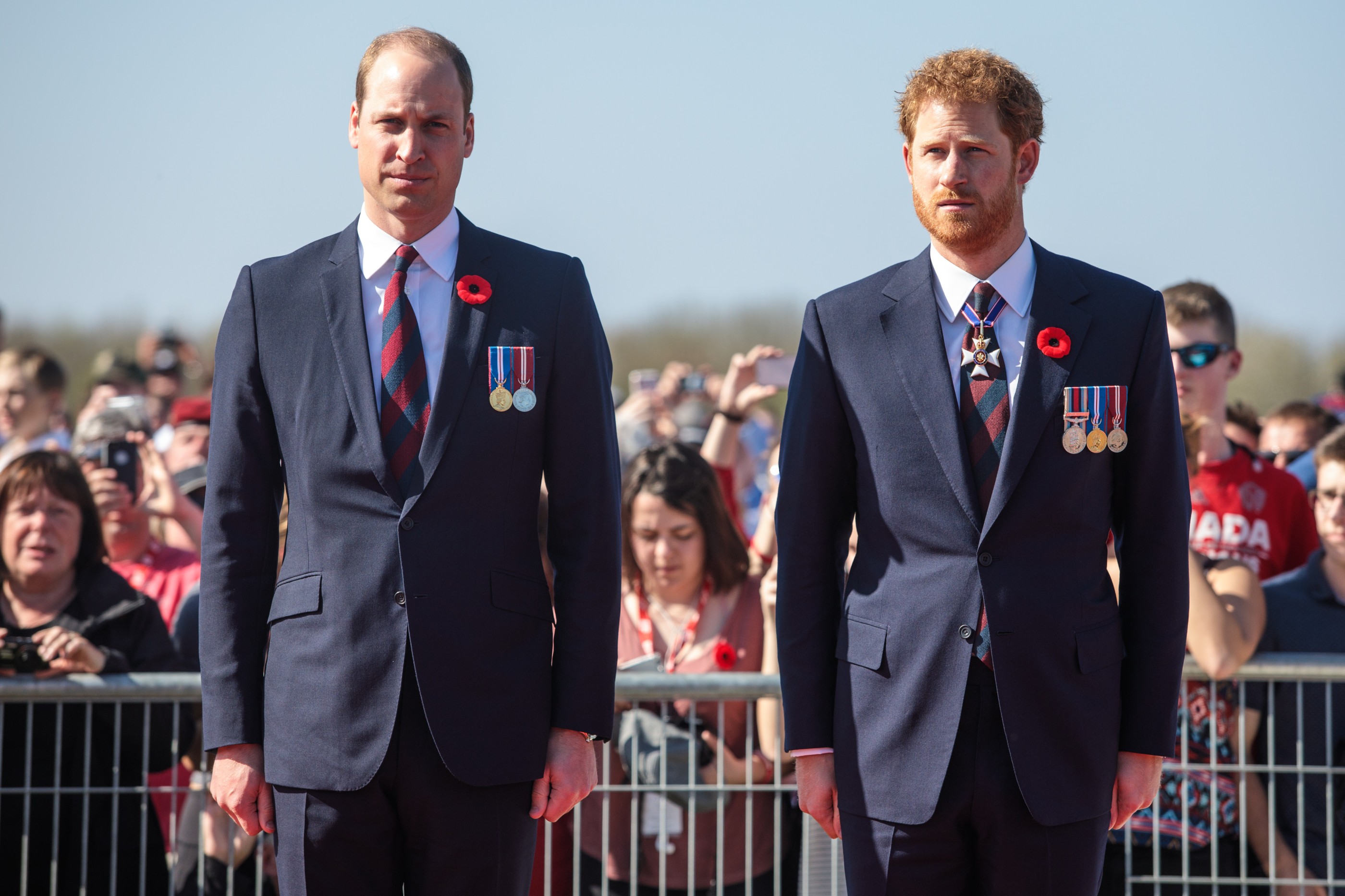 The title of Prince Harry's book is derived from the aristocratic phrase 'the heir and the spare', wherein Prince William was always dubbed the heir and Harry the spare. As per the 38-year-old author, his own father Charles, and sometimes Queen Elizabeth and King Philip would call him the 'spare' to his face. Harry also narrates a story he heard when he was 20. Allegedly, right after he was born, Charles told Diana, "Wonderful! Now you've given me an Heir and a Spare — my work is done," Harry wrote. "A joke. Presumably. On the other hand, minutes after delivering this bit of high comedy, Pa was said to have gone off to meet with his girlfriend. So. Many a true word spoken in jest."
5. King Charles III informing Harry about Princess Diana's death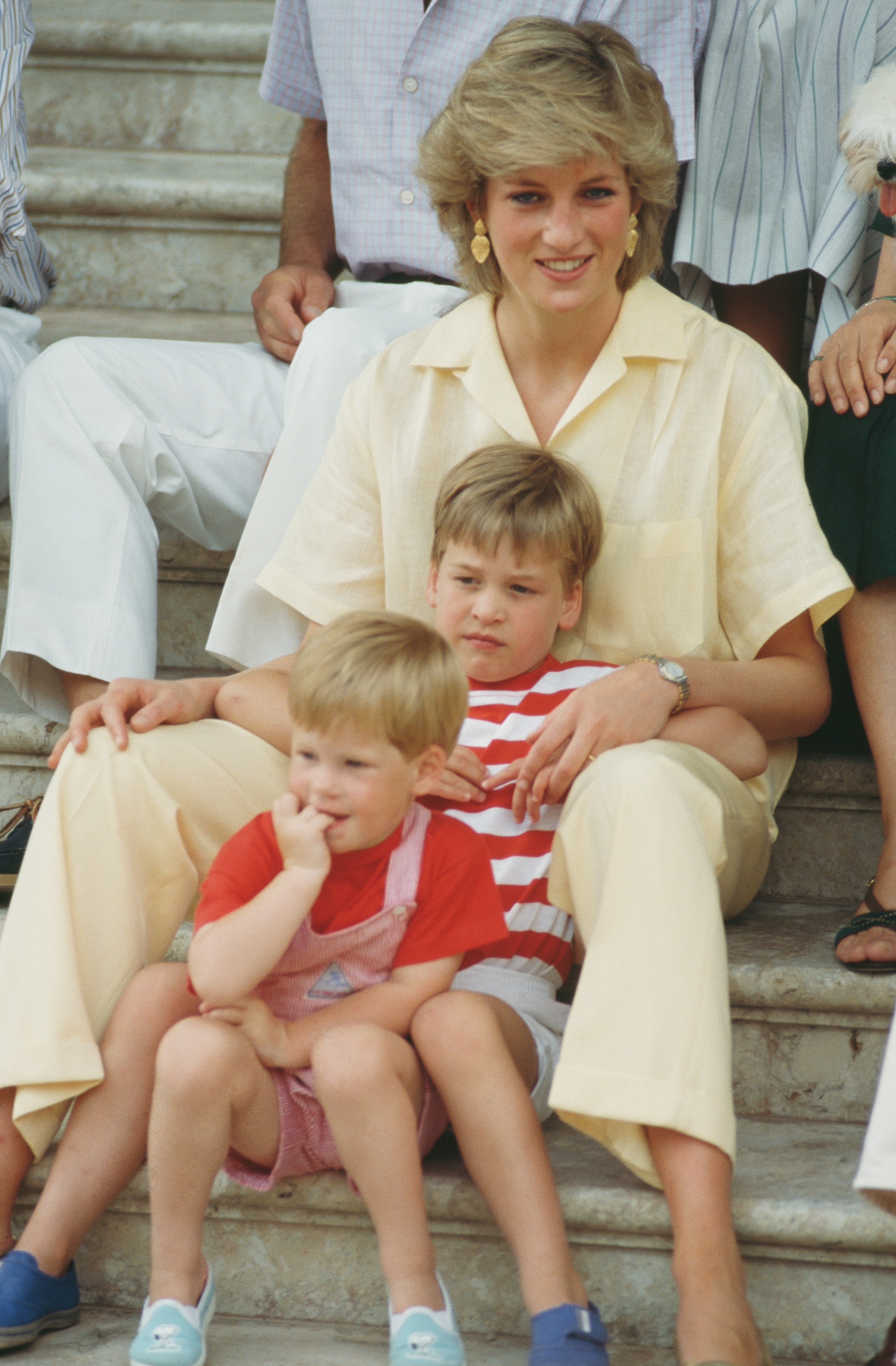 Harry recalls the time when his father informed him about Princess Diana's death. He wrote, "[Charles] sat down on the edge of the bed," Harry wrote. "He put a hand on my knee. 'Darling boy, Mummy's been in a car crash." Harry remembered feeling hopeful that Diana would recover after receiving proper treatment, until, King Charles III informed him that the Princess did not make it.
"I'm afraid she didn't make it. These phrases remain in my mind like darts in a board. He did say it that way, I know that much for sure. She didn't make it. And then everything seemed to come to a stop. Pa didn't hug me. He wasn't great at showing emotions under normal circumstances, how could he be expected to show them in such a crisis? But his hand did fall once more on my knee and he said: 'It's going to be OK.' That was quite a lot for him. Fatherly, hopeful, kind. And so very untrue," Harry penned down.
ALSO READ: Ahead of Prince Harry's book release, 5 things Prince William and Kate Middleton are making the headlines for
About The Author
A content writer for 3 years, Priyakshi channels her love for everything cinema through the written word, as she dabb...les in entertainment articles, movie reviews, and interviews.
Read more
Top Comments
There are no comments in this article yet. Be first to post one!