Creators United: Dance creators, the varied kinds of formats and interesting takes they bring to popular songs
Pinkvilla, in association with Mad Influence, is all set to celebrate dance content creators at Creators United: India's biggest and the first experiential festival for creators.
Published on Jan 06, 2023 | 01:02 PM IST | 78.2K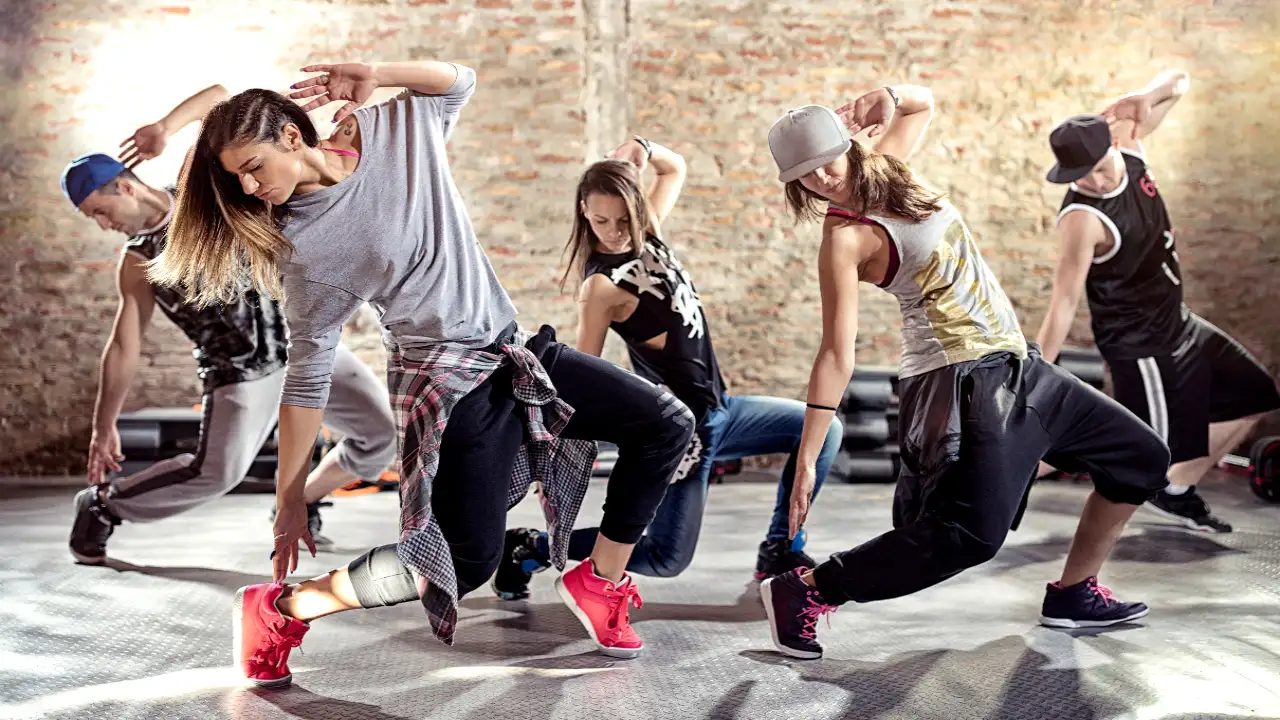 Before we dive deep into this article, let us try a thought experiment, shall we? Imagine a world without online content – no social media platforms, no virtual interaction, no YouTube videos, shorts, or Instagram reels and posts. Your only source of entertainment and information will be traditional forms of media – the newspaper (if people still read the physical copy), and the television. This would mean a world devoid of content creators and influencers. This would also lead to significantly less scope to showcase one's talent and earn recognition, money, and fame for it. While this was the 'normal' a couple of decades back, it no longer serves the reality of our world now, does it? Hence, it only goes on to show that we have so much to thank the world of the internet and content creators for!
Speaking of which, Pinkvilla, in association with Mad Influence, is all set to organize and host Creators United - India's biggest and first-ever experiential festival, solely for content creators - where we celebrate their talent and recognize their hard work. The event will take place on the 15th and 16th of January in South Goa. Make sure to register your votes for your favourite content creators in respective categories.
Now, while we discuss content creators and the entertainment they provide us in different ways, let's shift our focus to dance creators. Over the past few years, social media platforms like YouTube and Instagram have seen an increase in the number of dance videos and dance creators. This can also be directly proportional to the popularity of such content among the audience and netizens. Today, if we scroll our respective feeds, we are bound to see dance videos on various trending songs. The engagement and views on these posts range from a few thousands to a few lakhs, which only points to the fact that the algorithm likes to push these videos on our feeds, because it has seen us engaging with them and enjoying them.
ALSO READ: Creators United: Vloggers are significantly impacting our lifestyle and mindsets; Here's how
From Instagram and Youtube live sessions to detailed choreography routines, dance creators use several formats and bring interesting moves and takes to popular songs. Let us take a look at a few of them!
1. Live videos
The 'Live' feature on Instagram stories enables anybody to interact with their followers in real-time. Now, we no longer need to wait for the possibility that we might someday get to watch our favorite creators doing things in real-time. Technology and innovation have now made it possible for creators to hold long live sessions online. Dance creators can communicate with their audiences instantly. Many dance video creators are seen using this feature every now and then, where they entertain their followers with a new dance routine, or show off their slick dance moves. They can also take requests and suggestions from followers in the comment section.
2. Choreography tutorials
Before affordable internet reached the Indian middle-class household, children and young adults mostly learned choreographies to songs by watching the steps on television. While that was a different kind of fun, it was not always practical and easy to follow the pace. But, dance creators changed the game as they brought along online choreography. In these videos, they break down a simple or complicated dance routine into smaller and doable steps so that anybody can learn from them, as per their convenience of time.
ALSO READ: Creators United: Music creators and varied kind of formats they bring to the table to serenade audiences
3. Trending hook steps on reels and shorts
Instagram reels and Youtube shorts are now the 'in' thing. We have them to blame for our fleeting attention span but that's a discussion for another day. What is impressive for now, is that despite the time constraint on these formats, dance creators do not fail to deliver entertaining content. Nowadays, we see many dance creators posting reels and shorts with trending songs. What's more, they also put their own twists and takes on these popular dance routines.
4. Collaborations with film celebrities
The marketing geniuses pitched an idea and our content creators delivered. Realizing the immense reach and popularity of social media influencers, the marketing teams of movies have now started to promote their films and stars online. For instance, Alia Bhatt danced with a number of dance creators on the song "Dholida" from her film Gangubai Kathiawadi. Similarly, Ananya Panday and Vijay Deverakonda were seen matching steps with dance creators on their song "Aafat" from Liger.
5. Dance covers
Just like music covers, creators also post dance covers on their social media platforms. In these videos, they are seen showcasing their creativity at full potential as they incorporate new moves and styles into an already existing, popular, and loved dance video, thus adding a touch of their own.
6. Fusion choreography
Fusion choreography is yet another popular format among dance creators. Integrating two seemingly different dance forms and genres together is as challenging and beautiful as it sounds. For instance, using classical dance moves in Ed Sheeran's "Shape of You" is a visual treat, and it became quite popular on social media.
Our esteemed associations for Creators United 2023 are:
Reel Star - Powered by Sponsor
Reel Pay - Payments Partner
Novotel Goa Dona Sylvia Resort - Hospitality Partner
Bright Outdoor Media Ltd. - Outdoor Media Partner
ALSO READ: Creators United: How culinary content creators are at the forefront of a new narrative around food
About The Author
A content writer for 3 years, Priyakshi channels her love for everything cinema through the written word, as she dabb...les in entertainment articles, movie reviews, and interviews.
Read more
Top Comments
There are no comments in this article yet. Be first to post one!