Creators United: Vloggers are significantly impacting our lifestyle and mindsets; Here's how
Pinkvilla, in association with Mad Influence, is all set to celebrate vloggers and other content creators at Creators United: India's first experiential event for content creators.
Published on Jan 04, 2023 | 11:01 AM IST | 92.9K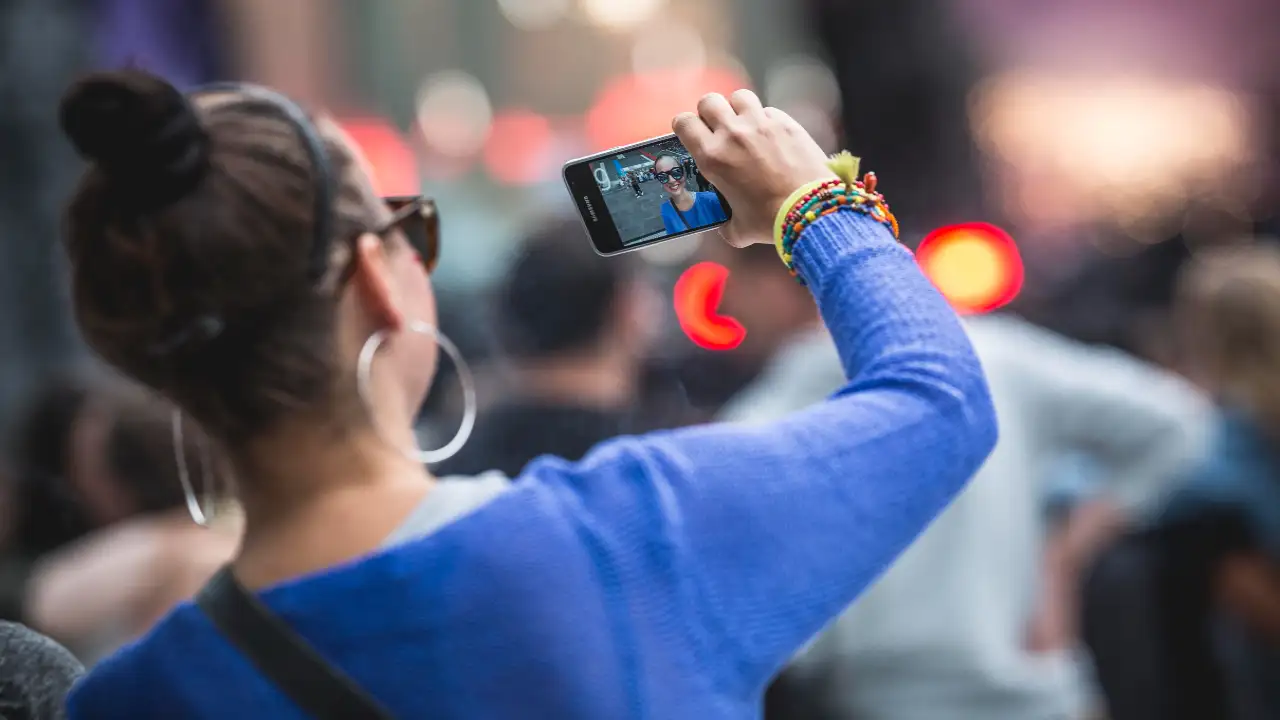 You have probably come across the term vlogger on the Internet frequently, but what does it really mean? Simply put, a vlogger or a video blogger is someone who creates and uploads blogs consisting primarily of videos as opposed to texts or images. Someone whose day-to-day life, personal experiences, and opinions are documented in the form of videos and uploaded on social media platforms such as YouTube, Meta, and others, for the world to see. It is irrefutable that vloggers have become an imperative part of the social media world, and they are here to stay. Vloggers are becoming increasingly popular, and we at Creators United, are all set to celebrate our favourite vloggers and other content creators at Creators United. For the uninitiated, Pinkvilla and Mad Influence are joining hands to organize India's very first creator festival in Goa on the 15th and 16th January, 2023 in Goa.
Vloggers are becoming increasingly popular, and rightly so! Whether we realize it or not, they significantly impact our lifestyles and mindsets. Here's looking at their importance, and the impact they have on people who follow them.
Transparent Communication
The one thing that makes vloggers stand out is their ability to add a personal touch to their content, and make the audience feel more connected to them. People who follow vlogging channels are not just subscribed to the content, but they are also vested in the personal journey of the content creator. This enables the vloggers to be themselves and give their unfiltered opinions about anything and everything that their content is about. It helps develop a level of trust between the vlogger and their audience, which is the key to building a strong community of like-minded people.
Positive Social Impact
Content creators are modern-day celebrities in their own right, given their large fan following and the overall influence they have in starting trends and driving change. Creators with strong influence are thus also aware of the social capital they possess, which if used for good, can lead to a massive positive impact. Vloggers, being an arm of the digital content creator community at large, also recognize this and therefore are at the forefront of bringing light to social issues that need addressing in their own unique way. Since a good majority of the people who follow vlogging channels are young and impressionable, it makes vlogs a fertile medium through which awareness can be brought on issues that require the attention of the youth. Over the years, there has been an evident shift in public discourse on topics like equality, gender identity, minority representation, and much more which has been made possible partly due to initiatives taken by content creators to drive the conversation forward in the right direction.
Help Expand Your Horizon
The main difference between vlogs and other online videos on any platform is that while curated video content can be informative and educational, a vlog feels more personal as it documents the vlogger's day-to-day life, where they share their experiences and opinions in that particular moment. Vlogging is associated with entertainment, first-hand experiences, and advice, and following a vlogger who showcases their lifestyle and culture can help broaden your horizons, shape opinions, and understand other people and their ethics.
Living Vicariously Through Vloggers
Although underrated, the aspect of vlogging that allows the followers to live through the experiences of their favorite vlogger, is what makes the whole experience of watching a vlog more entertaining and alluring. Viewers can be taken through a rollercoaster of emotions without having to live through the experience themselves. This opens doors to endless creative opportunities where the vlogger can take their audience through an adventure that they otherwise would not in their real lives. Vlogs can also be a great portal for spectators to experience a different culture and get a more global experience in the comfort of their own homes. Add to that the interaction the content creator can have with their fans through different mediums and provide a more holistic and wholesome experience.
Travel Hacks
Travel Vloggers are a huge hit among the masses. They take their audiences through extensive journeys to lands far-far away, or through roads untraveled, while also entertaining them. While the content is engaging in itself, it is also informative as well as educational. Through the travel vlogs, the audience is made aware of cool routes to travel through, the modes of transport available to reach the destination, and also of some tips and tricks that might help them either save money or plan better altogether. Aspiring tourists of a particular destination can pick up a lot of ideas while planning their ideal vacation and build up a nifty itinerary for themselves. Doesn't matter if the trip is luxurious or frugal, there is something out there for everyone, thanks to vloggers.
Enhanced Product Awareness
The whole objective of brands to get popular celebrities on board to endorse their product is to maximize reach and gain consumer trust. Vloggers take the effectiveness of that same advertising formula to the next level by being able to create a compelling buzz around a product. In addition, it is a departure from the old routine of just seeing a 10-15 second high-production commercial, because the viewers can now see their favorite vlogger actually use the product. To top it all off, the audience is able to get feedback from the creator in the form of honest reviews which they can use to make more informed decisions about their purchases. If the product is actually any good, brands enjoy solid word-of-mouth advertising through the audiences which is far more effective.
Clearly, vloggers have the power to significantly impact our lifestyle, enhance awareness, and shape mindsets.
Our esteemed associations for Creators United 2023 are:
Reel Star - Powered by Sponsor
Reel Pay - Payments Partner
ALSO READ: Creators United: Music creators and varied kind of formats they bring to the table to serenade audiences
About The Author
Bonafide Bollywood lover with over 3 years of experience in the entertainment industry. Though Lubna studied architec...ture, her love for all things glitzy made her opt for entertainment journalism. She has a keen eye for everything hot and trending in B-Town. When not working, you'll find her binging cringe reality shows and crime documentaries.
Read more
Top Comments
There are no comments in this article yet. Be first to post one!