Pauline Chalamet's Weight Loss: A Glow-up That Fans Love
Pauline Chalamet's weight loss journey is one of those inspiring transformations we all wish to learn from. You need to check out some insightful fitness tips and hacks.
Updated on Sep 18, 2023 | 11:18 AM IST | 53.5K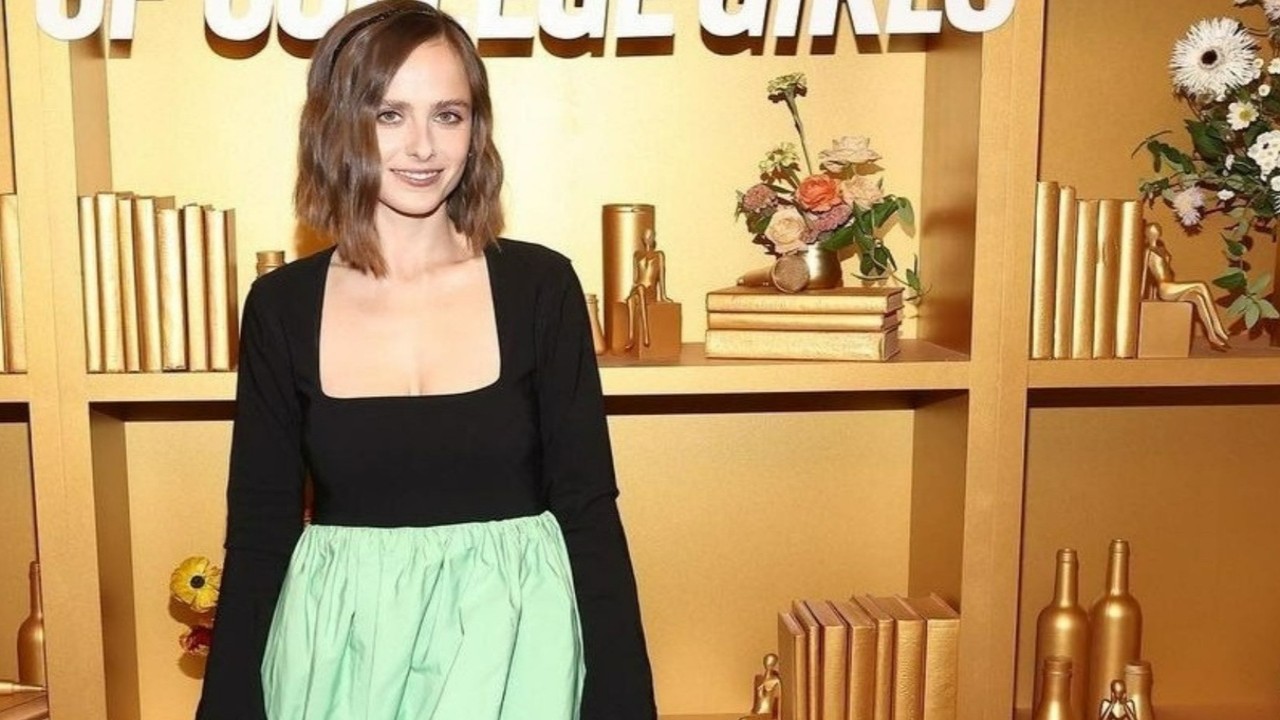 There are many Hollywood celebrities who have cherished instant popularity with their
commendable on-screen performances and later on, embarked upon their transformations. Pauline Chalamet's weight loss journey treads a similar path. While appearing in the TV series The Sex Lives of College Girls, it was vividly noticeable that she had lost significant weight in season two as compared to the first. Almost instantly the chatter stirred around Chalamet shedding 30 to 40 pounds. Her fans were eager to know all the sipping details about her diet and workout routine. It is essential to note that Pauline is an advocate of mental health wellness and has a holistic routine set for herself. 
Who Is Pauline Chalamet?
An American actress, writer, and director, Pauline Chalamet has a French heritage. Born on January 25, 1992, in New York, U.S.A, she grew up in an art and performance-oriented environment. Her younger brother, Timothee Chalamet is well known to the audiences for his popular roles in films. Chalamet is also a former ballet performer; she attended the School of American Ballet, and later went to LaGuardia High School, to study drama. Adding to her academic laurels, she also studied at Bard College. Her significant on-screen pursuits began with her role in the feature film The King of Staten Island, 2020. What raised her to popularity was her portrayal of the character Kimberly in HBO's original comedy series titled The Sex Lives of College Girls in 2021. It was her stark weight loss transformation from the first to the second season of the series that garnered the attention of her fans and followers. 
It is believed that she lost approximately 30 to 40 pounds, and appeared slimmer with a more chiseled countenance. The underlying reasons behind her weight loss and how she achieved it are some things that her fans are curious about. Read on to know all the details.
Pauline Chalamet's Weight Loss Journey
Chalemet's weight loss transformation was quite evident as the seasons changed in her show series. While many believe that Chalamet had to cave into the beauty standards set by the showbiz industry or that her character Kimberly demanded a slimmer appearance, Pauline's goals likely raced beyond these expectations. Even though she has not openly spoken about her weight loss journey, there are ample instances during her interviews wherein she shares her daily routine and thoughts on achieving physical and mental wellness. 
In an interview, Chalamet mentions her ideal morning routine. After waking up to a radio alarm, she likes herself a pot of tea. Her mantra for mindfulness is disassociating from technology, especially her mobile. In the prime of her mornings, she prefers a reading and writing hour, if there are no work commitments. This ritual helps her relish in reflective moments and take care of her mental health. 
Chalamet's diligence and adherence to her routine reflect positively on her lifestyle. Here's a look at her supposed diet and regular exercise sessions for a healthy mind and body. 
Pauline Chalamet's Weight Loss Diet Plan
Pauline Chalamet's weight loss journey was guided by experts like nutritionists and trainers. As she embarked upon this path, she managed to successfully shed around 30-40 pounds. The key to achieving a fitter body is always associated with what's on one's plate. Chalamet's balanced diet reportedly consisted of a high quotient of nutrients, focusing on energy longevity and overall well-being. As is the case for most fitness enthusiasts, Chalamet's diet was packed with proteinous foods, which are proven to lower body fat percentage. (1) Her plan also gave key places to foods like whole grains and vegetables. 
Pauline Chalamet's Weight Loss Workout Routine
With her history of dancing, Chalamet shares in an interview about how as a teenager she would always think about pursuing a career in ballet. Having a mindset towards an active lifestyle changes one's perception towards healthier lifestyle choices. Even though she reportedly did not feel too fascinated by intense exercises, she was quick to embrace her workouts, once she began her weight loss journey. By integrating physical activities like hiking, yoga, and dancing, Pauline enjoyed these daily exercises, proven to help in weight loss and weight maintenance. (2) 
Exercises related to weightlifting and strength training ensure optimal weight loss. Such drill workouts too became an essential part of Chalamet's everyday routine. 
Pauline Chalamet Before And After Images
Before (2019)
(2021):
After:
Going beyond solely the physical appearance, Pauline Chalamet has been an inspiration for those looking to get fitter, mindfully. By setting her personal ethics in tune with a healthy lifestyle, she managed to shed those extra pounds. Pauline Chalamet's weight loss garnered attention when she appeared slimmer through the second season of her TV series. While all weight loss journeys stress on having a balanced diet and consistent workout, Chalamet's way was more organic. She combined her nutrient-rich meals with a variety of workouts and to put the cherry on top, she also practiced wellness rituals, especially in her AM routine. For those looking to lose weight, Pauline's hacks are a must-try for the long run.
ALSO READ: A Look at Ella Bleu Travolta's Weight Loss Journey in Detail
FAQ's
How important is nutrition for Pauline Chalamet's weight loss?
Pauline's weight loss revolved around her nutrition. A balanced diet with an increased intake of protein was essential to her for burning fat and shedding extra pounds.
---
What are some healthy habits that supported Pauline Chalamet's weight loss?
Following a mindful routine, eating the right meals that are rich in nutrients, and exercising like cardio and lifting weights, are a few healthy habits that Chalamet indulged in.
---
How did Pauline Chalamet stay motivated during her weight loss journey?
While she has not openly addressed her weight loss journey, it is reported that Pauline's dedication towards achieving a healthy lifestyle led her to lose weight and stay motivated throughout.
---
About The Author
Sanchari, a certified Health & Nutrition Life Coach
...
Read more
Top Comments
There are no comments in this article yet. Be first to post one!