The movie Ek Villain Returns is an action-packed thriller in the Hindi language that was released in 2022. The director and writer of the film are Mohit Suri, who previously directed Ek Villain in 2014. Ek Villain Returns is a sequel to the 2014 movie. In the movie Ek Villain Returns, a serial kille...
Critics Review
TOI
Aarvi, a new singer on the block, has an unusual kind of a relationship with the rich and spoiled heir of a business empire, Gautam Mehra. She goes missing one night after a strange set of Occurrences at her residence. The blame for it is pinned on her kabhiexkabhicurrent boyfriend Gautam. In the me
Bollywood Hungama
VILLAIN RETURNS is the story of a killer on the loose. Gautam Mehra Arjun Kapoor is the son of Mehra Bharat Dabholkar. He is brash and creates a scene at the wedding of his exgirlfriend. A video of him beating up guests and security guards goes viral. An upcoming singer, Aarvi Malhotra Tara Sutaria
Movie of the Month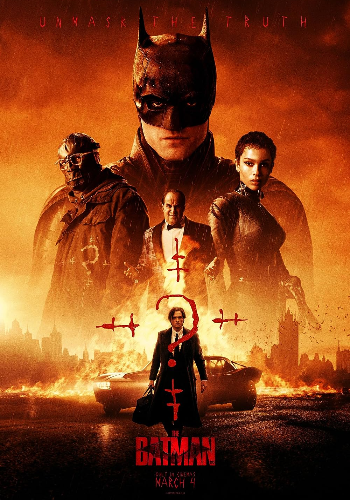 The Batman
Action, Drama, Crime
Cast:
Zoe Kravitz, Jeffrey Wright, Zoe Kravitz
BOX OFFICE Collection: ₹ 77 cr.
BOX OFFICE Collection: ₹ 77 cr.
Robert Pattinson, who played the role of Batman, in the 2022 movie. The Batman once landed up leaving fans upset. The actor joked about not working out on his physique for his role and left fans enraged. Despite all the love he...
Read more
Disclaimer: Box office numbers mentioned in the article are obtained from our own sources and diverse public platforms. We take all efforts to share possible accurate numbers, however, unless otherwise mentioned they are all approximates, but appropriately portrays the BO performance of the project. We are open to feedback and suggestions on editorial@pinkvilla.com.