Shark Tank India 2: Flatheads co-founder Ganesh Balakrishnan reveals 3 mistakes he made in his start-ups
Shark Tank India 2's popular pitcher and Flatheads Co-founder Ganesh Balakrishnan spoke about the ups and downs he faced while establishing his start-up.
Updated on Jan 11, 2023 | 12:41 AM IST | 129.9K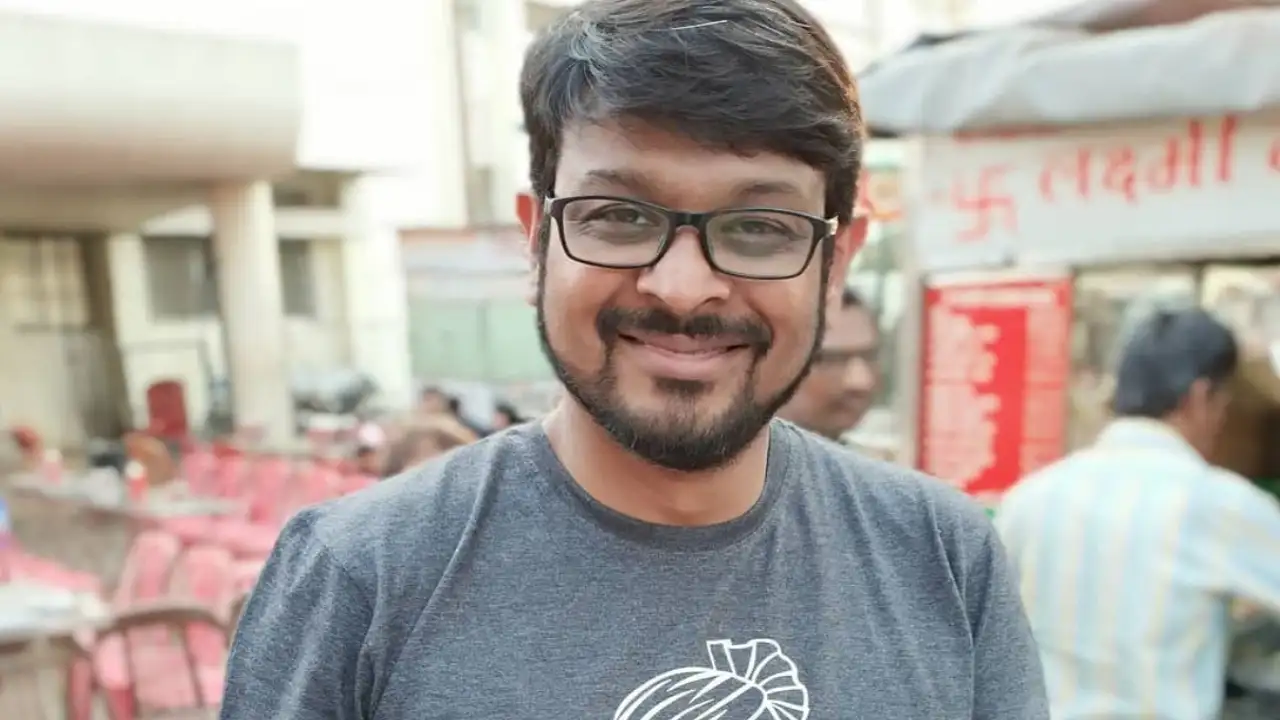 Shark Tank India season 2 is one of the most popular reality show on Indian Television screens and has grabbed eyeballs owing to its interesting content. Recently, in one of the episodes, popular brand Flatheads Co-founder Ganesh Balakrishnan graced Shark Tank India season 2 as a participant and gained the attention of the masses. Ganesh narrated his pitch and revealed how his brand, Flatheads, has been running at a loss, post Covid-19 pandemic lockdown, and he has been utilizing his personal savings to run his business. His impressive pitch received appreciation, but what was loved by the sharks and the audience was Ganesh's honesty as he confessed that he would stop his business and do a job and rebuild his business later. Impressed with him, Anupam Mittal (CEO of People Group– Shaadi.com) offered him a job in his organization.
Ganesh Balakrishnan's pitch and entrepreneurial spirit towards his business were loved by the viewers as well when the episode went on-air. Surprisingly, within 48 hours, Ganesh Balakrishnan penned a long note informing that his brand Flatheads inventory has been sold out. For the unversed, Flatheads started in 2019 and is a brand that creates 'all-day casual shoes for the urban workforce' priced between ₹1,000-₹5,000 a pair. It also offers India's first linen sneakers and the world's first banana fiber sneakers. Earlier, in an interview, Ganesh shared how he thought of this unique name 'Flatheads' for his brand and also spoke about the 3 mistakes he made while establishing his start-ups.
How did Flatheads' name emerge?
In an interview with, Konversations By InsideIIM, Ganesh Balakrishnan was questioned about how he thought of the name 'Flatheads' for his shoe brand. Ganesh then explained that his previous brand Momoe gave him a name idea for Flatheads. He said that Momoe stood for 'Mobile Money Everywhere', and as they were launching it in restaurants, it sounded like a nice name for the market. Ganesh mentioned that Momoe stuck in people's heads as many were confused with its pronunciation, and the name was a little quirky as well. He added that then they thought of coming up with a name that should stick in people's minds. Ganesh mentioned that their criteria was to get a name of a community or a cult.
Elaborating more on his brand name, Ganesh added coincidentally a Flathead engine struck his mind. The Flathead engine is a high-performance engine that is used in drag racing. He stated Flatheads are people who are drag racers and love automotive engineering, so from there, the name was derived. Ganesh also revealed that they later got to know that Flatheads is also a tribe in Montana and Flatheads is also a catfish in the Australian waters. Flathead's co-founder also mentioned that once a doctor told him that Flatheads is also a medical condition of human heads.
He added the intent was to create a name that stands for the community or cult, and Flatheads associated very well with sneakerheads. Ganesh stated that they want to make Flatheads a brand in the lifestyle space, and not necessarily in footwear alone. He mentioned that footwear is a core where it starts. Ganesh concluded by saying that they wanted to keep a name that is beyond shoes, the association has to be much bigger than shoes, and the name should be big enough to hold a much bigger portfolio. This is how Flatheads' name emerged.
3 mistakes Ganesh Balakrishnan made in his start-up:
In an interview with, Konversations By InsideIIM, Ganesh Balakrishnan was questioned about the 3 mistakes he made while establishing his start-up businesses.
Ganesh quoted, "No matter how much macro studies you do as a consultant, when the market hits you, it really hits you!" He added that one should never forget what is happening in the market and what the consumer wants. The Flathead's co-founder said that every entrepreneur with an idea thinks his idea is the best thing in the world, but only when they get validation from the market it turns out to be true, and that validation doesn't come easy. It takes 5 to 7 years to build a brand, and patience is necessary, and that is what Ganesh believes. He stated that he made a mistake by trying to grow too fast and burning cash in his previous start-ups, but now he knows that a business takes time to establish.
Revealing his second mistake, Ganesh suggested that whenever one decides to quit the job, one must have a proper plan for the future. Narrating his situation, Ganesh mentioned that he was in a situation where his house was in the mortgage, has a kid, and suddenly a crisis came where there was no monetization and employees were dependent on him for their careers. Ganesh added that one must figure out what they are supposed to do and have a 'nest egg saved for a rainy day' before doing entrepreneurship.
'Do what you want to do', said Ganesh. He added that the world is different now, and people have the freedom to explore more choices. Explaining his situation, Ganesh mentioned that if he must have gotten an opportunity to explore choices, he would have started entrepreneurship much sooner and would have not wasted 15 years of his life. Flathead's co-founder stated that if one wants to make a difference in the world, there are many ways to do it.
About Ganesh Balakrishnan:
Ganesh Balakrishnan is an entrepreneur with an IIT-IIM background and holds 20 years of global experience. He also co-founded Momoe, a mobile payments platform, acquired by ShopClues - an e-commerce marketplace and startup unicorn. Before Flatheads, Ganesh worked in several companies such as ShopClues, Bain & Company, Honeywell Technology & others. Speaking about his personal life, Ganesh Balakrishnan is married and has a 10-year-old daughter.
About Shark Tank India 2:
Speaking about Shark Tank India season 2, it is judged by Vineeta Singh, Namita Thapar, Anupam Mittal, Aman Gupta, Peyush Bansal, and Amit Jain. Hosted by Rahul Dua, premiered on January 2, and airs on Sony TV and Sony LIV from Monday to Friday at 10 PM.
ALSO READ: Shark Tank India 2: Who is Ganesh Balakrishnan? 5 Things to know about Flatheads Co-founder
About The Author
A TV writer with three years of experience in Indian drama and reality shows. With a bachelor's degree in mass me...dia, Pramila likes to gather and double-check facts to keep the readers hooked. So far, she has written over 1000 posts. When not working, she likes to journal and binge-watch her favorite shows over a steaming cup of coffee.
Read more
Top Comments
There are no comments in this article yet. Be first to post one!