Meghan Markle vs. Kate, royal family reconciliation; 6 bombshell statements by Prince Harry in ITV interview
Prince Harry sat down with ITV's Tom Bradby and spoke about several things, such as Princess Diana's death, history repeating itself, British paparazzi, feeling terrified about his life & much more.
Published on Jan 09, 2023 | 01:13 PM IST | 101.8K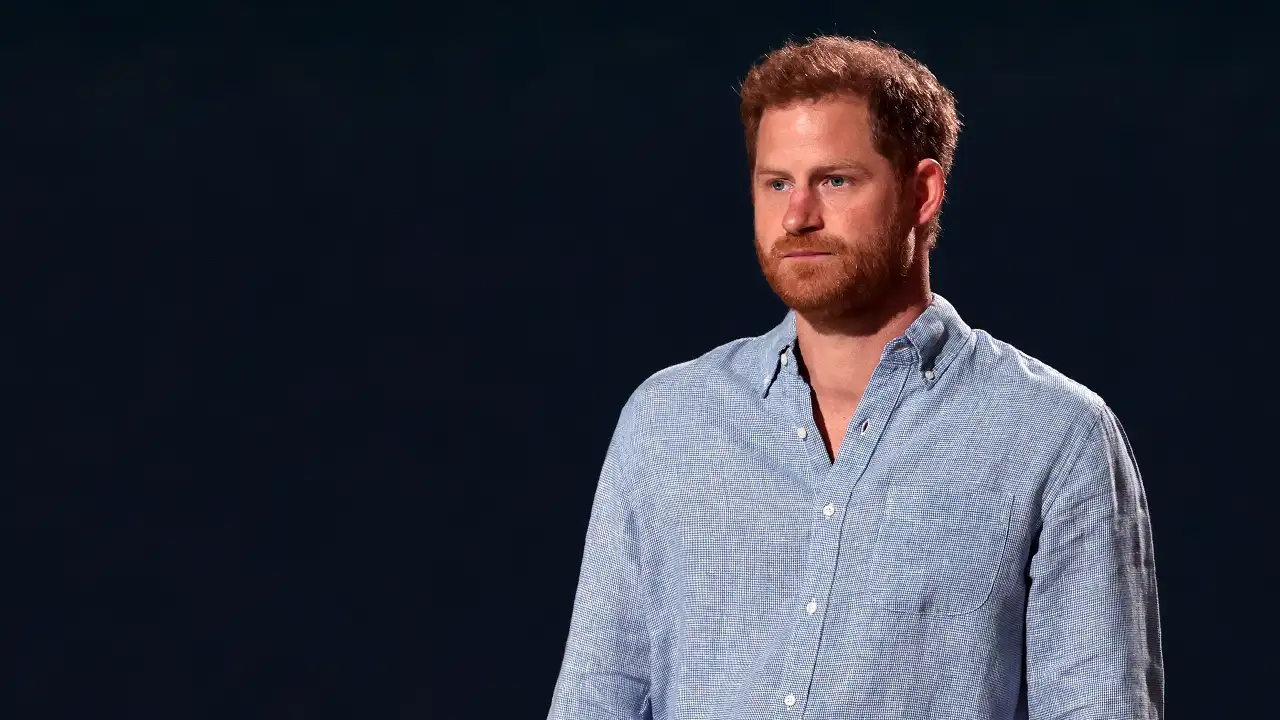 The Duke of Sussex sat down for his first TV interview prior to the publication of his memoir, Spare that is all set to release on January 10. In the ITV interview with Tom Bradby, Harry made various public statements. Prince Harry claims that he has not written anything scathing about members of his family and that he only wrote his memoir Spare as a result of spin and distortion. The Duke of Sussex stated that other royals had been planting and leaking, which in his opinion meant that they had written countless books and millions of words committed to attempting to trash his wife.
From revealing that he looks forward to the reconciliation with the royal family to blaming the British media for him and Meghan for leaving the UK and admitting to still having questions about the tragic death of his mother, Prince Harry speaks on a tell-all memoir in an ITV interview.
1. Prince Harry on his mother Princess Diana's death which is still unexplained:
After reviewing the case for years, he claims that there are still many things unexplained and comprehends the need to launch another inquiry. In an attempt to understand what happened, Harry admitted looking at accident photos. He recalled witnessing paparazzi taking pictures rather than helping his late mother.
"Those men who'd chased her. While she was lying between the seats, they never stopped shooting her. Unconscious or semi-conscious. They had occasionally mistakenly taken photos of one another while they were in a frenzy. Not one of them was checking on her, offering her help, not even comforting her. They were just shooting, shooting, shooting," he said.
Prince Harry came to the conclusion that there was no risk of anyone losing control in the tunnel even after a drink or two after being driven through it later at the same speed. The incident may have been caused by the paparazzi since it was practically impossible to lose control of a car unless you are fully blind while driving.
He went on to say that those who were mostly to blame for it all got away with it. He still doesn't understand his mother, Princess Diana, death.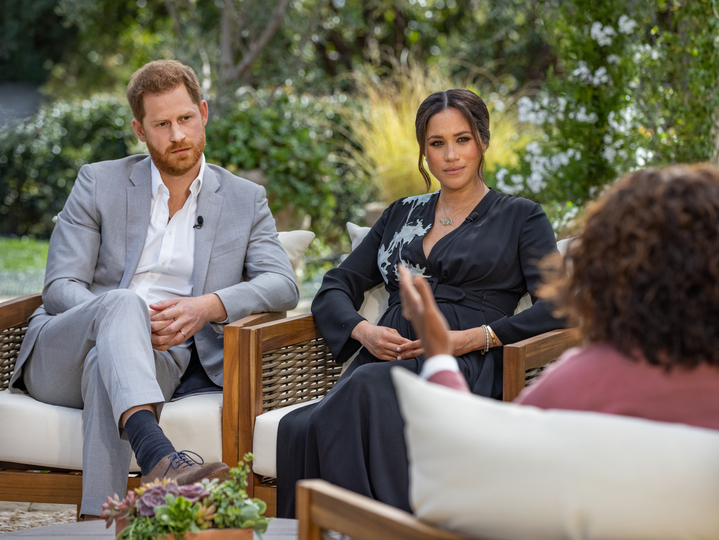 2. He genuinely felt terrified about his own life and of his wife, Meghan Markle as what happened to his mother:
Harry admitted that he was "genuinely afraid" about what might happen to him and Meghan Markle, leading them to leave their royal responsibilities in 2020.
3. He hoped that William and he be reunited:
"I had put a lot of hope in the idea that, you know, it'd be William and Kate and me and whoever," he said.
He stated that he thought they could go out and work together, which he did a lot as the third wheel to them, which was great at times but also slightly weird at times. He thought the four of us would bring him and William closer together but doesn't believe they ever anticipated him to date someone like Meghan, who had a very successful career.
Harry continued there was a lot of stereotyping that was happening, that he was guilty of as well, at the beginning. The fact that he had that in the back of his mind, and some of the things that his brother and sister-in-law, some of the way that they were acting or behaving definitely felt to him as though unfortunately that stereotyping was causing a bit of a barrier to them really sort of introducing or welcoming her in.
He elaborated on the stereotyping by saying, "Well, American actress, divorced, biracial, there's - there's all different components to it. However, there is a risk that, like many members of my family, you could end up living in the tabloid bubble rather than the real world if you read the press and British tabloids while also going about your daily life."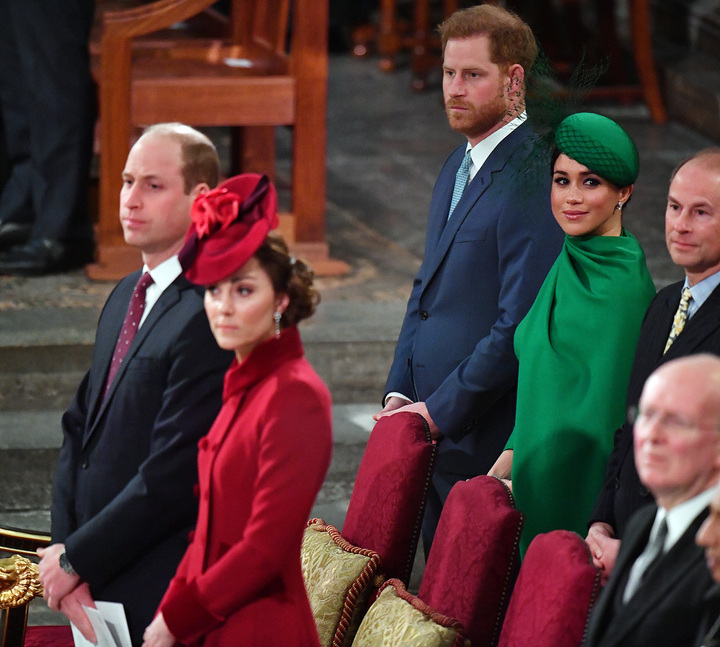 4. Meghan vs. Kate:
He always hoped that the four of them would get along before it was Meghan, whoever it was going to be. But it immediately turned into Kate versus Meghan," he remarked.
"And that, when it plays out so publicly, you can't hide from that, right? Especially when within the family the newspapers laid out pretty much in every single palace and house that is around."
It promotes competition, he added, and if you're the new kid on the block, you risk taking the spotlight—not one you asked or wanted—by entering the picture.
5. The Duke of Sussex wants to reconcile with his family one day, especially King Charles and Prince William:
I want reconciliation, but there needs to be accountability first, he added, noting that certain royal family members had called him delusional and paranoid. He claimed that despite his best efforts over the previous six years, including conversations, letters, and emails, the royal family exhibited absolutely no willingness to reconcile.
In addition to saying that he "does want them back 100%," he said, "I hope that our family's reconciliation with us will have a rippling effect throughout the entire world.
The worst part is that it never had to be this way, he continued.
6. Prince Harry is worried about history repeating for his kids:
He took himself back to that moment when he was 12 years old and remembered his father coming in, in his dressing gown and sharing that news with him, only now as part of writing the book, that he really think about how many hours he'd been awake," he said, saying he has "compassion" for dad King Charles having to break this to his two sons.
"And the compassion that I have for him, as a parent having to sit with that for many, many hours, ringing up friends of his, trying to work out, how the hell do I break this to my two sons?" he said.
"I never want to be in that situation," he added. He also said that is part of "why we are here now." I don't want the same thing to happen again. After his mother passed away, he expressed his fear: "I do not want to be a single dad."
And I most definitely don't want my kids to grow up without either a mother or a father.
ALSO READ: Spare: Prince Harry reveals he had a crush on THIS Friends star; 4 interesting deets
About The Author
Journalist. Perennially hungry for entertainment. Carefully listens to everything that start with "so, last night...". C...urrently making web more entertaining place Read more
Top Comments
There are no comments in this article yet. Be first to post one!