Hrithik Roshan was on the 'verge of depression' after WAR; 5 other stars who talked about their mental health
In a conversation with his fitness trainer Kris Gethin, Hrithik Roshan revealed that he was on the verge of depression, and went into adrenal fatigue after WAR
Updated on Jan 05, 2023 | 04:33 PM IST | 271.2K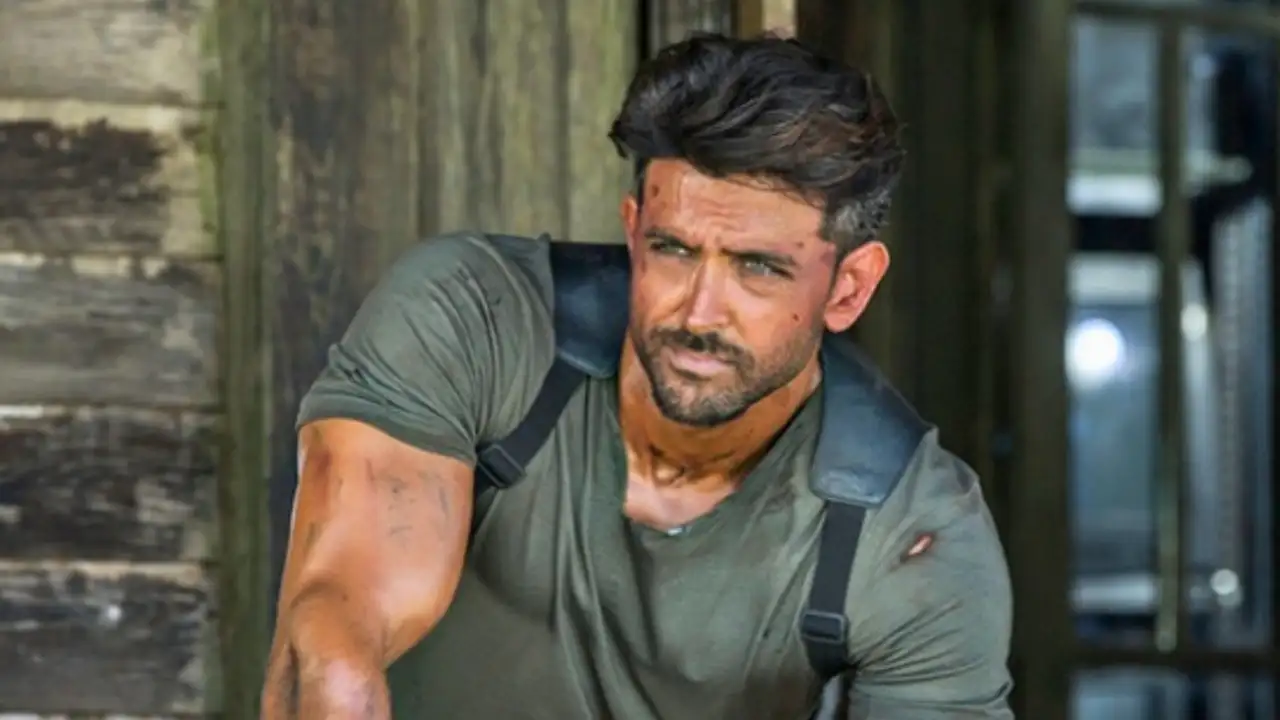 Hrithik Roshan is irrefutably one of the fittest actors in Bollywood. The actor can give the youngsters a run for their money when it comes to physique, and just a few days ago, he flaunted his chiseled 8-pack abs, leaving social media in a frenzy. Recently, in an interview with his fitness trainer Kris Gethin, Hrithik Roshan opened up about his transformation, balancing his work, lifestyle, diet, and more. He also shared that he wasn't feeling good while shooting for WAR, and that he was on the verge of depression. Not just Hrithik, many other Bollywood actors such as Shraddha Kapoor, Alia Bhatt, Deepika Padukone and others have opened up about their struggles with mental health.
Hrithik Roshan reveals he was on the verge of depression after WAR
Hrithik Roshan shared that he wasn't feeling good while filming WAR, and that he initially thought it was his age. "I thought it was age, it was my body. I thought I was dying. Like some of the nights when I came back home, I was not sure if I'd wake up in the morning," said Hrithik. When asked why he felt so, Hrithik said, "I was not prepared for the film. I was not up against a really big challenge." He said that he was striving for perfection and was scared that if he didn't do that, 'people would know I'm not that good'. "I was destroying something inside while trying to achieve that perfection and I think that took its toll, mentally, physically because after the film I went into adrenal fatigue and I was, for 3-4 months, I just couldn't train. I wasn't feeling good. I was almost on the verge of depression. So I was completely lost and that's when I knew that I need to make a change in my life," he said.
Shraddha Kapoor on battling anxiety issues
While speaking to Pinkvilla in 2019, Shraddha Kapoor shared about her struggle with anxiety. She said that she didn't even know what anxiety was for a long time, and that just after Aashiqui, she started feeling physical symptoms of anxiety. "There's this pain happening where there was no physiological diagnosis. We got so many tests done but there was nothing wrong with me in the doctor's report. It's bizarre because I kept thinking about why I was getting that pain. Then I kept asking myself why that is happening," she said. She further added that accepting it as a part of herself and approaching it with love made a big difference for her.
Deepika Padukone spoke about her depression, in a conversation with Meghan Markle
Deepika Padukone was a guest on Meghan Markle's Archetypes podcast, during which she opened up about her battle with depression. She revealed that at the time everything was going well for her on personal and professional fronts, and that the symptoms of her depression came out of the blue. "I woke up, I fell. My blood pressure dropped. And then the next thing I know, my life just felt meaningless. I didn't want to live anymore. I didn't want to get out of bed. And I struggled with this for, for many, many months. I would just break down at the drop of a hat," she said. She added that she just kept crying and had a feeling of hopelessness. Deepika also shared that she sought help and decided to reach out to a counselor within her family and friends circle.
Alia Bhatt on facing bouts of anxiety
In an interview with Filmfare back in 2019, Alia Bhatt shared that she had been facing bouts of anxiety, which would come and go. She said that while it's not like an anxiety attack, she just feels really low. "Thankfully, I'm aware of it because of my sister Shaheen. She's fought depression. I've read her book. No matter how bad it is, I just let myself feel it," she said. She added that she talked to her friends about it. "Everyone told me that you've got to realise that it will go away. What's important is to accept it and not say that you're fine. If you're not feeling fine, then you should just say you're not feeling fine," said Alia.
When Karan Johar talked about having an anxiety attack
In 2016, Karan Johar opened up about a phase in his life during which he was depressed. In a conversation with NDTV, he said, "When I went through that phase, I thought I am getting a cardiac arrest. I felt it in the middle of a meeting two and half years ago, after which I left the meeting in between saying I have something urgent to do and rushed to the doctor. He then said I am having an anxiety attack. I went to a psychologist post that. Then I realised that I had some internal issues to deal with, which got built up to such point that it resulted in anxiety."
Karan Johar shared that he sought treatment and took anti-anxiety medication for it. A year and a half later, he realized he was in a much better place.
Varun Dhawan on feeling low during Badlapur
Varun Dhawan once shared that he was depressed while shooting his movie Badlapur. While speaking to BollySpice, he said, "I was depressed. I was not clinically declared depressed but I was heading there. I was very sad to a certain degree. I don't want to use the term 'depression' loosely because it's a serious illness. It definitely affected my mental health. I was prescribed and did see a doctor for it as well."
ALSO READ: Shah Rukh Khan's epic reply to a fan comparing his body to Hrithik Roshan proves he is the master of wit
About The Author
Bonafide Bollywood lover with over 3 years of experience in the entertainment industry. Though Lubna studied architec...ture, her love for all things glitzy made her opt for entertainment journalism. She has a keen eye for everything hot and trending in B-Town. When not working, you'll find her binging cringe reality shows and crime documentaries.
Read more
Top Comments
There are no comments in this article yet. Be first to post one!