Angelina Jolie's Diet And Workout: How She Keeps in Shape
Explore Angelina Jolie's diet secrets and her exercise regime. Uncover the lifestyle choices that keep the award-winning actress radiant, fit, and evergreen.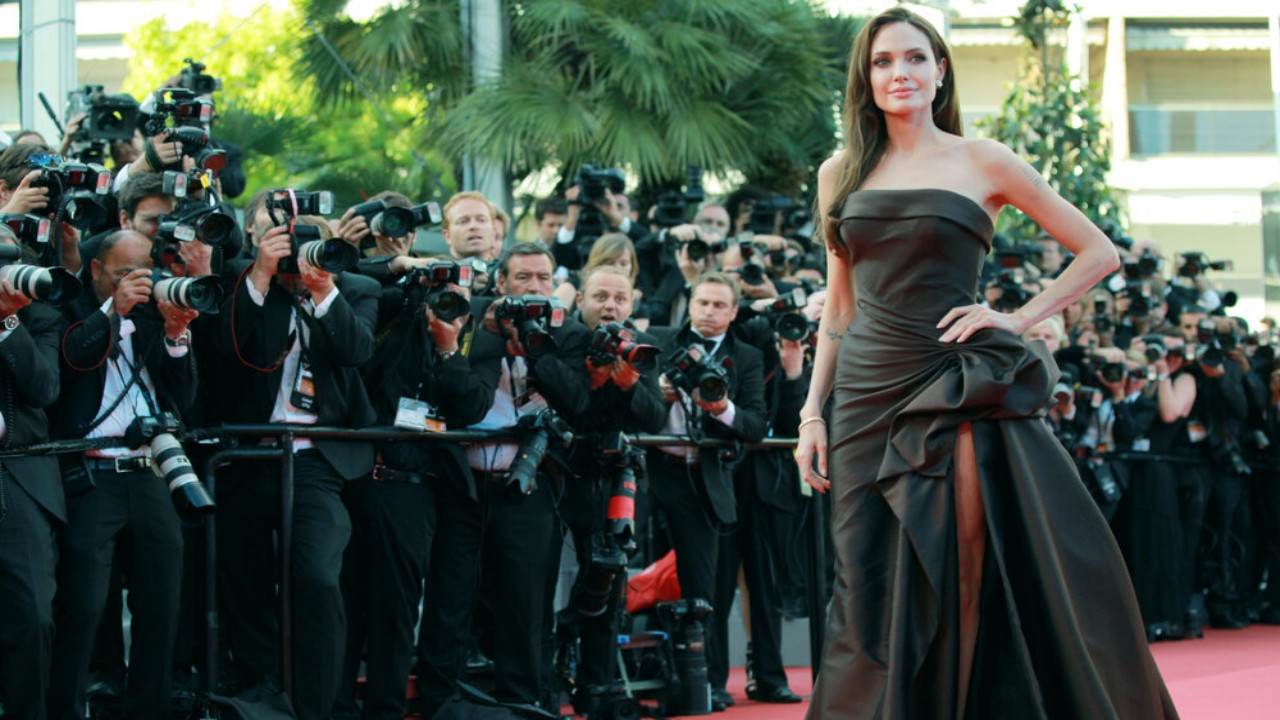 From a child actress to an unrivaled Hollywood star, Angelina Jolie is synonymous with talent, hard work, and success. Also known globally for her humanitarian work, the Angelina Jolie diet has become as famous as her roles, underlining her dedication to her craft and health. Jolie's roles, ranging from the intrepid Lara Croft to the awe-inspiring Thena in Marvel's Eternals, have spanned four decades, securing her position as one of Hollywood's top actresses.
She represents a modern-day icon in every sense. Beyond her silver screen successes, Jolie is deeply committed to philanthropy, a role as significant to her identity as her acting career. Her devotion to humanitarian work and her responsibilities as a loving mother to six children. Three of her children are adopted, which clearly reflects her multifaceted personality from a successful actor to a caring mother. More importantly, she has been one of the strongest women on earth who has been unapologetically honest about her life. Jolie's life has been quite a roller-coaster ride, be it her marriage, divorce from Brad Pitt, or her health. But nothing could stop her.
Jolie's life also demonstrates exceptional courage in her personal health decisions. Prompted by a family history of cancer, she underwent surgeries to remove her breasts and ovaries. Her dedication was further evidenced in her rigorous preparation for Lara Croft: Tomb Raider, which required an intense fitness regimen and strict diet. This role catapulted her to global fame, making her a celebrated actress and a symbol of health and fitness.
Who Is Angelina Jolie?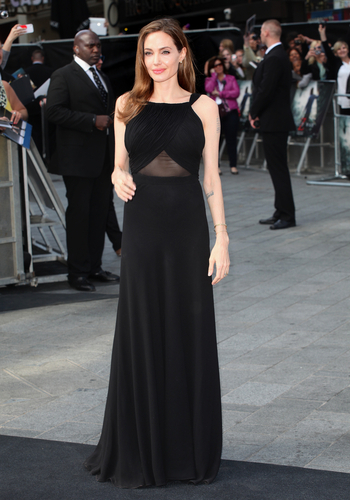 Angelina Jolie is a renowned Hollywood actress. She started her acting career at six and, over the years, has emerged as one of the most influential figures in Hollywood. Some of her best movies include Hackers (1995), Gia (1998), Girl, Interrupted (1999), Lara Croft: Tomb Raider (2001), Mr. & Mrs. Smith (2005), A Mighty Heart (2007), Changeling (2008), Maleficent (2014), By the Sea (2015) and Eternals (2023). Apart from playing iconic roles, she is equally recognized for her significant humanitarian efforts around the globe.
Regarding accolades, Jolie has received numerous awards for her exceptional acting talent. Some of her most noteworthy honors include an Academy Award for Girl, Interrupted, and three Golden Globe Awards. Additionally, her humanitarian work earned her the Jean Hersholt Humanitarian Award, a special honor from the Academy of Motion Picture Arts and Sciences.
Profile & Stats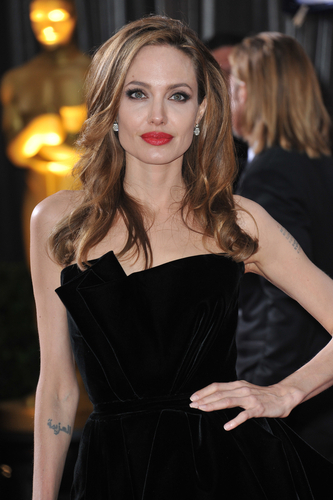 Full Name: Angelina Jolie Voight 
Place of Birth: Los Angeles, California, USA
Date of Birth: June 4, 1975  
Age in 2023: 48
Height: 169 cm or 1.69 m
Weight: 120 pounds (54 kgs)
Angelina Jolie's Diet Plan
Angelina Jolie has been an inspiration to millions. But, what most people overlook is her adherence to a disciplined diet plan. The Tomb Raider star's diet primarily includes foods rich in protein and fiber and low in carbohydrates.
Jolie starts her day with protein-packed foods and fresh fruits complemented with nuts and cereals. Protein provides essential nutrients for the body, repairs body cells, and also keeps your stomach full, reducing the need for mid-morning snacking (1).
She likes to intake ancient grains, seeds, and also fruits. The fruits offer an assortment of vitamins and antioxidants, while the seeds provide her with the necessary energy (2). For her meals, Jolie prefers steamed veggies and chicken or tuna fish with virgin olive oil. Tuna fish is an excellent source of lean protein and essential fatty acids (6). The balanced mix of protein and fiber adds energy while improving digestion (3). Apart from these, there are a few speculations regarding her preference for nutrient-dense foods like yogurt and almonds, providing important nutrients like calcium and protein (5).
So, to put it precisely, her intake of veggies, chicken, and tuna offer necessary fibers, vitamins, and minerals, while the fruits contribute to her sugar needs (7). She maintains a steady metabolic rate, avoids overeating, and ensures she gets all the nutrients.
Diet Regime And Choice of Foods
Apart from her regular diet, Jolie's food list also includes a range of health-beneficial items like quinoa, buckwheat, millet, chia seeds, flaxseeds, turmeric, rice, beans, nuts, raw salads, avocados, tofu, and soy milk. These items are rich in antioxidants, fiber, protein, and healthy fats, which promote cardiovascular health, boost immune function, and provide energy (4).
Lean Diet
The demands of her movie roles often require her to tweak her diet. For example, she took up a high-protein diet to gain muscle and lose weight simultaneously (3). This regimen included lean meats, protein shakes, and vitamins and excluded junk food and empty calories.
Water Consumption
Her water consumption also increased significantly during this period to replenish the lost salts during high-energy action sequences. Water played a crucial role in her overall diet by helping flush out toxins and keeping her hydrated (8).
Angelina Jolie's dietary regime is more of an embodiment of "you are what you eat". It maintains the balance of proteins, fats, and carbs and provides regular hydration to maintain an energetic and healthy lifestyle. Her discipline and consistency in adhering to this balanced diet have helped her stay in top form and serve as an inspiration for her fans worldwide.
A healthy diet is the key to a happy life. As Jolie's diet shows, there's no single magic food that guarantees good health. It's about balance, variety, and making healthy choices every day. As you plan your meals, consider how each food will nourish your body and fuel your day. That's the Angelina Jolie way.
Angelina Jolie Workout Routine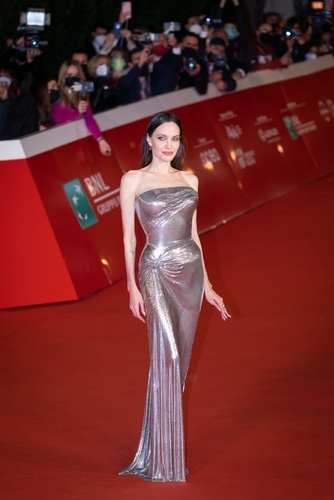 Famed for her enigmatic screen presence and striking beauty, Angelina Jolie has been a standout personality in Hollywood for years. Key to her compelling presence is her dedication to maintaining a sculpted physique that perfectly complements her many acting roles. Behind the Angelina Jolie figure that many aspire to, there is a meticulous, high-intensity workout regime that ensures she stays in top form. Here's a rearranged look at Angelina Jolie's workout plan to maintain her body, from Monday to Friday, with a focus on yoga.
Jolie's Workout Routine
Day One - Monday: 
Her week begins with a focus on the legs, back, abs, and arms.

Exercises include:
Forward Lunges (15 repetitions)
Squat and Press (15 repetitions)
Stability Ball Leg Curls (10-12 repetitions)
Cable Lat Pulldowns (10-12 repetitions)
Dumbbell Bicep Curls (10-12 repetitions)
Reverse Crunches (15 repetitions)
High Knees
HIIT cardio for 30-45 minutes, incorporating a combination of treadmill, aerobics, Zumba, or any other cardio activity
Day Two - Tuesday: 
The next day, she shifts her focus to chest, arms, abs, and shoulders with these exercises:
Overhead Shoulder Press (10-12 repetitions)
Lateral Dumbbell Raises (10-12 repetitions)
Wood Choppers, aka Oblique Twists (15 repetitions for each arm)
Reverse Crunches (15 repetitions)
Stability Ball Climbers (12 repetitions each leg)
30-45 minutes of cardio activity
Day Three - Wednesday: 
Midweek, her workout targets the entire body, incorporating exercises such as:
Single-leg Pelvic Thrust
Pushup into Side Plank
Reverse Dips
V-Ups
Bicycle Crunches
Treadmill (Sprint 1 min/ Slow Jog 1 min)
35 minutes of an aerobic workout
Day Four - Thursday: 
On this day, she focuses again on legs, back, arms, and abs with a similar routine to Monday but with some variations, including:
Side Lunges with Twist (15 repetitions)
Dumbbell Rows (10-12 repetitions)
Close Grip Bicep Curls (10-12 repetitions)
Crunches (15 repetitions)
30 seconds of Mountain Climbers or Jump Rope
30-45 minutes of High-Intensity Interval Training (HIIT) cardio work

Day Five - Friday: 
She concludes the weekday workouts with a focus on arms, abs, chest, and shoulders:
Dumbbell Flys (10-12 repetitions)
Triceps Extensions (10-12 repetitions)
Crunches (15 repetitions)
Medicine Ball Push Ups (15 repetitions)
Planks (15 repetitions with hold time being one minute)
30-45 Minutes of cardio activity which can include cycling, running, dancing, or aerobics
For all the above exercises, Angelina usually uses a 5-10 lb. dumbbell weight. 
During the weekends, Angelina takes a break from these rigorous exercises and indulges in the rejuvenating practice of yoga. Yoga not only tones the muscles but also enhances flexibility and encourages mental peace (9). 
Apart from Angelina Jolie's diet and rigorous workout throughout the week, she incorporates yoga into her weekends to complement her high-intensity weekly regime, demonstrating the importance of balance and mindfulness in maintaining long-term health and fitness. This holistic approach not only tones the body but also offers much-needed mental respite, making her fitness journey a blend of physical agility and mental tranquility (10)
Does She Take Any Supplements?
Angelina Jolie uses certain dietary supplements to manage her health and fitness. These include protein powder for muscle growth and curbing hunger, a multivitamin, zinc, and vitamin C for boosting immunity (11). She also takes Arnica and Bromelain to help with post-surgery healing and combat inflammation (12).
To sum up, the Angelina Jolie figure isn't an overnight achievement but a result of discipline, dedication, and a rigorous workout regimen. Her Tomb Raider workout, a meticulously crafted balance of strength, cardio, and flexibility exercises, is designed to sculpt every part of the body, maintaining the lean, strong body that has become her trademark. Some critics may label Angelina Jolie too skinny, but she has consistently prioritized a workout routine that fosters overall fitness and strength rather than striving solely for thinness. Precisely, to achieve such heights of perfection and success, following a restricted lifestyle along with Angelina Jolie's diet is something you can look up to. 
ALSO READ: Unfolding Apple Cofounder Steve Jobs' Diet Plan And Workout Routine
FAQs
Why isn't Angelina Jolie vegan?
Angelina Jolie tried a vegan diet in the past but found that it did not suit her. She has reported that the diet left her feeling malnourished, leading her to reintroduce animal products into her diet to regain her health.
---
What is Angelina Jolie's favorite food?
Angelina Jolie's favorite food includes classic comfort food - a nice bowl of hot cereal.
---
What makes Angelina Jolie happy?
Helping others and making this earth a better place for the underprivileged make Jolie happier.
---
Does Angelina Jolie eat dairy?
Many Hollywood stars adhere to specific dietary regimens for health or ethical reasons, so it's possible that she might limit certain food groups, including dairy.
---
---