Tina Turner's Inspiring Journey: Overcoming cancer, stroke, and kidney disease before her passing
Tina Turner, the music legend, battled health challenges in her final years before passing away at 83. Explore her health conditions in the last decade.
Updated on Jun 05, 2023 | 06:40 PM IST | 225.7K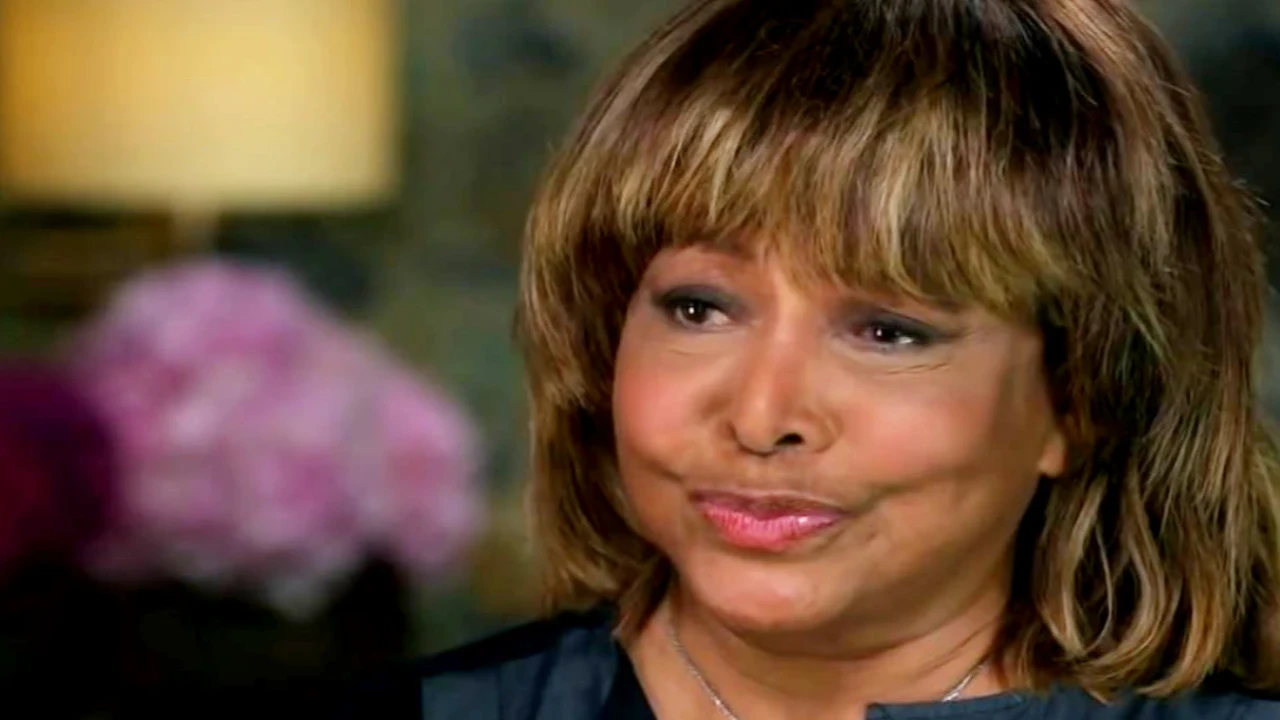 Key Highlight
In 2013, Tina Turner, music icon, experienced her first medical emergency, a stroke.

In her final years, she battled cancer, kidney failure, and other health challenges.

83-year-old Tina died on May 24, 2023, after a long illness, according to her family.
The iconic "Queen of Rock 'n' Roll," Tina Turner, passed away on May 24, 2023, at the age of 83, leaving fans and fellow celebrities in shock. However, behind the scenes, Tina had been quietly battling health issues for some time, as mentioned by her family in the official announcement of her death. The statement said that "Tina Turner, the legendary 'Queen of Rock 'n' Roll,' peacefully passed away" at the age of 83 after a "prolonged illness at her home in Küsnacht near Zurich, Switzerland." The statement further mentioned that "her departure leaves the world bereft of a music icon and an inspirational figure."
In her final years, Tina reportedly suffered from a stroke and faced challenges with kidney disease and other ailments. Additionally, she had been diagnosed with intestinal cancer in 2016. Despite her numerous health obstacles, her spokesperson confirmed to the Daily Mail on May 25, 2023—just one day after her passing—that she succumbed to "natural causes." Now, let us delve into the health struggles of the music legend Tina Turner before her demise.
 
Iconic Musician Tina Turner Confronted These Three Major Disease
Stroke
The Grammy Award-winning singer reflected on a harrowing experience detailed in her 2018 memoir titled 'My Love Story.' The incident took place in October 2013, a few weeks after her marriage to long-time partner, German music executive Erwin Bach. Awoken suddenly and overcome with panic, she described feeling as if a lightning bolt had struck her head and right leg. Moreover, she struggled to communicate her distress due to a peculiar sensation in her mouth caused by the stroke. In her own words, she expressed her realization that the situation was not promising, but it turned out to be even worse than her worst fears—she was indeed having a stroke.
Following the stroke, Tina Turner found herself unable to walk, a deeply distressing moment for the renowned singer. Despite possessing legs that had danced with grace and muscles of steel, she lacked the strength to rise from her incapacitated state. Overwhelmed with embarrassment, she hesitated to seek assistance. Filled with terror, she managed to drag herself to a nearby sofa, all the while grappling with the disbelief that the legendary Tina Turner could be rendered paralyzed. In that vulnerable moment, she doubted her ability to ever don high heels again, let alone dance in them. However, after a ten-day hospital stay, she gradually regained her mobility.
Cancer
Tina faced diagnosis of intestinal cancer in 2016, three years after her stroke. A surgical procedure was performed to eliminate the cancerous polyps from her intestine, and it proved to be a successful operation. Regrettably, her health complications did not cease there.
Kidney Failure And Transplant
Tina had made the decision to confront her cancer without seeking mainstream medical assistance, but unfortunately, her choice only exacerbated her health condition, ultimately resulting in kidney failure. Reflecting on her ordeal in her memoir, titled "My Love Story," she candidly expressed, "The consequences of my ignorance turned out to be a matter of life and death." However, amidst her struggles, she found solace in the unwavering support of her husband.
During this distressing period filled with guilt and self-blame, Tina discovered something truly remarkable about her spouse, Erwin. "He never condemned me for my mistake," she fondly recalled. "Instead, he remained loyal, kind, and understanding, steadfast in his determination to help me overcome this challenge and emerge alive."
Erwin's unwavering devotion led him to make a momentous decision—to donate his kidney to the music icon. However, Tina admitted that she felt apprehensive, fearing that this life-saving gesture might not be sufficient to prove their love was genuine. "Incredibly, despite the length of our relationship, there were still those who wanted to believe that Erwin married me solely for my wealth and fame," she lamented. "Why else would a younger man choose an older woman? Erwin consistently brushed aside these rumors." Their love story began in 1985 and was characterized by an instantaneous connection.
In 2017, Tina underwent a kidney transplant, but she experienced various symptoms in the aftermath. She candidly discussed these challenges in her book, recounting episodes of dizziness, forgetfulness, anxiety, and occasional bouts of severe diarrhea. Additionally, she battled intense bouts of vertigo, describing the disorder as unnerving and frightening.
In a March 2023 Instagram post, Tina took the opportunity to urge others to prioritize kidney health. On World Kidney Day, she shared, "My kidneys have suffered due to my failure to recognize that my high blood pressure required conventional medical treatment. By refusing to acknowledge the need for daily, lifelong medication, I placed myself in significant danger. For far too long, I held the mistaken belief that my body was impervious and invincible." She concluded her post with a heartfelt call to action: "Let's show our kidneys some love!"
Mental Health Struggles
Like many individuals, Tina faced significant challenges with her mental health, particularly during her tumultuous first marriage to Ike Turner. Throughout this period, Tina found herself in a desperate state and even contemplated ending her own life. In her candid reflections, Tina acknowledged, "I made a genuine choice to embrace death. Each morning, I woke up consumed by unhappiness." 
However, this distressing experience led Tina to a profound realization that ultimately altered the trajectory of her life. Emerging from the depths of despair, she firmly believed that her survival held purpose and meaning. Tina recognized her existence as being guided by a higher calling, instilling within her the determination to persevere. This transformative revelation served as a turning point in her life journey.
What Is Intestinal Cancer And Kidney Failure?
Intestinal cancer, a rare type of cancer affecting the small intestine, is characterized by various symptoms including severe abdominal cramps, bloody stools, the presence of a lump in the abdomen, and sudden weight loss. Tina's revelation in the documentary "My Love Story" highlighted that her cancer was detected after experiencing persistent diarrhea over several months.
Kidney failure occurs when one or both kidneys can no longer function independently. Factors contributing to kidney failure include conditions such as diabetes, high blood pressure, and acute kidney injuries, as stated by the Cleveland Clinic. Kidney failure patients may experience symptoms such as fatigue, nausea, vomiting, memory issues, and other related complications.
A stroke, as described by Mayo Clinic, transpires when the blood supply to a certain part of the brain is disrupted or reduced, leading to a lack of oxygen and nutrients in the affected brain tissue.
How Long Was Tina Sick?
Tina had faced a myriad of health challenges over a span of ten years prior to her passing. In her memoir, the renowned singer expressed that despite conquering cancer and kidney failure, she remained aware that her journey towards well-being was far from over. Tina acknowledged, "I am fully cognizant that my medical odyssey is far from reaching its conclusion. However, I continue to persevere, alongside my beloved Erwin, closer than we ever envisioned." Reflecting on her experiences, she elaborated, "In retrospect, I comprehend the reasons behind my karmic path. Positivity emerged from adversity, and happiness blossomed from suffering. Today, I find myself in a state of unparalleled contentment."
Also read: Tina Turner's longtime friend reveals she was 'ready to go anytime', claims singer was 'not scared of death'
FAQs
Who is Tina Turner?
Tina Turner, born Anna Mae Bullock on November 26, 1939, is an American singer, songwriter, and actress. She is known for her powerful vocals and energetic performances. Turner rose to fame in the 1960s as part of the musical duo Ike & Tina Turner and later achieved great success as a solo artist.
---
Where is Tina Turner from?
Tina Turner was born in Nutbush, Tennessee, United States.
---
What are Tina Turner's most popular songs?
Tina Turner has had numerous hit songs throughout her career. Some of her most popular and iconic songs include Proud Mary, What's Love Got to Do with It, Private Dancer, Simply the Best, We Don't Need Another Hero, and River Deep – Mountain High.
---
What is Tina Turner's real name?
Tina Turner's birth name is Anna Mae Bullock. She changed her name to Tina Turner when she began her career as a singer.
---
About The Author
Introducing Khushi Srivastava, an aspiring and enterprising content writer with a passion for weaving captivating stories through the
...
Read more
Top Comments
There are no comments in this article yet. Be first to post one!