Ashneer Grover reveals WHY he 'unfollowed' all sharks from Shark Tank India S1
Ashneer Grover was a shark aka judge on the popular business reality show Shark Tank India season 1.
Updated on Jan 05, 2023 | 03:05 PM IST | 190.8K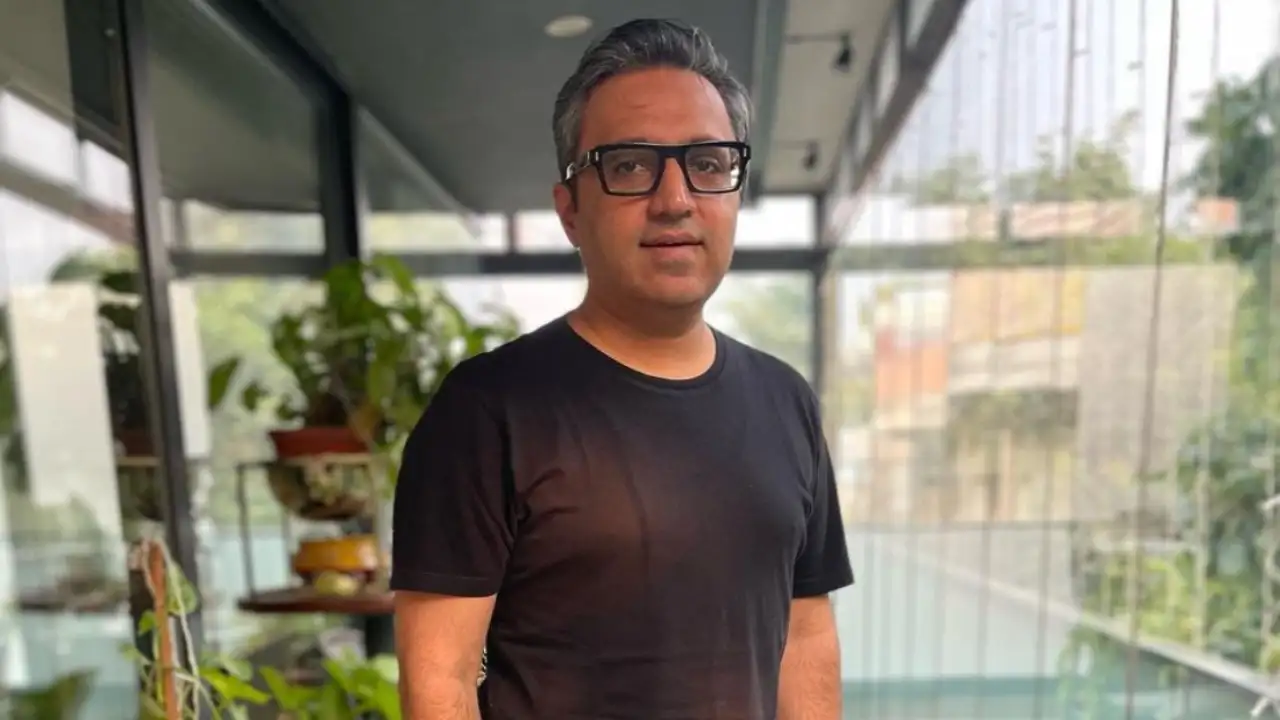 Shark Tank India season 1 judge and former co-founder of BharatPe  Ashneer Grover has been in the headlines for a while now, owing to his strong opinion. Ashneer in Shark Tank India season 1 grabbed everyone's attention for his angry attitude, and one-liners such as 'Yeh sab doglapan hai' became a huge hit amongst the masses. Though Ashneer's absence is immensely missed in the second season of the show, the former shark has managed to stay connected to his fans by appearing on talk shows and podcasts and sharing his side of the story on major topics. 
Having said that, Ashneer Grover recently appeared on Ranveer Allahbadia's podcast 'The Ranveer Show', where the former co-founder of BharatPe spoke about his early life, education, love life, and a lot more. The title of the podcast was 'Doglapan Exposed - Ashneer Grover On TRS' and can be watched on Ranveer Allahbadia's YouTube channel. While chatting with Ranveer, Ashneer made several revelations regarding his personal and professional life.
Ashneer Grover 'unfollowed' all the sharks from Shark Tank India 1:
Ashneer was questioned about his journey in Shark Tank India season 1 and was asked whether he would watch season 2 or not. In a conversation with Ranveer Allahbadia, Ashneer disclosed that he will not watch Shark Tank India season 2, and revealing the reason behind this, he added, "I feel there should be clean separation. When I was not there in Shark Tank India season 2, I unfollowed all the sharks from social media. Now it is their game, and why should I be curious to know what is happening on Shark Tank's shoot or what is happening behind the scenes? That is not a part of my life anymore! I want to do something different in my life so why should I live in past."
Ashneer further revealed, "When I got to know that I'm not a part of season 2, I unfollowed all the sharks, and I don't even track them. My wife sometimes follows the show and Googles what is happening in Shark Tank India season 2, but I don't even google. I don't care about it because I have taken a clean separation from the show."
Ashneer Grover on creating a Rs 10,000 crore franchise for Sony TV: 
Speaking about his journey in Shark Tank India season 1, Ashneer said, "It was great, and I had great fun. Thankfully the show was received well, and the first season itself became successful. So, I feel in some sense I was a part of creating a Rs 10,000 crore franchise." Elaborating more about it, the former Shark Tank India season 1 judge mentioned, "I look at a business like a business. I feel happy that I have created Rs 5,000 crore franchise and given it to Sony TV. Because the first season is the toughest season to crack and if the first season doesn't work, the channel itself won't give a slot to the show. So the first season worked, and Rs 5,000 ad revenue is generated every year, and that's what I say if it multiplies by 20, the channel has Rs 10,000 crore business according to the valuation. So I made it and gave it to the channel."
Ashneer stated, "It doesn't matter that it was profit or loss for me. I need satisfaction in whatever work I do. Now they are running the show. There is a builder, who will build something, and there is a rent seeker who will take the rent. I'm not a rent seeker, I'm a builder. Once something is made, and it needs to be run, though running something is a difficult task, that is not my thing. My core expertise is to build something from scratch."
Ashneer reveals how he dealt with criticism after Shark Tank India 1:
In a conversation with Ranveer, Ashneer revealed that the criticism was initially very hard. He further stated, "I'm not used to trolling. Now, someone else is posting about me, and someone I don't know curses me. I used to think how can someone say this, and I used to reply to trolls (laughs). I never knew how to handle trolls. I thought someone is asking a question, and I have logic, so I'll give it to them. But then I realized the trolls never search for logic, they only want 2 seconds of fame, and I used to give them by replying to their illogical things. Then I realise that it's a never-ending thing, and no one is interested in logic."
Ashneer Grover's personal life:
Speaking about his personal life, Ashneer Grover is married to Madhuri Jain Grover, and they have two kids, a son named Avy and a daughter named Mannat. In the podcast, Ashneer revealed how he met the love of his life Madhuri and mentioned that it was 'love at first sight' for him.
Shark Tank India 2:
Speaking about Shark Tank India season 2, it is judged by Vineeta Singh, Namita Thapar, Anupam Mittal, Aman Gupta, Peyush Bansal, and Amit Jain. Hosted by Rahul Dua, premiered on January 2, and airs on Sony TV and Sony LIV from Monday to Friday at 10 PM. 
ALSO READ: Shark Tank India S1 judge Ashneer Grover reveals his interesting conversation with Salman Khan, Virat Kohli
About The Author
A TV writer with three years of experience in Indian drama and reality shows. With a bachelor's degree in mass me...dia, Pramila likes to gather and double-check facts to keep the readers hooked. So far, she has written over 1000 posts. When not working, she likes to journal and binge-watch her favorite shows over a steaming cup of coffee.
Read more
Top Comments
There are no comments in this article yet. Be first to post one!