EXCLUSIVE: Did you know Dalljiet Kaur was close to getting married TWICE before her wedding with Nikhil Patel?
Dalljiet Kaur has found love once again, and the former Bigg Boss 13 contestant is all set to tie the knot with NRI businessman, Nikhil Patel.
Updated on Feb 22, 2023 | 05:47 PM IST | 337.5K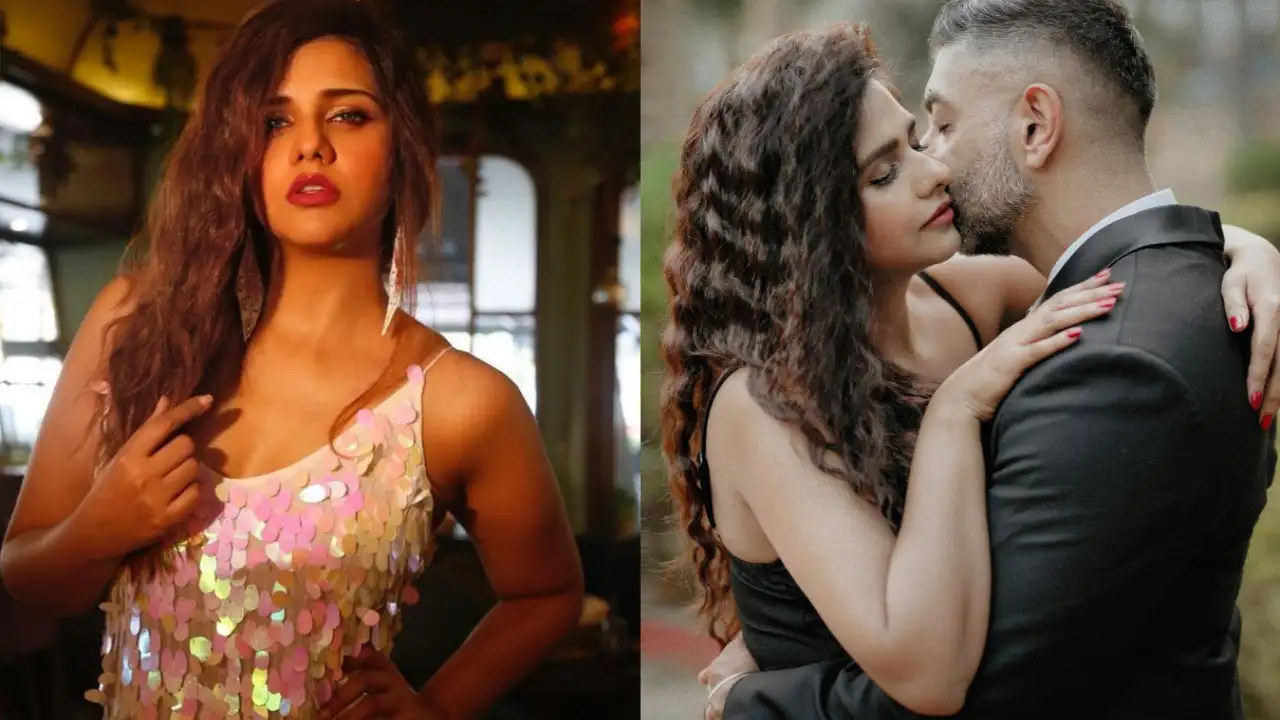 'Pyaar Hota Kayi Baar Hai' from Ranbir Kapoor and Shraddha Kapoor's film, 'Tu Jhoothi Main Makkaar' is relatable to many. To find that epic love in one go is a rarity and we are extremely happy that actress Dalljiet Kaur has found that in Nikhil Patel. Yes, the former Bigg Boss 13 contestant is all set to marry NRI businessman, Nikhil Patel in March 2023. The actress shall soon reveal the date to the audience, and is excited about taking this plunge in her life. Pinkvilla exclusively reached out to the actress and discussed her emotions about this new phase in her life, relocating to Kenya, and the changes that have come along. 
Excerpts from the interview:
How does it feel to be in love all over again?
Honestly, I am nervous because the day of relocating is nearing and my house is filled with boxes. However, the excitement of a new life and having a complete family is definitely there. There are butterflies in my stomach, is all I can say.
Was it during the first meeting that you knew Nikhil Patel was the one for you?
Can't say it was the first meeting but I saw a father in him and that highlighted a lot. That fatherly feeling was something that caught my attention because that is something I still vouch for. As a parent, if you have the heart in the right place then everything else falls into place. That is something I evidently saw in Nick (Nikhil) and that's the foremost reason I fell in love with a parent. We've got this marriage arranged by ourselves.
Do you feel the jitters or there's calmness around him?
In the age that we are right now, there is a sense of maturity and definitely a sense of calmness. Somebody saying, 'I've got your back' is a very big thing, which I'd never heard in my life. Of course, family and friends were there but to come back to somebody at home and know that someone is there, that is very new for me. I am not used to this at all but I hear it way too much these days. I am so used to doing everything on my own, there is an automated independent mode of solving everything. To get into that mode where there is somebody else to do it and I can just sit and enjoy a cup of tea is something I am not used to at all. It's a very new phase for me. 
If Nikhil wouldn't have made the first move, would you approach him for marriage?
He, of course, is very forthcoming and proposed, but with kids, the fear multiplies into a million. So, maybe, I would have waited for him and wanted him to be forthcoming because it also involves a child. I have had this pattern in the past seven years where I dated people, and also reached very close to the wedding twice but I ran away every time. Whenever I sensed that something was not right, I ran away. I think I have a pattern of running away because of fears. Even the smallest of things can trigger your biggest of fears. Right now, there are a lot of fears that I can't overcome manually. With time, it'll heal.
Have you guys decided on a date for the wedding yet and when will it happen?
Yes, the date is decided and I will reveal that in a few days. It will happen in March, here in Mumbai because all my friends and everyone are in Mumbai only. It's a very small wedding. 
Is Nikhil comfortable with the paparazzi culture and the constant limelight?
He's a very confident man, so I am not worried about that at all. I don't know how much of that I will want in my life eventually. I am very comfortable talking about my lows, my good, and my bad. I am not very filtered and I think he'll learn with me. He doesn't understand Hindi but speaks Gujarati fluently. 
Do you understand Gujarati?
(Laughs) Surprisingly, I understand Gujarati a little but if 3-4 people start talking together in Gujarati then it will become difficult for me.
About Dalljiet Kaur's past relationship
For the unversed, Dalljiet Kaur was previously married to Bigg Boss 16 contestant and actor Shalin Bhanot and has a son, named Jaydon. They tied the knot in 2009 and filed for divorce after six years. Dalljiet had accused Shalin of domestic abuse. The child's custody was granted to Dalljiet and now, the former couple shares a cordial equation. During Shalin's stay inside the Bigg Boss house, she supported him from the outside and he even took a stand for her when co-contestant Archana Gautam passed some derogatory comments at her.
Dalljiet Kaur
What is Dalljiet Kaur's age?
40
---
Who is Dalljiet Kaur's ex-husband?
Shalin Bhanot
---
What is Dalljiet Kaur's son's name
Jaydon
---
About The Author
With 7 years of experience in entertainment and a bachelor's degree in mass media, Gay
...
Read more
Top Comments
There are no comments in this article yet. Be first to post one!