Michael Phelps Diet - The Remarkable Diet for His Olympic Records
Let's unveil the secrets regarding Michael Phelps' diet that, along with his rigorous workout routine, made him one of the most successful swimmers of all time.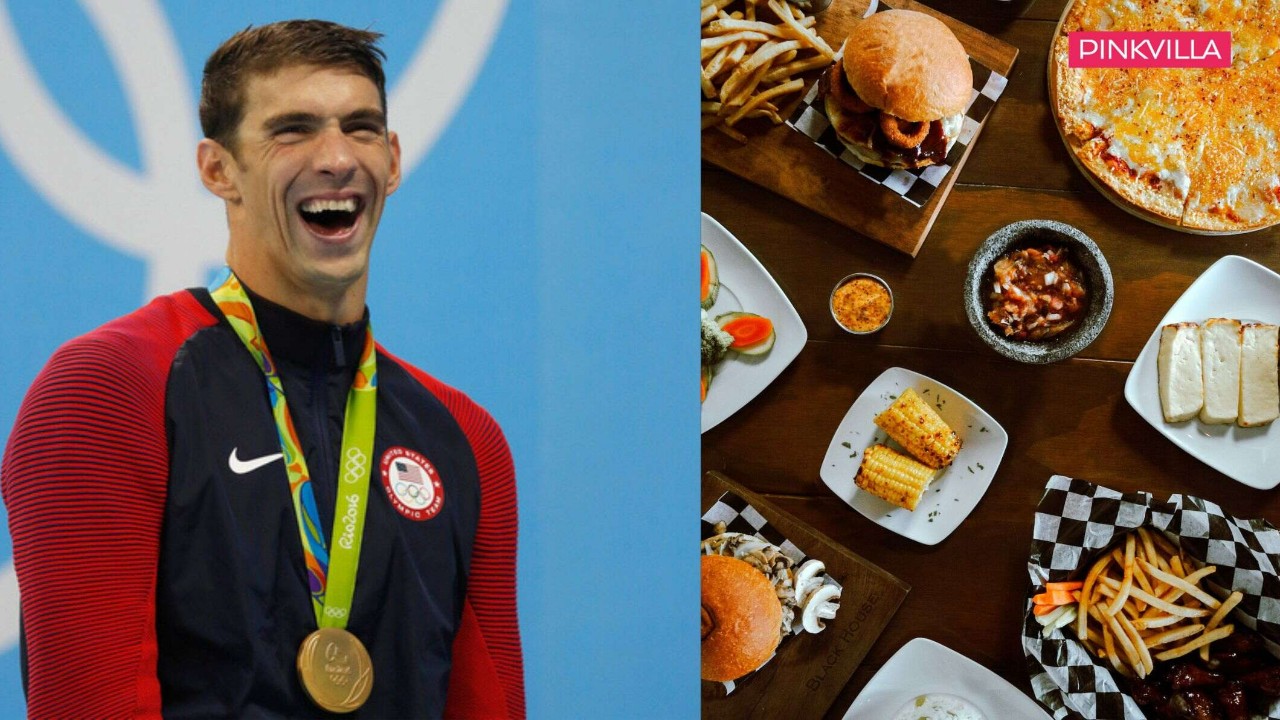 Michael Phelps has left an indelible mark in the world of swimming. With 28 medals across four editions of the Olympics and after the spectacular success in China, Michael Phelps' diet became a subject of immense interest. He holds the record for the most Olympic gold medals and medals in individual events. His accomplishments include an unprecedented eight gold medals at the Beijing 2008 Olympics, where he broke Mark Spitz's 1972 record of 51.22 seconds.
Requiring the consumption of 10000 calories in a day, his dietary regimen was a reflection of the intense physical demands of his training. From growing up in a family of swimmers to joining the North Baltimore Aquatic Club, his diet has been integral to his achievements.
Starting his career by finishing fifth in the 200-meter butterfly competition in Sydney in 2000, Phelps has set numerous world records. He won his first international title in Japan and went on to break five individual world records in Spain. With such a glorious journey, understanding Michael Phelps' daily diet offers fascinating insights into the making of a champion.
Who Is Michael Phelps?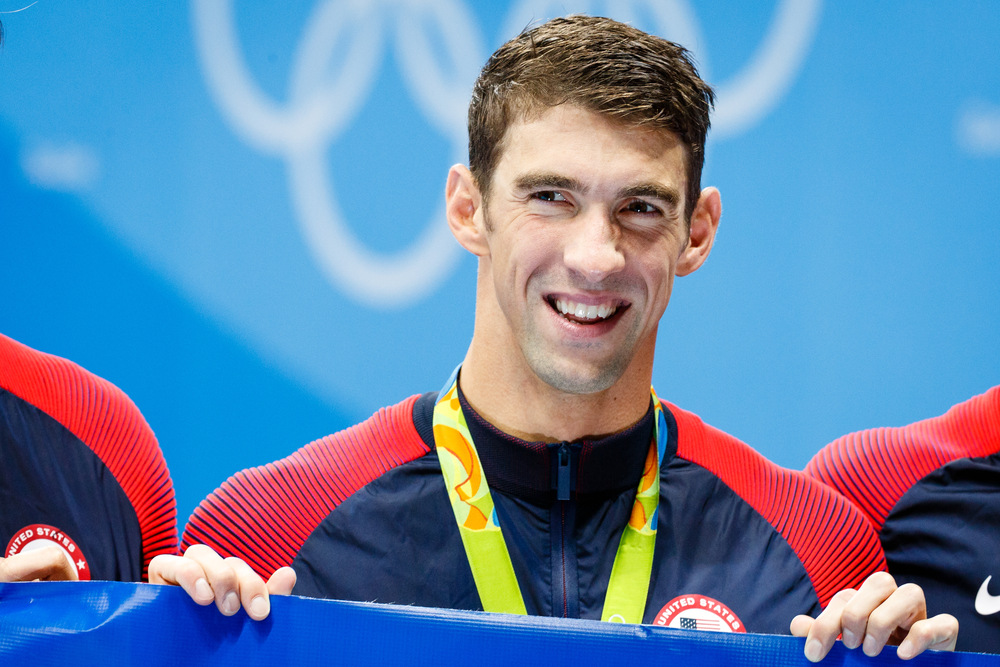 Michael Phelps, the most decorated Olympian of all time, was born on June 30, 1985, in Baltimore, Maryland. He holds records for the most Olympic gold medals (23), individual gold medals (13), and individual medals (16). Phelps specialized in butterfly events and broke several world records during his career. He is best known for his performance at the 2008 Beijing Olympics, where he won eight gold medals. His extraordinary diet and rigorous training regimen contributed to his unparalleled success, making him a symbol of excellence in sports.
Weight: 194 lbs
Age:  38
Birthplace: Baltimore, Maryland, USA
Height: 193 cm
Michael Phelps's Diet Plan
Michael Phelps, known as the 'Baltimore Bullet,' stands as the most decorated Olympian of all time. The Michael Phelps diet became famous after his success in Beijing in 2008, where he revealed consuming an astonishing list of food items in a day which fueled his intense training sessions.
Here's a look into Michael Phelps' meal plan that contributed to his successful performances. 
Breakfast
Michael Phelps' breakfast consists of a variety of food items, such as:
Fried egg sandwiches filled with cheese, tomatoes, lettuce, fried onions, and mayonnaise
Choco-chip pancakes
A stuffed omelet with five eggs
Three sugar-coated slices of French toast
A bowl of grits
Coffee
Lunch
For lunch he prefers,
Pasta
Ham and cheese sandwiches 
Energy drinks
Rice
Veggies
Lean proteins
Dinner
For dinner, Phelps likes to have high-calorie food items as well. Variations include:
A pound of pasta with carbonara sauce
A large pizza
Balanced meals with carbs, veggies, and proteins
Energy drinks
Sushi
Phelps's diet also allows him additional snacks on the way to training if he feels the need.
So, in case you were wondering what Michael Phelps eats in a day, now you know. Michael Phelps' diet is an extraordinary meal plan to meet the unique nutritional needs of an elite athlete. A combination of proteins, carbohydrates, and fats provides the energy required to sustain his rigorous training and competition schedule (3). Michael Phelps's calorie intake is a fascinating insight into the lifestyle of a champion to remind you that extraordinary achievements require extraordinary measures.
Michael Phelps Workout Routine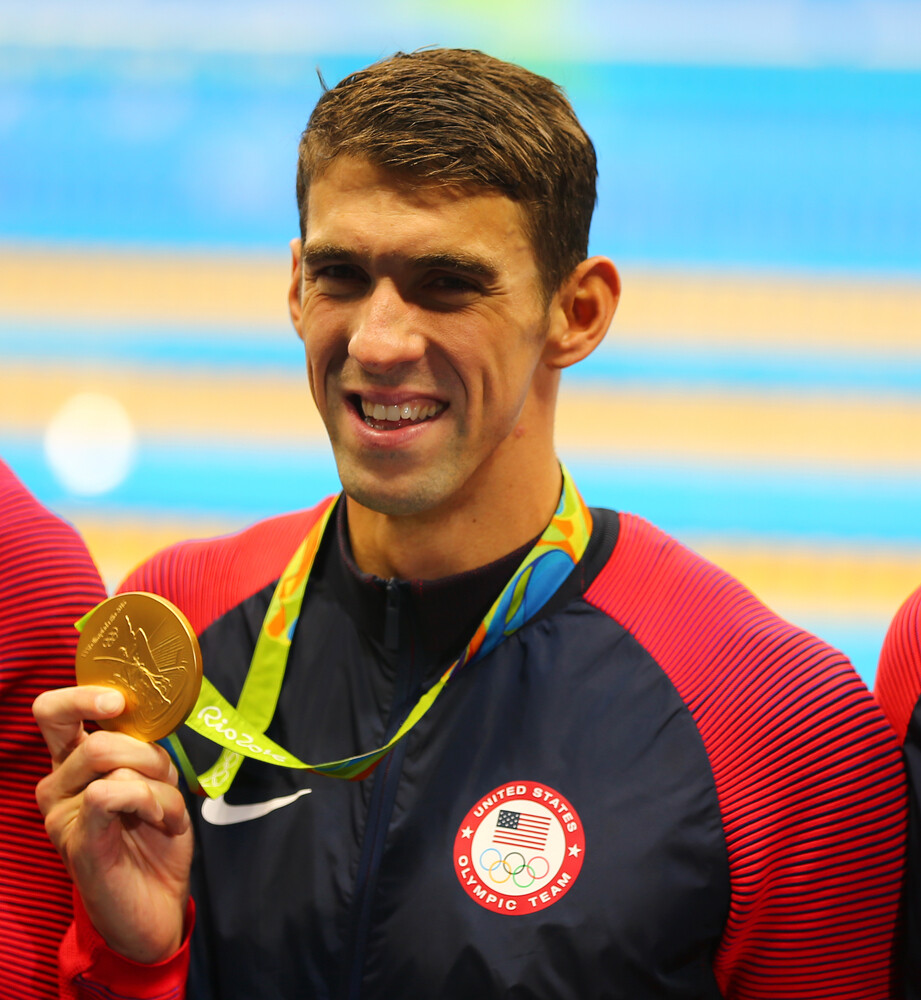 Michael Phelps followed an intense training routine to reach his peak performance. His success can be attributed to his skill and dedication and his diet during training that fueled his strenuous workout regimen.
Workout Routine
Monday to Sunday: Swimming
Greatness. Michael Phelps #Workout #Fitness #Brisbane #GoldCoast #GetStrong#BrisbaneFitness #GoldCoastFitness pic.twitter.com/tx9zoCIDlS

— MiGYM (@MiGymAU) June 21, 2016
Warm-Up Section 1: 800m swim, 600m kick, 400m pull, 200m drill.
Warm-Up Section 2: Fast Twitch 25m strokes; Freestyle Warm-up; Sidekick for 3 minutes; Butterfly drill.
Warm-Up Section 3: Individual medley twice; 20×100 in 1:15 min; 25m fly.
Warm-Up Section 4: 50m freestyle; 25m fly; 500 strokes: 50 kicks, 50 drills.
Main Workout Section One: 2000 timed kick stroke; 4×100 IM drill; 10×200 in 3 minutes; Speed Sets x 4; 24×25 fly; Core workouts; Free swim cool down.
Main Workout Section Two: 800 mixer; 4×150 kick; 400 pull with a buoy; 200 strokes; Long swim; IM drills; Speed & Endurance Training.
Additional Training: Phelps swam 13 kilometers per day, 6 or 7 days a week, even on Sundays and birthdays, covering at least 80,000 meters every week.

Gym Workouts: Thrice a Week
Dumbbell Training: Standing dumbbell press, front raise, and lateral shoulder raise, 3 sets each.
Weighted Bodyweight Exercises: Weighted pull-ups, push-ups, three sets to failure each.
Functional Training with Weights: Emphasizing weighted bodyweight exercises.
Recovery Methods: Including ice baths, stretching, massages, and adequate sleep to ensure proper recovery and injury prevention.
Michael Phelps' consistent and intensive workout routine, combined with his specific diet during training, contributed to his unparalleled success in swimming (2). His diligent approach to training, encompassing both swimming and gym workouts, led to world-record performances and an unprecedented collection of Olympic medals. The legacy of his training regimen continues to inspire athletes worldwide.
Michael Phelps's achievements in swimming are nothing short of extraordinary. His disciplined approach to the Michael Phelps diet, coupled with intense training, was key to his success. The 27-time world champion's robust regimen fueled his body, enabling him to set 39 world records and clinch numerous gold medals at the Olympics. Phelps's diet and dedication have not only set the standard for athletic excellence but also inspired countless others to pursue their dreams with relentless determination. His story is a vivid illustration of how proper nourishment and hard work can lead to unprecedented success in the sporting world.
ALSO READ: The Rock's Diet And Exercise Chart for a Stellar Physique
FAQ's
How many calories did Michael Phelps eat each day?
Michael Phelps may eat up to 10000 calories a day during his Olympic training sessions.
---
How could Michael Phelps eat so much?
As Michael Phelps underwent his intense training regimen, he required a huge amount of food intake.
---
How many hours did Michael Phelps sleep?
Michael Phelps slept for eight hours at night to restore his muscles and maintain a healthy lifestyle.
---
What does Michael Phelps do to stay healthy?
Michael Phelps swims at least 50 miles or 80,000 meters a week to stay healthy. He also stays away from excessive junk food and unhealthy choices.
---
Is Michael Phelps the perfect swimmer?
Yes, Michael Phelps has the perfect body of a swimmer with his extraordinary physical structure.
---
Is Michael Phelps the fastest swimmer?
Phelps has his top speed of 6 mph but the fastest recorded swimmer is Caleb Dressel.
---
How many hours did Phelps train?
On a daily basis, Phelps dedicates five to six hours of rigorous training.
---
---