Harry Styles dating history: From Taylor Swift to Kendall Jenner, a look at the singer's relationships
Harry Styles has a long history of relationships through the years, here's a brief look at who the singer has dated since his debut at X Factor.
Updated on Jul 05, 2023 | 07:36 AM IST | 472.8K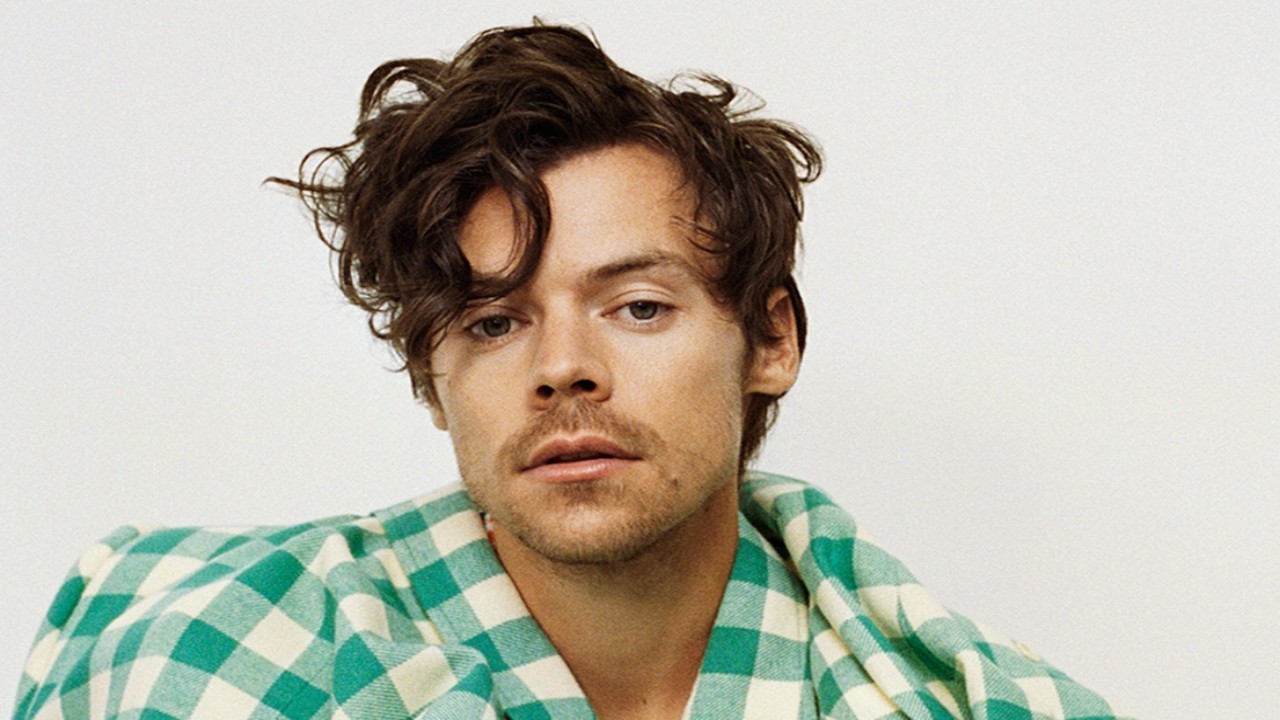 English popstar Harry Styles has been a popular name in the music industry, be it his stint in One Direction, his solo music career, or his controversial relationship history. The 29-year-old Adore You hitmaker has made the headline several times because of who he has dated. Here's taking a look at the complete dating history of the Grammy Award-winning musician.
Harry Styles dating history
Caroline Flack (2011)
Harry Styles met Caroline Flack in 2011 when he was competing on X Factor along with One Direction bandmates Zayn Malik, Louis Tomlinson, Niall Horan, and Liam Payne. He was 17 years old while she was 31 which led to their short-lived romantic relationship being called controversial. "I already knew that he had a crush on me, he'd made it pretty obvious. He'd said it in magazines and he'd said it to friends,"  the television presenter wrote in her autobiography, Storm in a C Cup.
ALSO READ: Grammy 2023: Taylor Swift dances as ex Harry Styles performs As It Was on stage; Fans REACT
"It began to go wrong when Harry was pictured coming out of my house one morning. And once that was out, it was open season. After that, anyone could say anything. In the street, people started shouting at me 'pedophile' and 'pervert,'" she further explained. Styles and Flack broke up after the non-stop age gap criticism. The actress died in February 2020, aged 40, after she hung herself in her London home.
Emily Atack (2012)
In 2012, Styles reportedly dated British actress Emily Atack. Though the two didn't speak up about the equation they shared, Atack later spoke about what happened between them. "We were never boyfriend and girlfriend. I think that's the first time I've ever admitted to what it was because I've always just shrugged it off before," she told Reveal magazine.
"But I think it's best to clear it up. So yeah, we had a short-lived thing that was just a bit of fun. Then we went off in our opposite directions. Harry and I had a laugh. It was brief but fun, and then we moved on. We haven't spoken in a while – he's one of the most famous people in the world now," Atack further added.
Taylor Swift (2012-2013)
Styles and popstar Tayor Swift dated from 2012 to 2013 and this remains one of his most talked about relationships to date. The popular singers were together for about a year before breaking up. But even after their relationship ended in 2013, their history remained in the news as the two allegedly wrote songs about each other. As per rumours, Swift's Style and Ready For It are about Styles while he supposedly wrote Two Ghosts about her.
ALSO READ: All about exes Harry Styles and Kendall Jenner's rekindled romance rumours
"You're on a date with someone you really like. It should be that simple, right? It was a learning experience for sure. But at the heart of it – I just wanted it to be a normal date," Styles told Rolling Stone. "Certain things don't work out. There's a lot of things that can be right, and it's still wrong. In writing songs about stuff like that, I like tipping a hat to the time together. You're celebrating the fact it was powerful and made you feel something, rather than 'this didn't work out, and that's bad.' And if you run into that person, maybe it's awkward, maybe you have to get drunk... but you shared something," he added.
Nicole Scherzinger (2013)
Styles came into the news again when he got involved in another age-gap relationship. He dated Nicole Scherzinger when he was 19 and she was 35 which set the Internet abuzz with a lot of debate and discussion. A source told The Sun, "They had a dalliance at the end of the X Factor in 2013 and met up again early last year. Harry was obviously very taken by Nicole who is stunning and he had always looked up to her."
"She was a guest judge on X Factor at the time One Direction was formed and has always claimed credit for putting the band together, even though Simon Cowell says it was his idea. But they hooked up over three years later when Harry had matured and was a member of the world's biggest band. Harry was 19 at the time but had an old head on his shoulders," the source added referring to his former relationship with Flack.
ALSO READ: Nicole Scherzinger Birthday: 6 STUNNING looks from the lead singer of the Pussycat Dolls
They further revealed, "They were openly all over each other at Sony's post-Brits event. They were sitting next to each other, having lots to drink and wildly flirting. It was very clear there was an electric chemistry between them and something had gone on." Talking about Styles and Scherzinger's equation and relationship, the source explained, "Yes they did snog and got on well, but they never dated."
Kendall Jenner (2013-2014; 2015-2016)
When the news about Styles dating supermodel and reality television star Kendall Jenner came out, the Internet was taken aback and very opinionated about the two. They were spotted hanging out and going on several dates together during their on-and-off equation. They split in 2014 but reconciled briefly after meeting again at a New Year's Eve party.
The two were reportedly being "touchy-feely" but things didn't last this time either as they broke up after about a year. Jenner's half-sister Khloe Kardashian told Entertainment Weekly, "Do I think they're dating? Yes. I don't know if they're like boyfriend-girlfriend. Nowadays I don't know. People are weird with stuff. So, I don't know their title. But I mean, they were in St. Barts together hanging out, so to me that's dating."
Erin Foster (2014)
Styles and American writer Erin Foster sparked dating rumours when they were spotted hanging out at a pumpkin patch in 2014. The duo is reported to have met through a mutual friend. A source told E! News that they were romantically involved but it was "nothing serious." Back then, in 2014, the source had revealed, "It's unlikely it will ever become serious, but they are casually dating whenever they are in the same place at the same time and it works for both of them."
Nadine Leopold (2014-2015)
Styles and Nadine Leopold started dating in 2014 and were spotted on several outings including froyo runs before breaking up in 2015. "Nadine wanted a more serious commitment from Harry. She felt like he needed to make more of an effort to see her. She just didn't feel like he was taking their relationship seriously enough, and basically, she doesn't have time for any games in her life," a source told Hollywood Life while talking about the reason for their breakup.
Sara Sampaio (2015)
Styles had a brief relationship with model Sara Sampaio in 2015 shortly after breaking up with Leopold. The news broke out when they were spotted hanging out in New York City where they reportedly had dinner together. "She came over to his hotel. They grabbed dinner. Hugged and kissed goodbye. Then she came back and slept over. Then she left at 11 a.m. in the same clothes," a source told E! News.
Georgia Fowler (2015)
The same year, Styles began dating model Georgia Fowler and she even posted a video of herself playing Scrabble with him back then. The pair reportedly spent time staying at a suite in Babington House in Somerset, England. According to a hotel source, "Harry wanted to spend some quality time with Georgia away from prying eyes. They kept to themselves and mostly spent their time in their room and garden, ordering food to the room instead of eating in the restaurant." The model told Grazia, "You just go and live your life, you know. Everyone is just normal people. [The tabloid attention] is really no different and I'm not going to change anything or do anything different... so yeah."
ALSO READ: Is Emily Ratajkowski 'begging' for friend Olivia Wilde's forgiveness after kissing latter's ex Harry Styles?
Tess Ward (2017)
Styles dated food blogger Tess Ward in 2017 and as soon as pictures of her attending the musician's secret gig in London emerged, fans started sending her hate messages. "I'm not the kind of person who's interested in fame and if you're put in an environment which you don't understand and you can't control and you don't want, it's horrible," she said talking about the trolling during an interview.
"Snapchat I've deleted, Twitter — don't really do it. I'm even a little bit out of love with Instagram. At the moment I'm getting a lot of direct messages there, but I respectfully choose not to reply to them, because they're all, like, er... interesting. I want a break. I just want a break," Ward added. As per reports, the blogger decided to end things to get back together with a former boyfriend of hers.
Camille Rowe (2017-2018)
Styles met French model Camille Rowe through a mutual friend and dated for a year before they decided to part ways. He wrote Cherry about her and even added a voicemail from her toward the end of the song. "When we listened back to the album, I asked her to add it in. I think she liked it. Cherry is about... I wanted it to reflect how I felt then. I was feeling not great. It's all about being not great. Because you get petty when things don't go the way you want it. There's parts that's so pathetic," he revealed during an interview.
Kiko Mizuhara (2019; 2023)
Styles was rumored to be dating Kiko Mizuhara in 2019 and though she denied even knowing the singer at first, she was spotted at his 25th birthday party. The two were spotted together again recently this month in Tokyo. "Harry and Kiko go back a long way and he can totally be himself around her. She also understands that he is recognised everywhere he goes, so it was a chance for the pair of them to catch up away from the prying eyes of fans. Harry loves Tokyo, and it is a really special place for the two of them," a source told The Sun.
ALSO READ: Was Emily Ratajkowski's hook-up with Harry Styles 'too impulsive'? Source REVEALS
Olivia Wilde (2021-2022)
Styles was spotted holding hands with actress and filmmaker Olivia Wilde at a friend's wedding in January 2021 leading to a spur of media attention, comments, and backlash. Unbothered by the spotlight, they continued dating and even went travelling together while he was on tour. Their relationship ended in November 2022 after almost two years together.
A source told People, "She's focused on her kids and co-parenting with Jason. She and Harry are good friends, there's no animosity whatsoever. Plus she's got many different directing projects in the works." They added, "They're still very close friends. Right now, they have different priorities that are keeping them apart."
Emily Ratajkowski (2023)
Styles and model Emily Ratajkowski were spotted making out in Tokyo in March 2023 sparking another media and Internet frenzy. "There's a million insane, inaccurate things about my relationships [that are said]. I'm definitely still not thinking about guys. Although, yeah. You know, sometimes things just happen," Ratajkowski told Los Angeles Times.
FAQs
How old is Harry Styles?
Styles is 29 years old.
---
Where is Harry Styles from?
Styles is from Redditch, England.
---
How many Grammy Awards does Harry Styles have?
Styles has 3 Grammy Awards.
---
About The Author
An author, content writer, and avid reader, Meenal loves the world of fantasy, fiction, literature, cinema, and
...
Read more
Top Comments
There are no comments in this article yet. Be first to post one!