Val Kilmer Health: All you need to know about the Top Gun actor's cancer journey
After facing a silent but brutal battle with throat cancer, Val Kilmer was last seen in Top Gun: Maverick. Scroll on to know how the legendary actor is doing now.
Updated on Mar 02, 2023 | 02:09 PM IST | 459.6K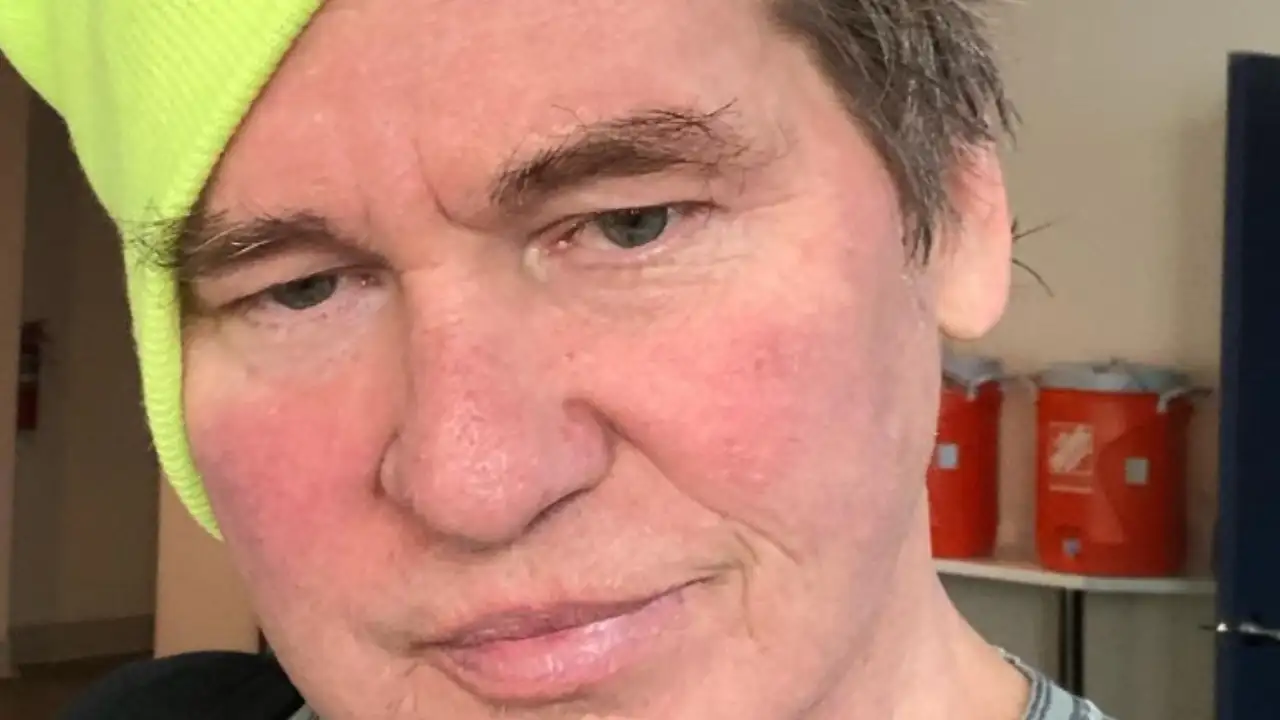 The biggest Hollywood legend of all time, Val Kilmer, who's famous for his memorable contributions to Hollywood, including 1984's Top Secret! and 1985's Real Genius, 1995's Batman Forever, and the iconic 1986 military action drama Top Gun (1986), was recently seen reprising his character of Tom Kazansky aka Iceman in the 2022 hit release Top Gun: Maverick. While the actor has never failed to make jaws drop with his spectacular screen presence but when it comes to Val Kilmer's health and cancer journey, he certainly hasn't had an easy life. 
Back in 2015, Hollywood's Jim Morrison was diagnosed with throat cancer. While he wanted to keep his cancer journey private, his brutal battle put his prestigious acting career on a halt. Ahead, find out everything you must know about the Top Gun actor's cancer journey, his health now along with the permanent effects of his cancer treatment on his voice and his acting career. 
Val Kilmer's Cancer Diagnosis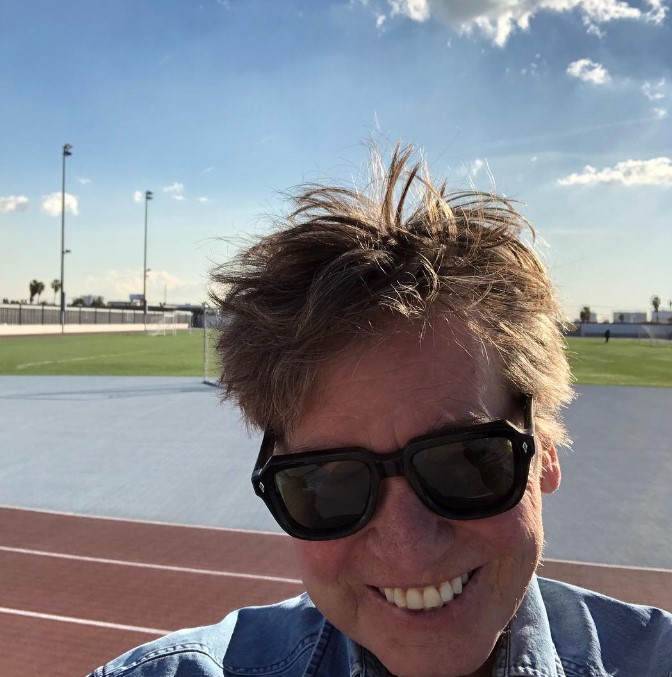 Val Kilmer, 62, was diagnosed with throat cancer in 2015, however, the actor decided to keep his condition private when he underwent cancer treatment. From 2015 to 2017, the Hollywood star silently fought against the serious health condition. With his ever-so-convincing acting skills and range of characters, Kilmer garnered fame and fans (who practically worship him). However, he first talked about his cancer diagnosis in 2017 when he opened up about the treatment's serious impact on his voice which broke the hearts of Kilmer fans all around the world. 
While the actor has been reluctant about sharing intimate details about his health, he opened up in an interview with New York Times, where he revealed that he was hesitant when it came to seeking primary medical attention. In fact, it was his kids that actually persuaded him to undergo proper treatment for his throat cancer. He revealed how he underwent chemotherapy, radiation, and surgery. 
Val Kilmer's Memoir and Documentary
Although at first Val kept his journey a secret, in around 2020, Val Kilmer fans got to witness his battle with cancer through a number of interviews, his documentary Val as well as his detailed memoir titled I'm Your Huckleberry. The documentary titled Val is currently available on Amazon Prime. 
Through his autobiography, Val shared, "I have been healed of cancer for over four years now, and there has never been any recurrence. I am so grateful." The memoir also revealed Kilmer's cancer treatments required him to depend on a  tracheostomy tube and a feeding tube, for breathing and eating which severely affected his ability to speak. In the courageous 2021 documentary produced by his children Mercedes and Jack Kilmer, Val Kilmer shared, "Now that it's more difficult to speak, I want to tell my story more than ever." 
Val Kilmer's Battle With Cancer 
At first, Kilmer rejected conventional treatment, in fact, he believed that if strong enough his faith could heal the tumors. However, he gave in to his children's (Mercedes, 30, and Jack, 27 from his ex-wife Joanne Whalley, 61), persistent pleas to undergo proper treatment and chemotherapy. His treatment also required him to undergo a tracheotomy which is a procedure that facilitates a healthy flow of oxygen. However, the tricky part is in order to facilitate an easy passage for breathing the surgical procedure requires an incision in the front part of the neck to place a breathing tube aka tracheotomy tube into the trachea or windpipe. A common symptom of this procedure is loss of the ability to speak because of the close proximity to the vocal cords. 
Did Val Kilmer permanently lose his voice?
Unquestionably, the tracheotomy severely impacted Kilmer's ability to speak. However, thanks to the use of technology, this unfortunate incident could not stop the Hollywood icon from reprising his role as Iceman in the action-adventure titled Top Gun: Maverick co-starring Tom Cruise and Miles Teller, Glen Powell, Jon Hamm, and Jennifer Connelly among others. Reports suggest the makers of the film make use of artificial intelligence and creatively used pieces of his voice to effectively recreate Kilmer's original speech patterns.
In one of his Twitter posts Kilmer shared he has started painting and wrote, "When one thing is taken, though, another is given. With little voice, my creative juices were boiling over and pouring out of me. I started creating again, painting, writing anything I could. I felt the art healing me…"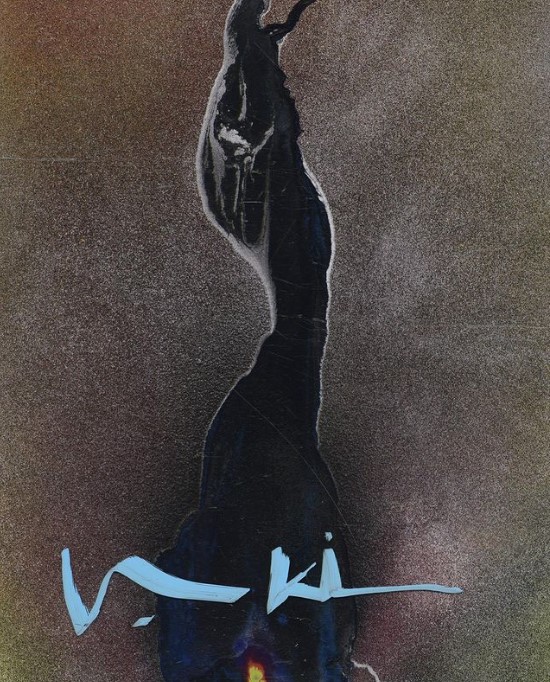 Did Val Kilmer get sicker?
In early 2015, Val Kilmer's representatives revealed that he had been hospitalized for tests to inspect a possible tumor. Later, Kilmer publicly shared "I have not had a tumor, or tumor operations, or any operation. I had a complication where the best way to receive care was to stay under the watchful eye of the UCLA ICU."
In fact, it was in 2017, the actor persistently denied the rumors about being diagnosed with any kind of cancer. In April 2017, Kilmer finally shared he has experienced the "healing of cancer." Soon, in an interview with The Hollywood Reporter in December 2017, he revealed that he had been going through a "two-year battle with throat cancer" and had undergone "a procedure on his trachea has reduced his voice to a rasp and rendered him short of breath."
In 2020, Kilmer went ahead and shared that he has been cancer-free for nearly four years. However, his treatments and medical procedures during the treatment have done some permanent damage to his health. So, although Val got better over the passage of time, the fact that he did not want his medical issues to be public led to the misconception that his condition suddenly got worse. 
Can Val Kilmer speak?
In an interview with, Good Morning America in April 2020, Val Kilmer opened up about his experience with extensive chemotherapy, radiation, and tracheotomy which permanently altered his ability to speak. He shared, he was "diagnosed with throat cancer, which healed very quickly." The man, in fact, had a brave sense of humor about the whole thing and when asked what he missed the most about his voice he responded with, "That I had one!" and added, "And that I didn't laugh like a pirate."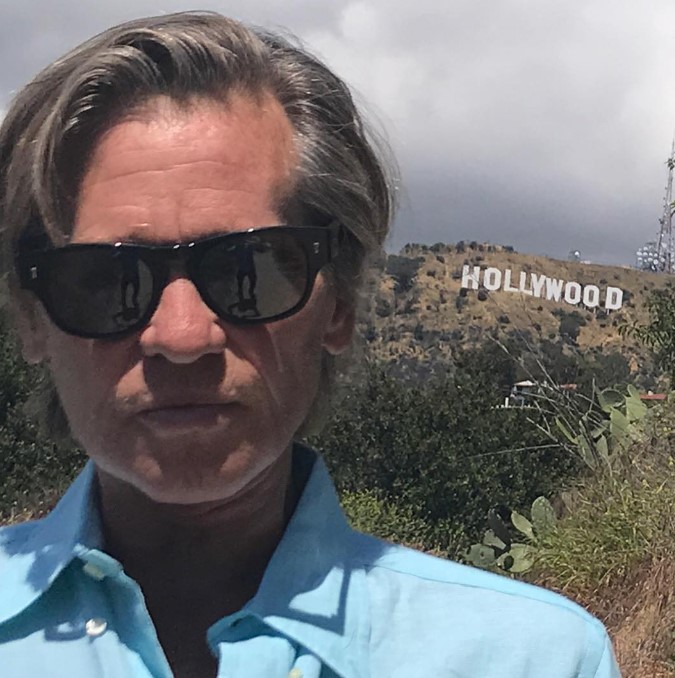 Although Val Kilmer's voice is permanently damaged, Sonantic which is a UK-based voice-cloning company miraculously returned him the ability to talk with the help of AI technology. Val Kilmer shared, "My voice as I knew it was taken away from me," in a video clip by Sonantic. He added that people around him had begun to struggle to comprehend when he talks. However, he also assured apart from that he feels just like the same person, the same "creative soul." In fact, he also added he still dreams of "ideas and stories" with just the same confidence as before. Regardless of the circumstances, he can be "hiding away" but never be "truly gone"
Val Kilmer to use AI technology for future projects
Ever since 2021, Kilmer has been working with Sonantic which is a renowned London-based software company that specializes in digitally recreating voices with the help of Artificial Intelligence technology. Val has been collaborating with the company and using his voice's old audio recordings to generate a voice that's similar to his. When successful, he will be able to work with filmmakers and contribute his voice through an AI-generated program for his future projects.
Contrary to the rumors, the makers of the 2022 film titled Top Gun: Maverick did not make use of AI. In fact, the director of the film Joseph Kosinski went ahead and clarified, they did not use the AI technology by Sonantic, the U.K.-based voice-cloning company for the film. He also added that they had to digitally alter Kilmer's real voice which was important for clarity.
Val Kilmer denied his throat cancer diagnosis in initial interviews 
Despite getting his throat cancer diagnosis in 2015, the Top Gun actor persistently denied having cancer. In January 2015, he shared a Facebook post that said, "Thank you for all your sweet support. But I have not had a tumor, or tumor operations, or any operation. I had a complication where the best way to receive care was to stay under the watchful eye of the UCLA ICU. Friends have assisted who know my spiritual convictions and have been most sensitive and kind for the extra effort in making sure there's minimum gossip and silly talk. I am praying for a speedy return to the boards as they say. God bless you all and please don't worry. Love and deep affection , Val."
It was not until 2017, he finally opened up about his journey with throat cancer. It was during a Reddit AMA, Val shared, "He was probably trying to help me cause the press probably asked where I was these days, and I did have a healing of cancer. But my tongue is still swollen altho healing all the time. Because I don't sound my normal self yet people think I may still be under the weather."
Val Kilmer facts
While the Top Gun actor has been in the public eye forever, we bet you have not heard about these facts about Val Kilmer.  
Val Kilmer started his acting career as a stage actor. 
Tom Cruise was in full support of casting Val Kilmer in the 2022 Top Gun sequel.
Val Kilmer actually replaced Michael Keaton for the iconic role of Bruce Wayne/Batman in the legendary Batman movie called Batman Forever.
Val Kilmer was the second of three brothers. 
Kilmer's brother Wesley was an epilepsy patient who drowned in a jacuzzi when he was 15. 
Val Kilmer has previously dated Cher, Angelina Jolie, Daryl Hannah, Cindy Crawford,  and Ellen Barkin.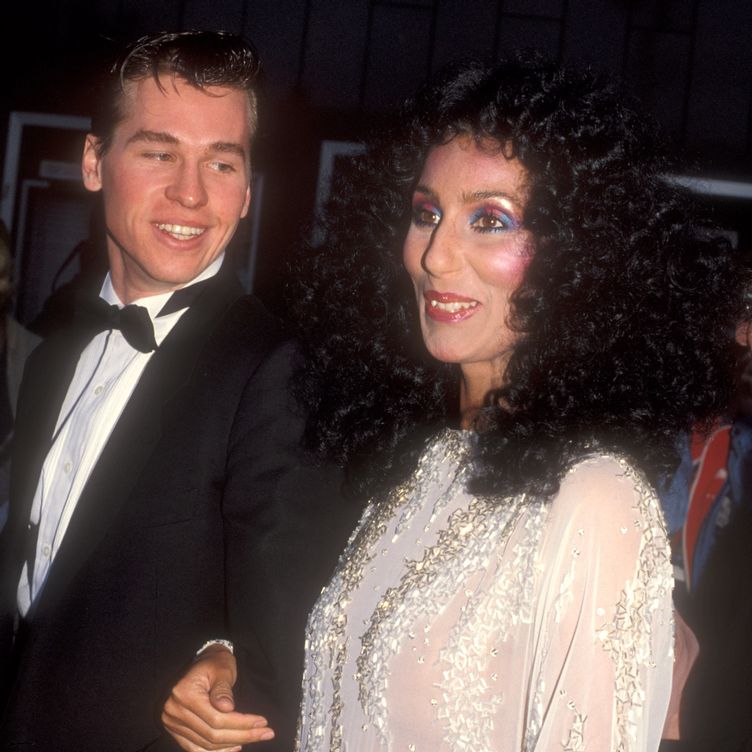 Vil met his ex-wife actress Joanne Whalley while working for the film called Willow. They share two children including daughter Mercedes born in 1991, and son Jack born in 1995.
After his extensive surgeries during his battle with cancer, Val Kilmer still has to use a feeding tube to eat. 
After winning his battle against cancer, Kilmer was last seen as Iceman in the 2022 Top Gun sequel titled Top Gun: Maverick. Apart from the Top Gun series, Val Kilmer has contributed to the world of entertainment with his performances in movies like Top Secret! (1984), Willow (1988), Oliver Stone's The Doors (1991), Tombstone (1993),Heat (1995), Batman Forever (1995), True Romance (1993), The Island of Dr. Moreau (1996), The Saint (1997), The Ghost and the Darkness (1996), Real Genius (1985), The Prince of Egypt (1998), Pollock (2000), Alexander (2004),Déjà Vu (2006), Bad Lieutenant: Port of Call New Orleans (2009), Song to Song (2017), and  Kiss Kiss Bang Bang (2005) among several others. 
When it comes to his health, although Val Kilmer is free from cancer, he has been in remission from throat cancer. However, despite the fact that cancer gave him permanently damaged, significantly reduced his quality of life. In fact, he has been pretty brave about the whole struggle, and shared cancer changed him. In an interview with The Hollywood Reporter in 2017, he called himself "too serious." He added, "I'd get upset when things like Oscars and recognition failed to come my way." Although Val Kilmer health has not been the best these past years, it is safe to say the man is insanely brave and continues to contribute to the entertainment industry with AI-generated voice. When it comes to the insides of his health struggle, he has opened up about everything in his 2020 memoir titled, I'm Your Huckleberry: A Memoir. Along with that, he also gave his audience a chance to watch his journey in a 2021 documentary that's titled Val. The documentary was produced by his children and is available on Amazon Prime to stream. 
ALSO READ: Johnny Depp net worth, luxury lifestyle, career & early life
FAQs
Are Tom Cruise and Val Kilmer friends?
Yes, Tom Cruise and Val Kilmer are good friends.
---
Why does Val Kilmer wear a scarf?
Val Kilmer has been seen wearing a scarf to conceal his breathing tube.
---
What disease does Val Kilmer have?
Val Kilmer has battled throat cancer and although he is cancer-free it has seriously impacted his quality of life.
---
How old is Val Kilmer?
He is 62 years old.
---
Can Val Kilmer speak?
His surgeries for the treatment of throat cancer have severely affected his ability to speak.
---
About The Author
'A postgraduate in Mass Communication, Ayushi enjoys writing about fashion, skincare, and lifestyle. She's ...been writing professionally for over two years and likes to call herself an almost optimist'
Read more
Top Comments
There are no comments in this article yet. Be first to post one!