Gaslight Movie Review: A few jump-scare sequences aside, Sara Ali Khan starrer neither scares nor engages
Gaslight is an honest attempt to try something different but it suffers from severe pacing issues.
Updated on May 30, 2023 | 12:54 PM IST | 365.8K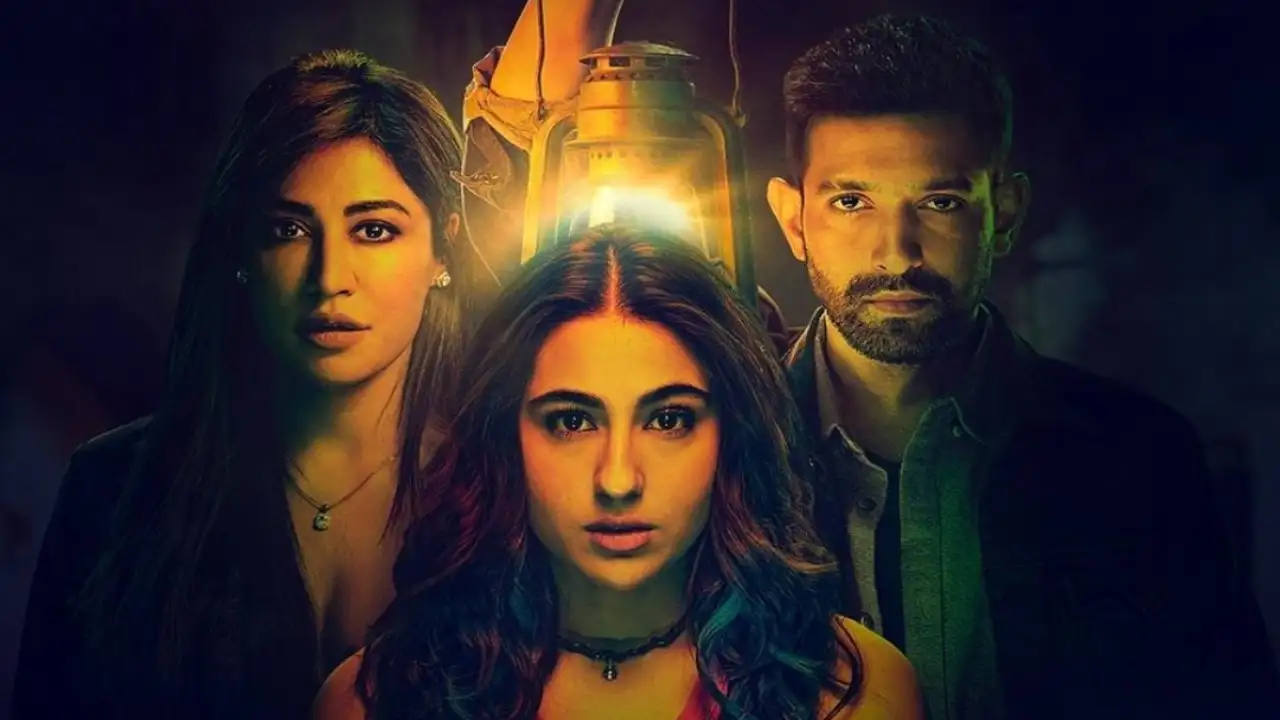 Name: Gaslight
Cast: Sara Ali Khan,Vikrant Massey,Akshay Oberoi,chitrangada singh
Rating: 2 / 5
Director: Pavan Kirpalani

Cast: Sara Ali Khan, Vikrant Massey, Chitrangada Singh, Akshay Oberoi, Rahul Dev

Plot:
A young woman (Sara Ali Khan), visits her family estate after 15 years, to reconcile with her father, only to find him missing. Strange things happening in the estate since her arrival, create suspicion in her mind about her father's whereabouts, who allegedly is said to be out of town to resolve property issue. Soon enough, she finds herself being manipulated by a few individuals who can go to any extent to get ownership of the estate.

What Works:
There are a few jump-scare sequences that work really well. They are crafted to perfection and will take viewers by surprise, whenever they come. The haunting background music enhances the look and feel of the film.
The camera work and cinematography is done extremely well. Same can be said for the production design. The film has a visual appeal and the dark and grungy setting prepares viewers for what they are up for.

What Doesn't
Not much about the film can be said without giving away spoilers. But without giving away spoilers, one of the biggest drawbacks for the film is the slow and boring screenplay. The scenes meant to scare don't scare enough and scenes which are meant to make one feel for the protagonist, just don't evoke the emotions. Simply put, you don't root for the main character despite being aware of all that the character has been through.

The story lacks thrills and chills. It rather runs on expected lines without trying enough to get ahead of its viewers. The climax twist also doesn't create an impact. It falls prey to convenient writing. The final pay off feels like a let-down.

Performances:
Sara Ali Khan does reasonably well and her performance is quite restrained compared to what we have seen previously from her. She is effectively able to show vulnerability, confusion and suspicion in her performance, just as her character demands. Having said that, there's room for improvement. Her acting can be more polished.
Vikrant Massey is convincing in his role and he looks menacing towards the end of the film.
Chitrangada Singh has the most nuanced character of the lot and she plays her part with honesty, although there are scenes that needed better execution.
Akshay Oberoi, Rahul Dev and other supporting characters have limited scope and don't really stand out or leave a lasting impact.
Verdict:
Gaslight is let down by a sluggish pace and a boring screenplay. The film suffers from severe pacing issues, which makes it difficult to even appreciate the honest performances. Viewers who like watching grungy films might be able to sit through it, whereas the rest might just hit the pause button within the first 30 mins.
You can now watch Gaslight on its respective streaming platform.
ALSO READ: Sara Ali Khan talks about 'making mistakes' in her career: 'I feel that it's important to fall down...'
About The Author
A journalist who is perennially hungry for entertainment. Loves tracking and analyzing box office collections of movi...es. Also enjoys studying the functioning of different economic bodies associated with the film industry.
Read more
Top Comments
There are no comments in this article yet. Be first to post one!