'Tunisha and Ali were just friends', clarifies mom Vanita Sharma after Sheezan Khan's lawyer's accusations
Tunisha Sharma's mother, Vanita, reacts to Sheezan Khan's lawyer's statement of the late actress talking to Ali before she passed away.
Updated on Jan 12, 2023 | 12:09 AM IST | 157.3K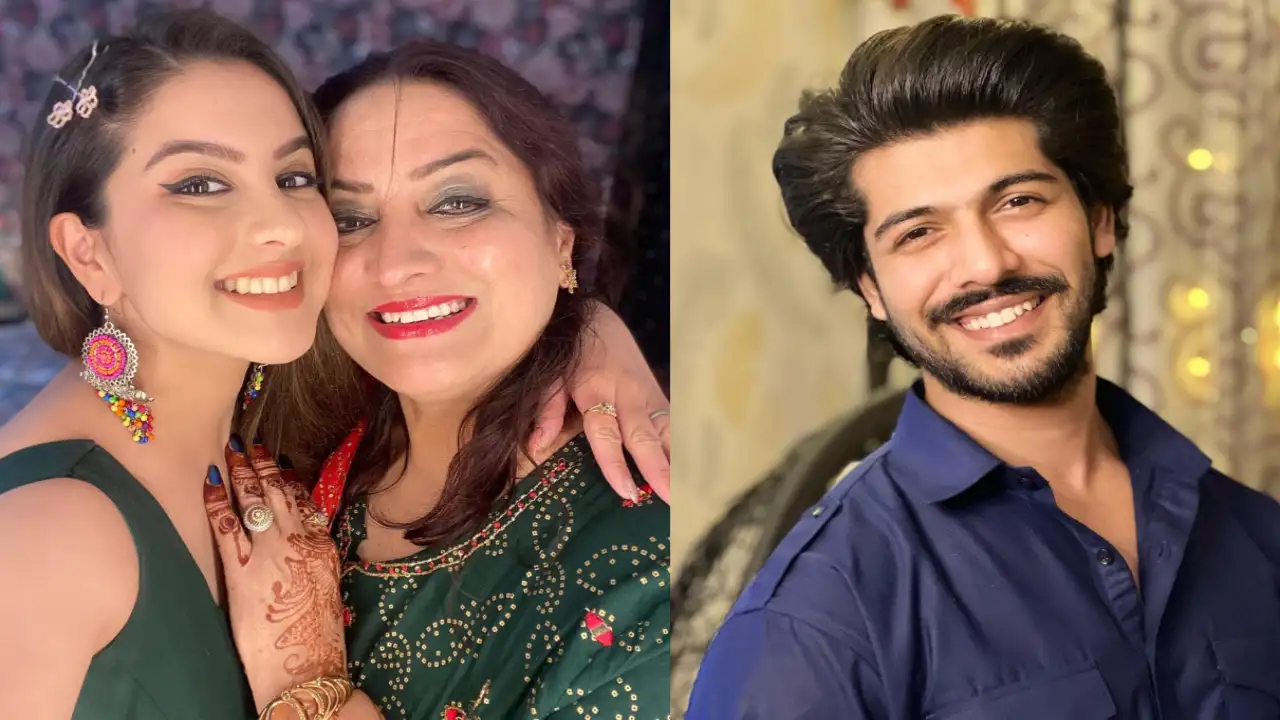 Alibaba: Dastaan-E-Kabul lead actor Sheezan Khan is in police custody after his co-star and ex-girlfriend Tunisha Sharma committed suicide. Sheezan was arrested on 24 December, after Tunisha's mother filed an abetment to suicide case against Sheezan. The recent hearing on Tunisha Sharma's suicide case was held on 9th January in Vasai court at 2 pm. After the hearing, Sheezan Khan's lawyer Shailendra Mishra revealed that Tunisha Sharma spoke to a person named Ali before she committed suicide. According to Sheezan's advocate Shailendra, Tunisha met Ali on an online dating app and even went on dates with him. 
Vanita Sharma talks about Tunisha and Ali:
Now, in a conversation with the Bombay Times, Tunisha Sharma's mother, Vanita Sharma, spoke about her daughter talking to a person named Ali. Vanita mentioned that she didn't know Tunisha was on a dating app but said that "she was trying to move on". However, Tunisha's mother confirmed that she knew about Ali. Vanita revealed that her daughter told her she was meeting Ali, who is her gym trainer for three years ago. Vanisha further added that Tunisha went out with Ali, in the last three days, to eat and chat, and both were 'just friends.' The late actress' mother mentioned that Tunisha and Ali met thrice in December but only as friends. Vanita also questioned Sheezan Khan's lawyer's statement and said, "Ab sab Ali ki galti ho gayi?"
Sheezan Khan's lawyer also claimed that Tunisha was not at her own house on December 21, 22, and 23. Speaking about this, Tunisha's mother said that this isn't true. Vanita revealed that she met Ali at Tunisha's cremation, and Ali told her that Tunisha had spoken to him about Sheezan. Vanita added that Ali's statement has been recorded by the police and she also questioned what is the big deal if Tunisha had met Ali. The late actress' mother stated Tunisha even met one of her former co-actors and had attended a party hosted by another actor. "I don't think Sheezan's family and the lawyer have any option but to make these wild accusations to shift the focus from the actual issue, which is that she was disturbed because of the breakup," concluded Vanita.
Talking to India Today, Tunisha Sharma's uncle Pawan Sharma revealed that Tunisha's entire family knew Ali for many years. Pawan added that five years ago Ali was Tunisha's gym trainer, and when she saw Ali on the dating app and they both connected at the gym. Since they were familiar with each other, they exchanged numbers. Pawan Sharma concluded by saying that Ali and Tunisha were good friends, and to call him the late actress's boyfriend by Sheezan's lawyers is just absurd.
Update on Tunisha Sharma's case:
According to India TV's report, in Sheezan Khan's bail hearing which was held today, Tunisha Sharma's lawyer Tarun Sharma accused Sheezan Khan's family of giving the wrong medication to Tunisha. The advocate claimed that the medicines were being prescribed by someone from Jaipur. Adv. Tarun Sharma also claimed that Tunisha Sharma was not depressed and Sheezan was distancing her from her family. Tunisha's lawyer stated that Sheezan's family is misguiding everyone by putting forth the 'depression' theory.
Tunisha Sharma's lawyer also said that Sheezan Khan drove her to commit suicide. He argued that Sheezan lied to her about many things when they were in a relationship. Tunisha's advocate opposed the bail of Sheezan in the ongoing case by stating that he is being evasive in custody and not coming clean about his deleted WhatsApp chats. Speaking about Ali, the late actress' lawyer has dismissed these claims by questioning how Sheezan came to know about her 'last call'. The lawyer said in court that Tunisha's last call was to her mother Vanita Sharma.
As per the report, the bail hearing of Sheezan Khan in Tunisha's case has ended in Vasai court today, January 11, and the judge has reserved his judgment till January 13.
Tunisha Sharma's death:
Tunisha Sharma (4 January 2002- 24 December 2022) died by suicide in her co-star Sheezan Khan's makeup room during the shoot of their show Alibaba: Dastaan-E-Kabul. After committing suicide, Tunisha Sharma was immediately rushed to Reng office hospital in Naigaon, Vasai, and was declared dead on arrival. Her post-mortem was conducted on December 25, in J J Hospital, Mumbai. There were several speculations that the actress was pregnant but rubbishing these reports the doctors stated that the 20-year-old actress died because of suffocation. Tunisha's funeral was held on December 27, at 3 PM, in a crematorium on Mira Road, Mumbai. Bhog and Antim Ardas for Tunisha was held in her hometown Punjab on January 5.
ALSO READ: Tunisha Sharma Suicide: Sheezan Khan's advocate submits new documents and photos; Next hearing on THIS date
About The Author
A TV writer with three years of experience in Indian drama and reality shows. With a bachelor's degree in mass me...dia, Pramila likes to gather and double-check facts to keep the readers hooked. So far, she has written over 1000 posts. When not working, she likes to journal and binge-watch her favorite shows over a steaming cup of coffee.
Read more
Top Comments
There are no comments in this article yet. Be first to post one!