Shah Rukh Khan's Pathaan final overseas box office collections; Closes at $48 million plus
Pathaan, led by Shah Rukh Khan, Deepika Padukone and John Abraham, is the highest grossing Indian film for the first phase, internationally.
Updated on May 22, 2023 | 08:21 AM IST | 333.5K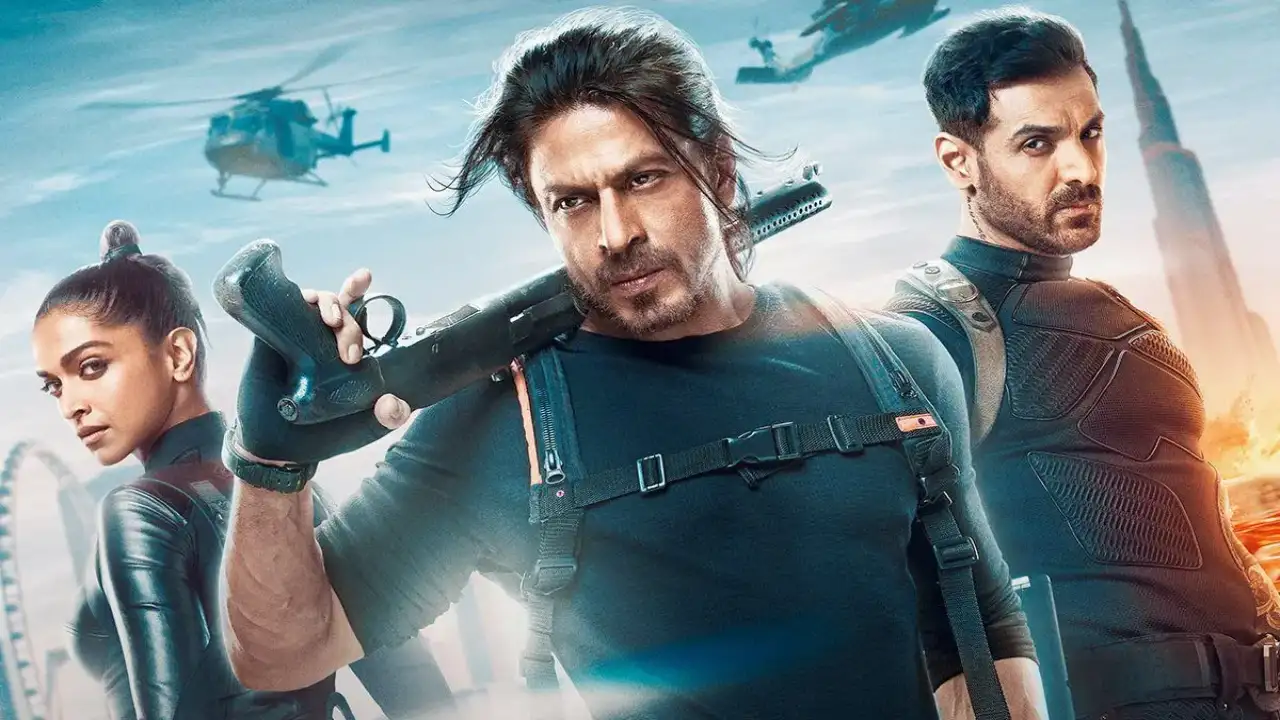 Pathaan has concluded its theatrical run in the international circuit, amassing a formidable gross of $48.45 million (Rs. 397 crores). While plans to release the film in non-traditional markets, such as Japan and China, remain in the pipeline, in the traditional markets, this is the final number. The Shah Rukh Khan star vehicle has ushered in a new era of records, surpassing all-time benchmarks for the largest opening and final gross in the history of Bollywood movies in the overseas market. Dangal, with a haul of $31.20 million, had held the title for the highest grosser in traditional markets; Pathaan has eclipsed this benchmark by a whopping 55 per cent.
Pathaan Has Created New Benchmarks For Indian Films Internationally
In the preceding decade, Bollywood produced multiple films that have grossed between $20 to $30 million in overseas markets. However, these films tended to rely heavily on one or two markets, while others performed moderately well. Pathaan, however, has broken the mould by achieving remarkable success across all territories, pushing its box office numbers not just beyond $30 million but even $40 million, coming close to the $50 million milestone.
Pathaan Created All Time Records In Four Main International Markets
Pathaan set new all-time records in all four main markets i.e. North America, Gulf, United Kingdom and Australia. Moreover, even smaller markets witnessed unprecedented box office numbers. A market like Germany which typically grosses $200K for biggest Bollywood hits, went on to gross nearly a million dollars. In France, 10K admissions is a rare feat for Bollywood movies, Pathaan mobilised 28K people to cinemas. 
The territorial breakdown for the overseas box office collection of Pathaan is below. 
Americas - $17,790,000
United States - $11,440,000
Canada - $6,050,000
Peru - $100,000
Rest of America - $200,000
Asia/Oceania - $7,110,000
Australia - $3,300,000
Malaysia - $910,000
New Zealand - $900,000
Singapore - $560,000
Nepal - $540,000
Indonesia - $375,000
Thailand - $100,000
Rest of Asia - $425,000
Middle East and Africa - $15,030,000
UAE - $8,200,000
GCC - $3,850,000
Saudi Arabia - $2,000,000
South Africa - $330,000
Mauritius - $250,000
Africa and Rest of M.E. - $400,000
Europe - $8,520,000
United Kingdom - $5,330,000
Germany - $970,000
Nordics - $500,000
Netherlands - $460,000
France - $370,000
Belgium - $200,000
Switzerland - $160,000
Austria - $110,000
Rest of Europe - $425,000
Total - $48,450,000 / Rs. 397 crores
About The Author
Jatinder joined Pinkvilla in December 2021. He covers the film and media business, with a particular focus on South Indi...an and international box office. Over the years, he has closely followed the movie box office across the globe, spanning various languages and industries. He also has a strong presence in box office communities on social media and provides expert analysis and insight into the film and media business. Read more
Top Comments
There are no comments in this article yet. Be first to post one!