Tunisha Sharma Suicide: Sheezan Khan's bail plea rejected; Accused's family to move to High Court?
Tunisha Sharma passed away on December 24 after committing suicide on the sets of her show Ali Baba: Daastan-E-Kabul.
Updated on Jan 14, 2023 | 01:01 AM IST | 134.2K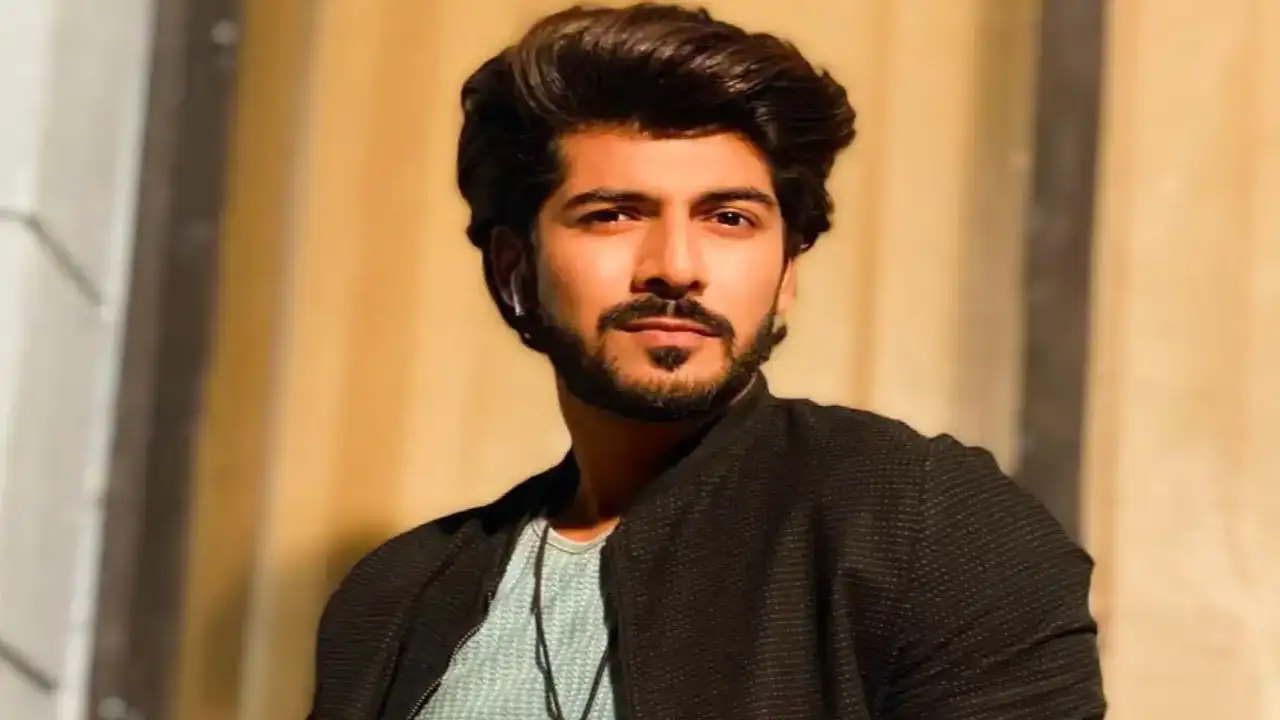 Tunisha Sharma's suicide case has been witnessing major twists and turns. The 20-year-old actress died by committing suicide on the sets of her show Ali Baba: Daastan-E-Kabul and her co-star and ex-boyfriend Sheezan Khan has been held in custody since then. The 28-year-old actor has been in judicial custody since December 24, and as per the recent development, Sheezan's custody will continue. According to the latest report, the Vasai court on January 13 rejected Sheezan Khan's bail plea in Tunisha Sharma's suicide case. Sheezan's lawyer Shailendra Mishra and the accused's mother and sisters, Falaq Naaz and Shafaq Naaz have been tight-lipped about it. However, the late actress's lawyer Tarun Sharma informed the media about the court's decision
Tunisha's lawyer accused Sheezan's family:
According to Etimes TV, while interacting with the media, Tunisha Sharma's advocate Tarun Sharma told that the Vasai court judge has rejected Sheezan Khan's bail application. The lawyer further accused the 28-year-old actor's family of creating different theories and stopping the truth to come out. Tarun Sharma stated that when Sheezan was arrested on December 24 his family created theories of fake uncle, fake chacha, fake mama, fake mother, and then they got Ali involved. Thus, this was rejected by the court. For the unversed, Sheezan Khan's family claimed that Tunisha spoke to her a person named Ali in the last 15 minutes before taking this drastic step. They even stated that Tunisha moved on in her life and met Ali on a dating app. 
On the other hand, Tunisha's mother Vanita Sharma claimed that they knew about Ali and he was just a friend of the late actress and was her former gym trainer. Speaking about the court's hearing held on Friday, (January 13), Tunisha's advocate Tarun Sharma added that Sheezan's family wanted to tarnish the late actress' family image and never got support from the media or police. Tarun Sharma mentioned that the Vasai court observed that Sheezan's family and lawyer had no evidence for their arguments. Tarun was questioned whether Sheezan's family is planning to take the case to the High court. Replying to this, Tarun stated that he is prepared to take the case even if it goes to the Supreme court.
Tunisha's uncle says 'no use of mentioning Ali's name':
Tunisha's uncle (mama) told the media that they will even go to High Court and Supreme Court to seek justice for the late actress. Speaking about Ali, Tunisha's uncle revealed that Ali's statements have been taken by investigative agencies. It's clear that he was 'just a friend'. Revealing more about it, the late actress' mentioned that Tunisha met Ali 2 to 3 times in December. He added, "The investigative agencies have all the details about who talked in the last 15 minutes to her and before that. Sheezan was with Tunisha for the last 35 minutes, and it has been made clear by the investigation agencies to the court. So there's no use of mentioning Ali's name."
Sheezan Khan is changing statements:
The late actress' uncle stated that from the first day itself, Sheezan Khan has been changing his statement. He revealed that Sheezan forgets passwords, recites different reasons for break up, and refers to Shraddha Aftab case. Sheezan's bail got rejected on the grounds of him manipulating witnesses and destroying evidence, stated Tunisha Sharma's uncle.
Falaq Naaz's social media post:
Prior to Sheezan Khan's hearing on Friday (January 13), the Ali Baba: Daastan-E-Kabul actor's sister Falaq Naaz took to her Instagram handle and extended support for her brother. Falaq shared a picture with Sheezan and wrote, "Always with him standing tall and strong no matter what!n Beshak Allah sabki niyat se waqif hai Sabr."
Take a look at their PICS here-
Sheezan Khan replaced in Ali Baba: Daastan-E-Kabul:
As the court proceedings in Tunisha Sharma's suicide case continue, the makers of Ali Baba: Daastan-E-Kabul have decided to replace the male lead actor. Reportedly popular actor Abhishek Nigam will step into his shoes and play the role of Ali Baba. However, an official confirmation is still awaited. Speaking about Tunisha Sharma's role, it was earlier reported that the makers might cast a new character instead of casting someone in Tunisha's role. However, there has been no confirmation of this.
About Tunisha Sharma's demise:
On 24 December 2022, Tunisha Sharma broke many hearts as she left for her heavenly abode. The 20-year-old actress committed suicide on the sets of her show Alibaba: Dastaan-E-Kabul in Sheezan Khan's makeup room. Tunisha Sharma was immediately rushed to Fever And Brain Multispeciality Hospital (Naigaon East) and was declared dead at 4:20 pm and an ECG confirmed her death. Tunisha's funeral was held on December 27, at 3 PM, in a crematorium on Mira Road, Mumbai. Bhog and Antim Ardas for Tunisha was held in her hometown Punjab on January 5.
ALSO READ: Tunisha Sharma's friend Sonia Singh on her last conversation with late actress: 'She often didn't have money'
About The Author
A TV writer with three years of experience in Indian drama and reality shows. With a bachelor's degree in mass me...dia, Pramila likes to gather and double-check facts to keep the readers hooked. So far, she has written over 1000 posts. When not working, she likes to journal and binge-watch her favorite shows over a steaming cup of coffee.
Read more
Top Comments
There are no comments in this article yet. Be first to post one!