10 Best Plus Size Dating Sites to Find "The One" for You
Big beautiful women and big handsome men no longer have to shy away from dating apps. Check out these best plus size dating sites and swipe to find your match!
Updated on Mar 16, 2023 | 05:47 PM IST | 66.4K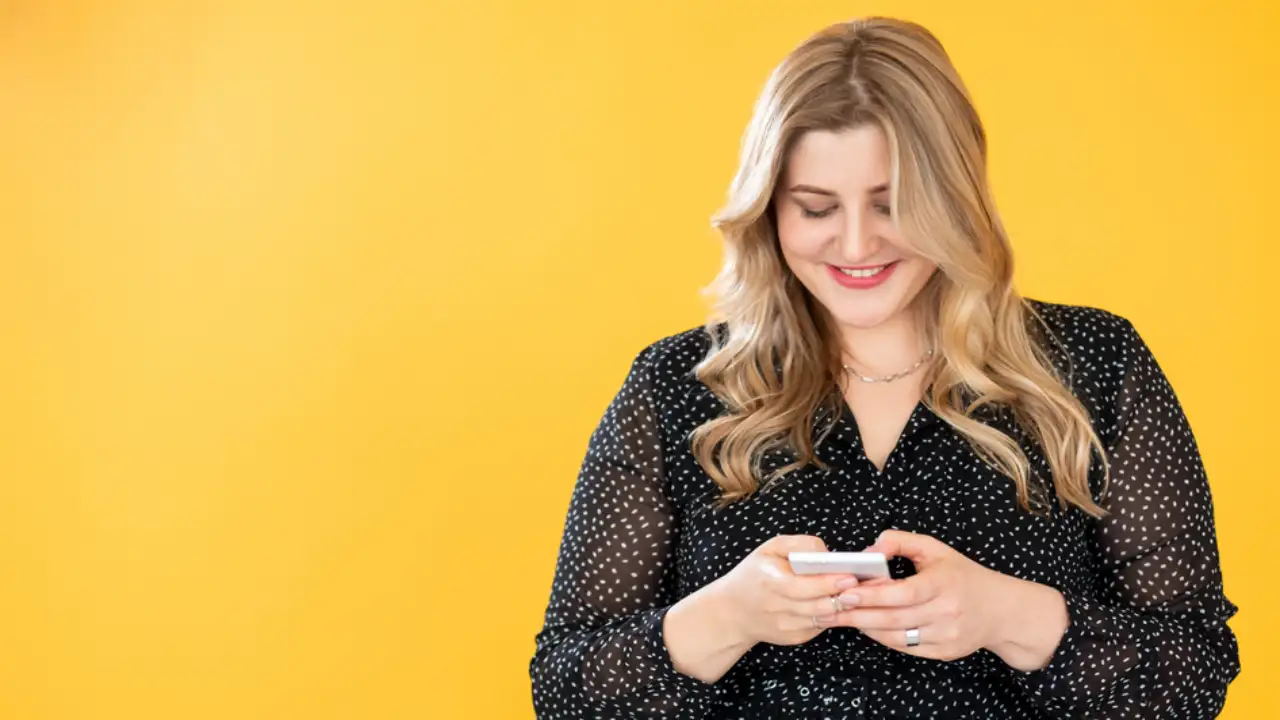 Finding love or a perfect match is always tough, and it becomes even more challenging when you are a plus size single because of all the stereotypes shown in the media and movies. However, the best plus size dating sites today are rising in popularity and have revolutionized how curvy singles meet, connect, and find a partner who understands them and loves them for who they are. 
Plus, with these sites, you can rest assured that you will be able to find your special someone who shares your interests and values, as unique as they may be. That is because these dating sites provide an inclusive and supportive environment for plus size singles and their admirers. So, let's check out the list and get ready for some swiping!
10 Best Plus Size Dating Sites to Explore to Find Your Potential Match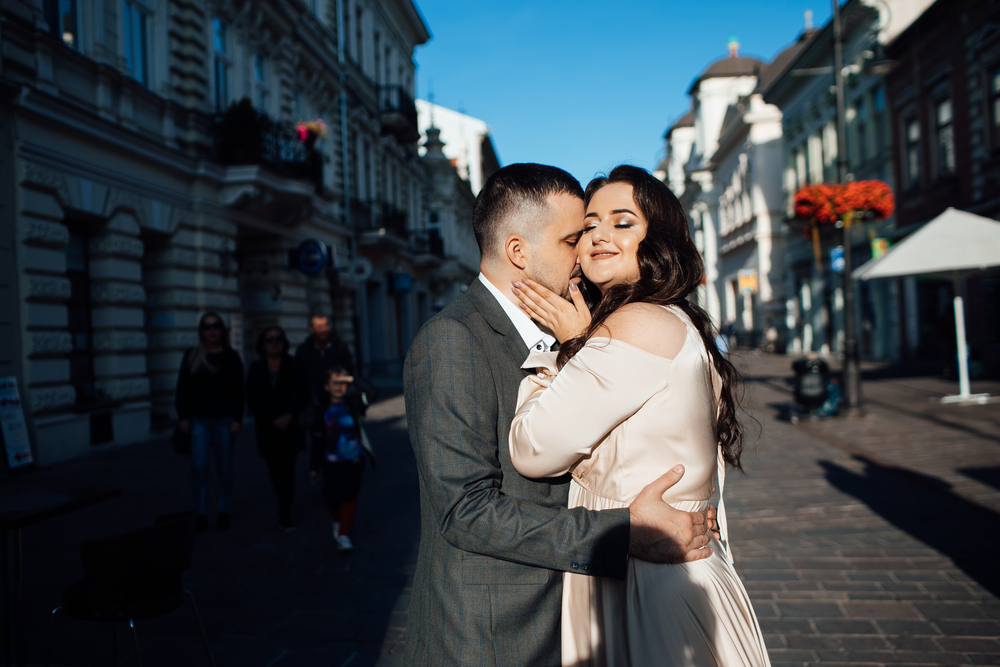 1. WooPlus
Folks, no more filtering or restricting yourself to fit into a certain stereotype to pursue a man. Sign up with the WooPlus dating app and find your ideal match by flaunting your curvaceous body. This app has an incredibly user-friendly and modern interface to set you up within a few minutes. Moreover, this is one of the best plus size dating sites that has a free trial version consisting of enough features for you to explore. So, all you need to do is create an account and get started on finding the best match for yourself!
2. BBWDateFinder.com
BBWDateFinder is one of the best plus size dating sites that connect big beautiful women for romance, dating, or more with men who admire them. Since 2001 this flagship dating app has been helping plus size women find their potential companions by giving them VIP access to their custom dating and matching features. Moreover, with a quick and easy sign-up process and mobile-friendly interface, you can start mingling with your admirers effortlessly!
3. BBWCupid.com
Started in 2005, BBWCupid is a specialist dating app with an active member base of more than thousands of plus size men and BBW (Big Beautiful Women) who prefer serious dating rather than casual hookups. With diverse backgrounds, user-friendly services, and efficient messaging facilities, it is an ideal platform to find love and is amongst the best plus size dating sites for anyone seeking long-term relationships. So, wait no more; create an account now and start interacting with like-minded people until you find your special partner!
4. BBW Admire
BBW Admire is a free online dating app wherein anyone can connect and interact with others, especially women and men with bigger body types. Moreover, allowing all the members to send and receive messages makes it stand out as the best plus size dating site. So, from cute chubby girls to single SSBBW (Super Saiyan Big Beautiful Women) looking for love – sign up with their unlimited package and find the person you are looking for!
5. BBW Plus Singles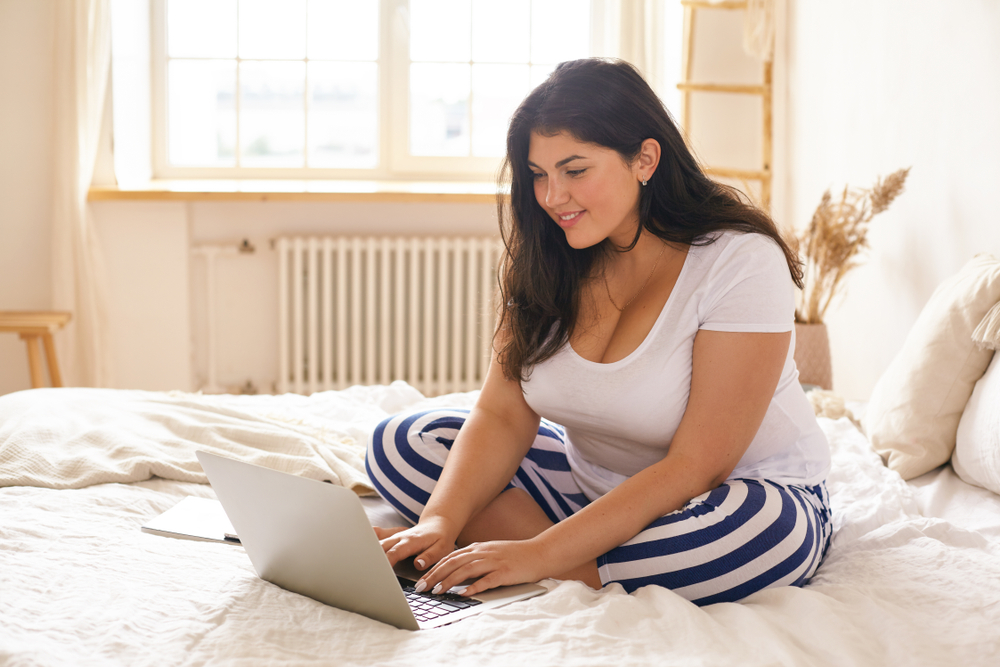 For all the curvy women and men who love chatting and meeting new people, BBW Plus Singles is the best plus size dating site! You can quickly download this online dating app via the play store and take full advantage of the amazing features that it offers, including unlimited texting, video and photo sharing, group chats, video calls, and much more!
6. LargeFriends
From big handsome men to big beautiful women and their admirers – LargeFriends is another best plus size dating site to check out. This online dating app provides free registration for people who love making new friends, hanging out, or chatting with them. However, on the downside, for an unlimited chatting feature, you need to become a paid member. Otherwise, the site is user-friendly, safe, inclusive, and focuses on body positivity!
7. BBWRomance
If you get butterflies merely thinking about romancing a person who will love 'all your curves and all your edges' and will be excited to learn about you – BBW Romance is probably the best plus size dating site for you. You can chat, meet, video call, and connect with over thousands of people to find the ones you are most compatible with. Sadly, the website design is a bit outdated (in comparison to other dating sites mentioned on this list) but once you get a hold of it, you are in for a pretty smooth dating experience!
8. BBWink
BBWink is possibly the biggest online dating site for all the big, plus size, and curvy people worldwide to chat and meet and keep things casual. A noticeable add-on feature that BBWink provides to all its members is discreteness, especially for adult activities like hookups, threesomes, and much more – which makes it one of the best plus size dating sites active in the market. Moreover, the interface is immensely user-friendly, well-designed, and easy to understand and use. Seems interesting, doesn't it?
9. BBW Friends Date
BBW Friends Date is yet another free online dating app that provides its plus size singles with features that enable chatting, video calling, sharing pics, meeting, etc. This next-gen casual dating site has one of the largest curvy singles communities and is acclaimed to have the least fake profiles or scams. Being mobile-friendly and advertiser supported with 100% free features,  it can certainly be considered the best plus size dating site!
10. ChubbyBunnie.com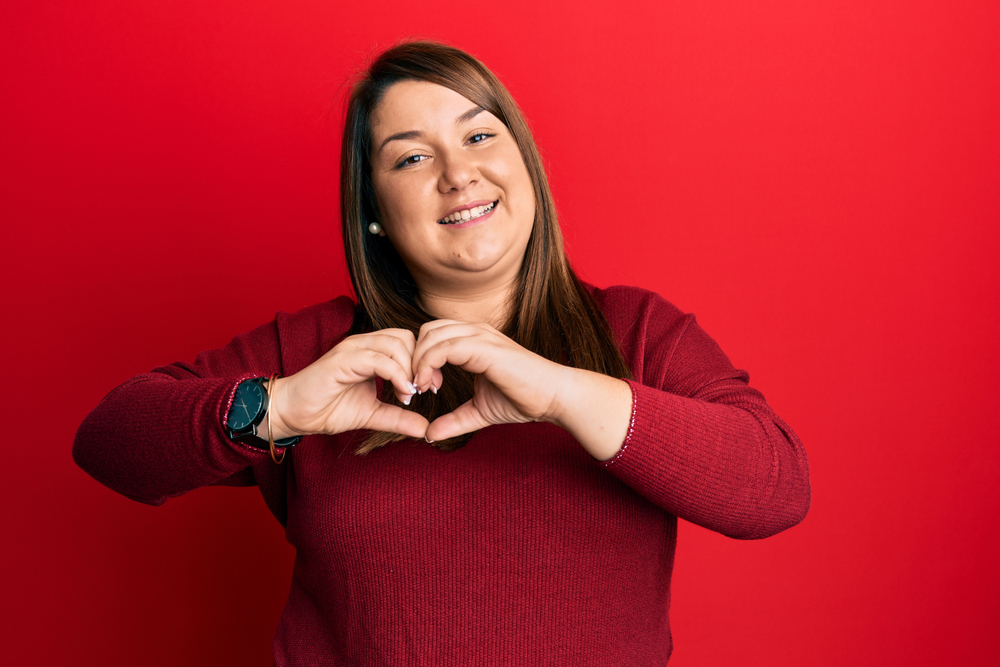 From finding love and getting married to casual meetups and friendly hangouts – ChubbyBunnie is yet another modern dating app for all the single BBW, BHM (Big Handsome Men), and their admirers. Moreover, the process is immensely streamlined. All you need to do is create your free profile, set your filters (to attract like-minded people), and get ready to swipe. Also, this is the best plus size dating site if you long for a long-term relationship and are simply tired of trying regular dating apps with overboard and unrealistic expectations. So, give it a try, and let us know your experience!
Conclusion
The ability to find romance with someone who is comfortable in his or her skin is a powerful attribute and one that can be found using the right platform. Plus size dating sites are becoming increasingly popular in today's world as more and more people realize the beauty and charm of bigger body types and affirm body positivity. These dating sites provide a safe and welcoming place for those who identify as curvy, voluptuous, or BBW. Moreover, by offering features such as thorough profiles, messaging, and live chat, the best plus size dating sites provide their users with the opportunity to meet like-minded individuals in a safe and judgment-free environment. Altogether, the wide variety of features and detailed filters make it easier for users to find their potential match or someone special with whom they share common interests - and hopefully, build a healthy and happy relationship!
Have you ever been on an online dating app? Let us know your experiences in the comments section below!
ALSO READ: Best matrimonial apps that will assist you in finding the best one for you
FAQ's
Do plus size people find love?
Of course. Love is not restricted to how a person looks, how tall or short they are, or how much they weigh. It is a feeling that is felt in the soul and goes beyond body types.
---
Is there a Tinder for chubby people?
For chubby people, WooPlus is the ultimate alternative to Tinder to meet and connect with like-minded singles, make new connections, and enrich your dating life.
---
Is there a dating app for overweight?
Yes. From ChubbyBunnie.com to LargeFriends – there are numerous dating apps that cater to overweight, plus size, curvy, and big men and women.
---
About The Author
Aastha is a certified Relationship coach and she strives to help those who seek expert advice on relationships. As a ...professional writer, Aastha believes that her content will create a positive change in the lives of people who search solutions for to their everyday problems on the internet. Leaning towards a positive and joyful approach is what makes her content more relatable to her readers.
Read more
Top Comments
There are no comments in this article yet. Be first to post one!