Jawan box office collections: Shah Rukh Khan starrer surf past USD 38M Overseas, Nears 1000 crores Worldwide
The Worldwide box office collections of the Shah Rukh Khan powered Jawan has clocked Rs. 945 crores, with a phenomenal Rs. 625 crores coming from India.
Updated on Sep 23, 2023 | 07:31 AM IST | 186.8K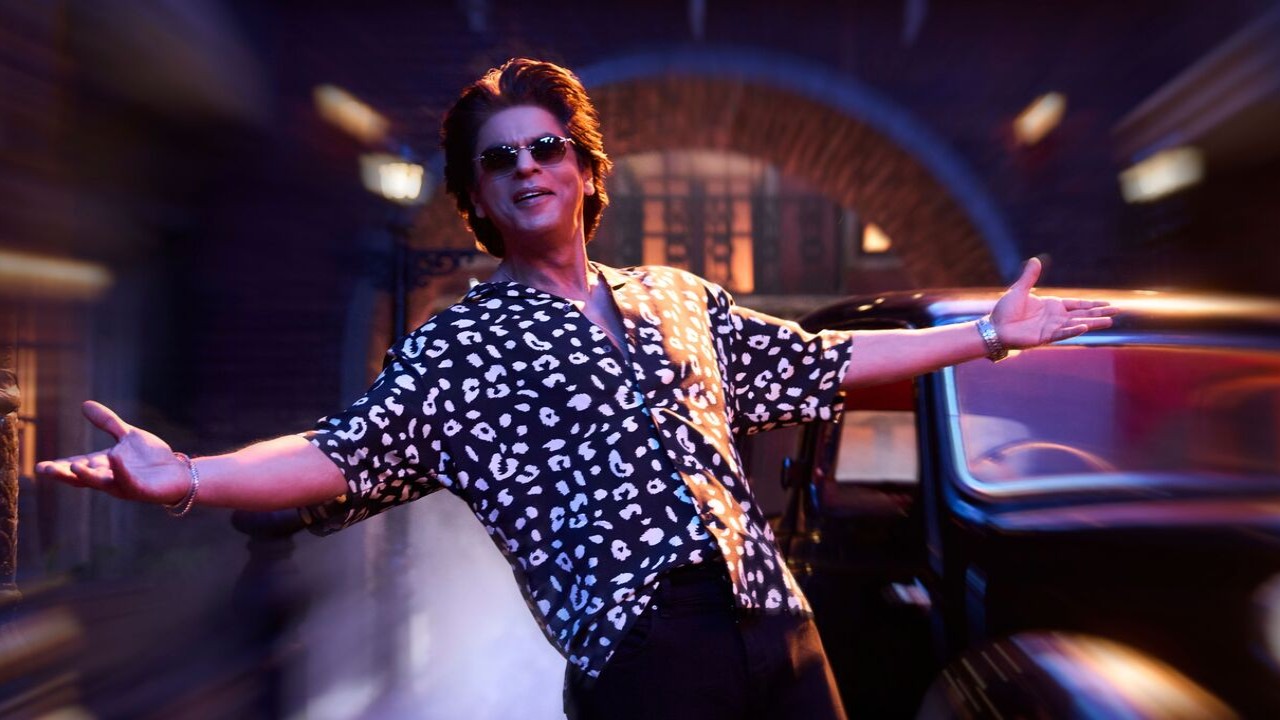 Jawan added USD 10.25 million to its international total in its second week, which has now reached USD 38.50 million. The film managed to outscore Pathaan in the second week, which had collected USD 9.35 million during the same time frame. Jawan still trails Pathaan after two two-week run but is closing the gap, which is down to USD 3.50 million as compared to nearly USD 5 million after the first extended weekend. Jawan shall cross the USD 45 million mark comfortably, with a potential resting place of around USD 46-47 million.
The worldwide box office collections of the Shah Rukh Khan powered film has clocked Rs. 945 crores, with a phenomenal Rs. 625 crores coming from India. Jawan will be joining the illustrious Rs. 1000 crores worldwide club during its Third weekend.
After two weeks, North America has earned USD 13 million, which is the second highest for a Bollywood film after Pathaan USD 17.50 million. Jawan is outscoring Pathaan in dailies and can go on for a final gross of USD 16 million plus. In the Middle East, it is running ahead of Pathaan with USD 12.87 million, with an expected final number of USD 15 million plus. Jawan is now the most-watched Indian film in Saudi Arabia, though in gross it is a bit short but shall ascend to top during the weekend. It can repeat the same in UAE as well which is just USD 700K shy of Pathaan.
Australia is just shy of AUD 4 million, the daily pace being higher than Pathaan. It can go on to beat Pathaan's full run record of AUD 4.72 million here. The underperformance relative to Pathaan has come in the United Kingdom (GBP 2.56 million), running 30 per cent short of Pathaan at the same time, though the gap has narrowed down in dailies. Elsewhere, Jawan is the highest-grossing Bollywood film in Bangladesh (multifold of Pathaan) and Sri Lanka. The former is on a phenomenal run and can enter the top markets for the film at the end of its run. Other markets where Jawan has crossed Pathaan's final number are Malaysia, Singapore and Hong Kong.
The territorial breakdown for the overseas box office collection of Jawan is below. 
Americas: USD 13,125,000
United States: USD 8,750,000
Canada: USD 4,200,000
Rest of America: USD 175,000
Asia/Oceania: USD 6,600,000
Australia: USD 2,550,000
Malaysia: USD 975,000
Nepal: USD 725,000 Approx
Singapore: USD 700,000
New Zealand: USD 480,000
Sri Lanka: USD 290,000 Approx
Rest of Asia: USD 875,000 Approx (incl. Bangladesh)
Middle East and Africa: USD 13,300,000
UAE: USD 7,450,000
GCC: USD 5,425,000
Africa and Rest of M.E.: USD 425,000
Europe: USD 5,450,000
United Kingdom: USD 3,200,000
Germany: USD 675,000
France: USD 370,000
Nordics: USD 300,000
Netherlands: USD 280,000
Rest of Europe: USD 625,000
Total: USD 38,500,000 / Rs. 320 crores
ALSO READ: Top 6 Hindi Film Box Office of All Time: Gadar 2 creates history by topping Pathaan, Bahubali 2, and KGF 2
About The Author
Jatinder joined Pinkvilla in December 2021. He covers the film
...
Read more
Top Comments
There are no comments in this article yet. Be first to post one!