Kaala Paani Review: The best Indian web show is finally here
Conceptualised by Biswapati Sarkar, Sameer Saxena and Amit Golani's directorial Kaala Paani is now officially streaming on Netflix.
Published on Oct 18, 2023 | 12:31 PM IST | 431.8K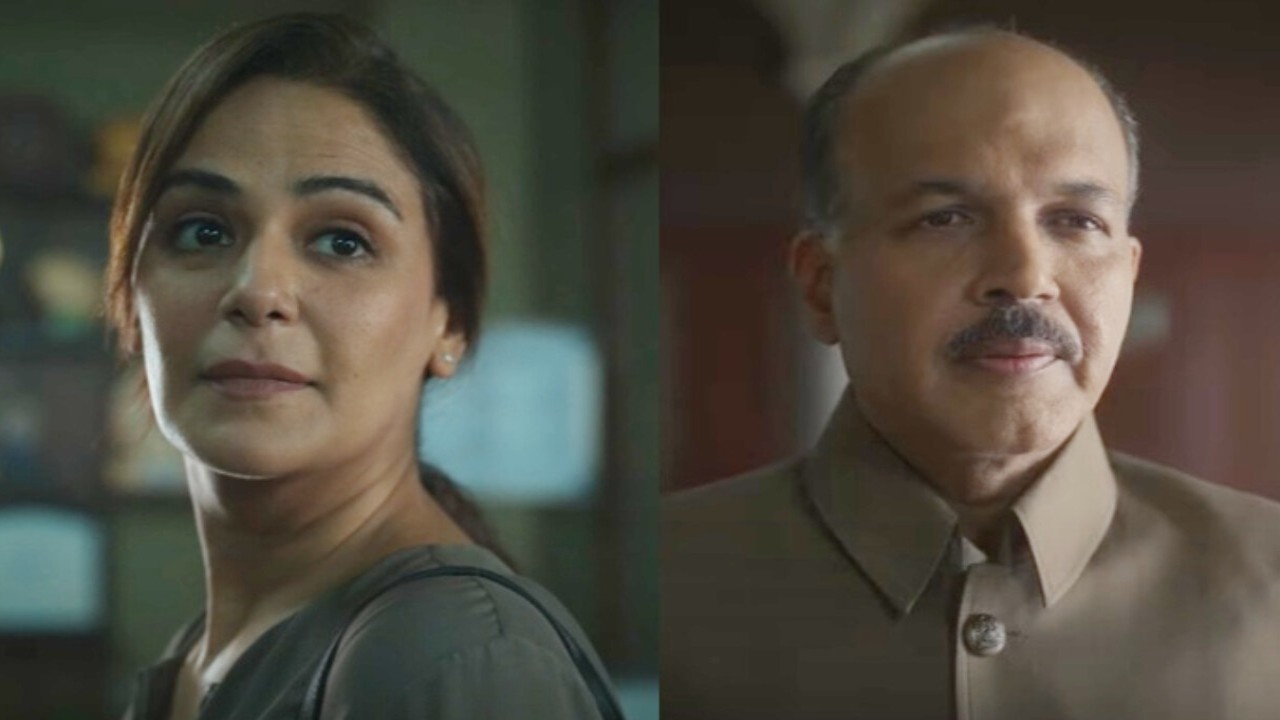 Key Highlight
Kaala Paani is a thriller-drama centered around an epidemic in Andaman and Nicobar islands

Kaala Paani is now streaming on Netflix
Name: Kaala Paani
Director: Sameer Saxena,Amit Golani
Cast: Mona Singh,Ashutosh Gowariker
Rating: 4.5 / 5
Plot:
It is December, 2027. The locals of Andaman and Nicobar Islands are gearing up for their much awaited new year festival, Swaraj Mahotsav, which is expected to bring 1000s of tourists to the island. While the permission to hold the festival has been granted by every department, Dr Soudamini Singh (Mona Singh) from the health department has still not granted the same due to symptoms of an illness in the island, which can pose a threat to the tourists. Admiral Zibran Qadri (Ashutosh Gowariker) and ACP Kamat (Amey Wagh) in a meeting with Dr Singh, prove how the illness is not really a threat and a few cases don't necessarily mean that she has to keep the entire new year fest on hold. Admiral, through his way with words, is able to convince Dr Singh to grant them the permission. Dr Singh, along with a new, credible recruit Ritu Gagra (Radhika Mehrotra), carries on with her investigations, only to realise how lethal the disease actually is. The episodes that follow, show how the epidemic turns the lives of those stranded on the island, upside down. Through the show, viewers are also made to understand the importance of the Orakas, a tribal community whose origin goes back to over 7000 years and who have developed an immunity against the disease.
What Works:
Everything works in favour of Kaala Paani. There isn't any aspect in the show that doesn't. Firstly, the story is terrific. It grips you from episode one and imagine, the grip just gets firmer with every episode. The show culminates into a finale that shall have your jaw drop. The screenplay is extremely engaging and it shall keep you on the edge of your seats. The use of back-and-forth storytelling only enhances the impact of the show. The editing is sharp and the dialogues are hard-hitting. The sub-plots are intricate and investive. The resemblance to the very recent pandemic that we as a human race went through, the Covid-19, makes the show extremely relatable for those who watch. Every character arc has been explored very beautifully and what we get is a show that totally blows your mind.
What Doesn't:
There's nothing in Kaala Paani that doesn't work. The show is a masterpiece and deserves to be watched by one and all.
Watch the Kaala Paani Trailer
Performances In Kaala Paani:
Kaala Paani boasts of an ensemble cast and the performances put up by all of them are outstanding. The pick of the actors in the show is Vikas Kumar as Santosh, a tourist who comes to Andaman and Nicobar with his family to enjoy the Swaraj Mahotsav. The actor, through the episodes, is able to depict an array of very complex emotions, from helplessness to psychopathy. Mona Singh as Dr Soudamini Singh is first rate in her short, yet impactful role. Ashutosh Gowariker as Admiral Zibran Qadri is in total control of his craft. He gives a strong, level-headed performance that will make you want to watch more of Ashutosh Gowariker - the actor. Amey Wagh as ACP Kamat plays the notorious cop to perfection and the way the character is developed through the 7 episodes is lovely to see. Arushi Sharma as Jyotsna is endearing to watch. She is a spectacular find and makes her presence amply felt. Radhika Mehrotra as Doctor Ritu proves that she is an actor that can carry a show on her able shoulders. She is fabulous. Sukant Goel as the local tour guide and poacher is also supremely talented and adds weight to the show. Chinmay Mandlekar as Dr Shashi Mahajan, in his restrained performance, is able to create some solid impact. The kids reprising the role of Parth and Vidisha (Payash Jain and Aradhya Aanjna) are very good. Every other actor and supporting actor part of the show, only enhances it.
Kaala Paani Final Verdict:
Kaala Paani is a masterpiece and probably the best Indian show ever. There's nothing to say except that - do yourself a favour and watch Kaala Paani on Netflix.
ALSO READ: Kaala Paani Trailer OUT: Mona Singh, Ashutosh Gowariker star in Andaman-Nicobar isles tale
About The Author
A journalist who is perennially hungry for entertainment. Loves tracking and analyzing box office collections of movies. Also enjoys
...
Read more
Top Comments
There are no comments in this article yet. Be first to post one!