Lana Del Rey's Sudden Weight Gain Explained: The Internet's Reaction
Lana Del Rey's sudden weight gain and her fluctuating relationships garnered media attention recently. Discover how the internet reacted to her weight gain here.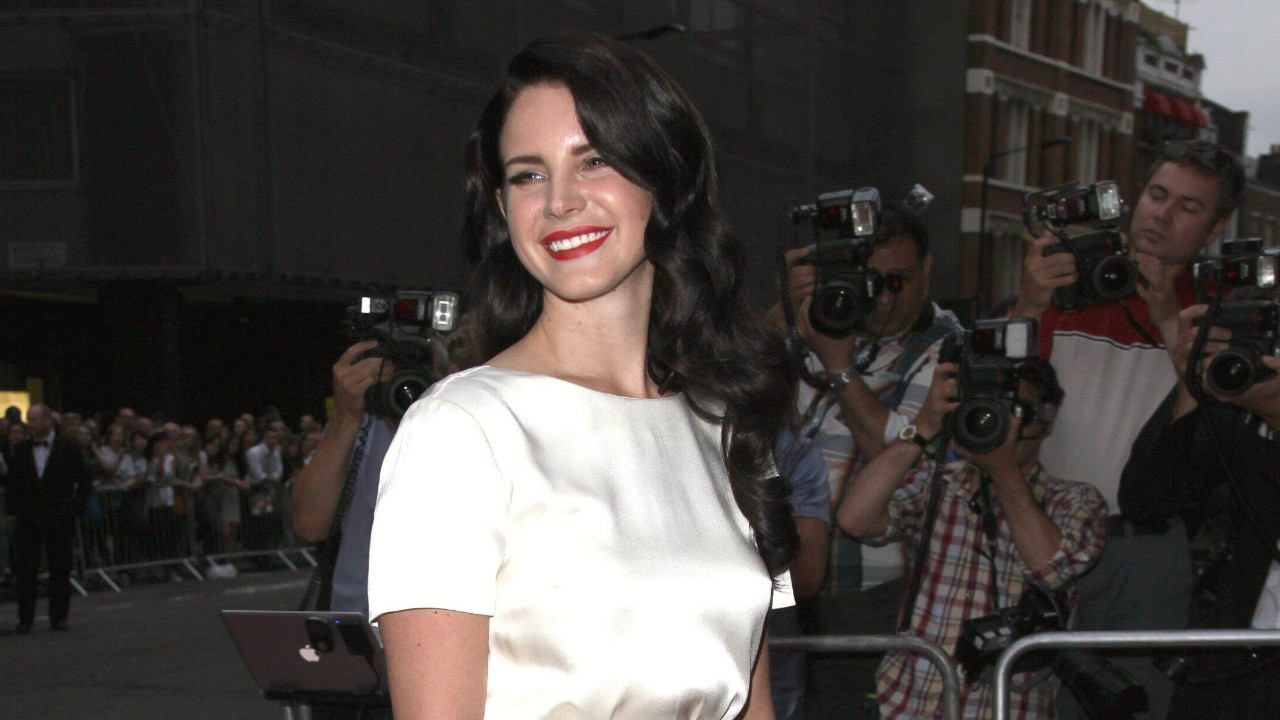 Amidst a celebrity weight loss spree, Lana Del Rey's sudden weight gain has become a topic of focus. The challenges of the pandemic in 2020 had a significant impact on her life, influencing her relationships and body weight, which garnered media attention. However, it is not the weight gain itself that is causing concern, but rather the reactions of the public and the internet. In this article, we will explore how Lana Del Rey gained weight and how the internet responded to it during the pandemic.
Who Is Lana Del Rey?
Lana Del Rey is an American singer-songwriter with a captivating voice. She is one of the most popular artists of the 21st century. Her music has a cinematic quality and often explores themes of glamor, tragic romance, and melancholia, with nods to pop culture. She has contributed to several movie soundtracks, such as "Young and Beautiful" for The Great Gatsby and "Once Upon a Dream" for Maleficent. Lana has received numerous awards, including Brit Awards, MTV Europe Music Awards, Billboard Women in Music, and a Satellite Award.
Profile & Stats 
Real Name: Elizabeth Woolridge Grant
Place of Birth: New York, U.S
Date of Birth: June 21, 1985
Age in 2023: 38
Height: 5 foot 6 inches
Weight: 143 pounds (65 kg)
How Lana Del Rey Gains So Much Weight?
Lana Del Rey's weight has been changing over the years. Back in 2011, while recording her first album, Born to Die, she gained some pounds. Then, during her second album, Paradise, she added another 20 pounds, weighing 120 pounds. Lana Del Rey's weight gain was quite noticeable because it happened quickly.
A similar thing happened in 2018 when people thought she might be pregnant due to a big belly in some paparazzi photos. However, it turned out to be the wrong angle, and she just enjoyed some pasta while on vacation.
During the recent pandemic, some fans have noticed changes in her appearance again. This time she might be around 143 pounds. Lana Del Rey hasn't spoken publicly about her weight gain or any potential health issues, but fans and media outlets have speculated about possible reasons. Let's explore the speculation and see how did Lana Del Rey gain weight. 
Lana Del Rey's Sudden Weight Gain: Is it an Eating Disorder?
In the past, people accused Lana Del Rey of having anorexia and bulimia. Rumors started when her body transformed from slim to curvy over time. The singer even mentioned her eating disorder in one of her unreleased songs. Though she hasn't directly addressed these claims, some of her lyrics hint at past struggles with an eating disorder. According to Bella Carvosso, a Biomedical Scientist and Nutritionist,  "Bulimia nervosa and anorexia nervosa are distinct eating disorders. Anorexia Nervosa involves extreme calorie restriction, intense fear of weight gain, and a relentless pursuit of thinness. It can lead to extreme thinness, nutritional deficiencies, and severe health complications. Bulimia Nervosa on the other hand is characterized by binge eating followed by purging behaviors like vomiting or excessive exercise. Body weight may be relatively normal. It can lead to issues like electrolyte imbalances and digestive problems. While both share concerns about body image, they differ in behaviors and outcomes. Professional treatment is crucial for both disorders. Recognizing these differences is essential for seeking help when dealing with disordered eating."
Back in 2012, an unreleased song called "boarding school" got leaked, where Lana mentioned her past struggles with anorexia nervosa. The lyrics go like
"I'm a fan of pro-ana-nation
I do them drugs to stop the f-food cravings"
Here, "pro-ana-nation" refers to anorexia. The song received criticism because it seemed to encourage drug use to suppress food cravings, as she mentioned being a fan of the "pro-ana nation". This makes it more troubling than just a playful song about boarding school.
Anorexia nervosa is characterized by an obsession with calorie intake and weight, resulting in severe weight loss. During recovery from anorexia, individuals may experience fluid retention, which can be mistaken for fat deposits (1), (2). 
At the start of her career, Lana was notably thin as she had struggled with an eating disorder during her school days. Despite facing challenges at boarding school, she pursued her studies in philosophy at Fordham University in the Bronx. Over time, she successfully recovered from her difficulties and has since gained considerable weight. 
When photos of Lana Del Rey showcased weight gain, many of her fans welcomed the change, considering her previous appearance as thin and unhealthy.
Lana Del Rey's Weight Gain: Is it Because of Boyfriend?
In 2020, Lana Del Rey once again experienced a noticeable weight gain, reportedly gaining 50 pounds. This significant change in her appearance could be attributed to the impact of the pandemic that unfolded during the same year.
In January 2020, she appeared at the Grammys alongside her then-boyfriend, Sean Larkin, a police officer she was dating at the time. Fans were quick to notice that Lana's waist appeared slightly plumper, leading to discussions about her weight fluctuations.
However, her relationship with the police officer eventually ended after six months, but Lana did not remain single for long. She began dating musician Clayton Johnson, whom she presumably met on a dating app. Despite the challenges posed by the peak of the pandemic, their relationship blossomed to the extent that she even visited his parents and got engaged to him. This news even caught the attention of various magazines, which excitedly wrote about their upcoming wedding. But the couple decided to part ways in 2021.
As the year 2022 rolled around, rumors swirled that Del Rey had started dating musician Jack Donoghue from the band Salem, indicating that Lana's romantic life remained active even during the lockdown.
Throughout the lockdown period, Lana Del Rey's main focus appeared to be working on her music album. She spent long hours in her recording studio, and when she wasn't working, she cherished the time spent with her loved ones. Considering her relatively sedentary lifestyle during the lockdown it is plausible that it may have contributed to Lana's weight gain (3).
Additionally, the fluctuations in her relationships and the uncertainties brought about by the pandemic could have caused some mental stress, which may also have a direct impact on weight gain in some individuals (4), (5). As such, Lana Del Rey's weight gain has become a topic of interest for fans and media alike, with speculations about its underlying causes still continuing to circulate.
Lana Del Rey's Weight Gain Was Intensified During Covid
During the COVID-19 quarantine, Lana Del Rey's weight gain became more noticeable. Her lockdown picture featured in Daily Mail showed the singer flaunting her pounds in cropped denim shorts. She completed her look with a black face mask, a 'Baseball Mom' cap, and white sneakers.
Unfortunately, she faced body-shaming from some internet trolls due to that. People criticized her with names such as 'A linebacker' and 'Lana Del Porkchop'. However, many of her fans defended her against the criticism, pointing out that her quarantine weight increase was actually a positive change from her previous, lean anorexic appearance, which had raised health concerns among her followers.
The exact reason behind Lana Del Rey's sudden weight gain remains unclear without more information from her. It's possible that her sedentary lifestyle during the lockdown played a role. It's worth noting that around 22% of adults reported gaining weight during the pandemic, and several factors like reduced physical activity, stress-induced eating, lack of sleep, and post-dinner snacking have been linked to weight gain during self-quarantine (6), (7). Carvosso further adds that, "Quarantine weight gain can be influenced by various factors beyond a sedentary lifestyle. Stress and uncertainty lead to emotional eating and cortisol release, linked to weight gain. Altered routines, irregular meals, and more snacking worsen it. Limited access to fresh foods encourages calorie-dense options. Reduced physical activity due to gym closures and increased screen time contribute. Sleep disruptions affect appetite hormones. Social isolation changes eating habits and alcohol consumption may rise. Social accountability lessens. Combat quarantine weight gain by maintaining a balanced diet, managing stress, staying active, ensuring sleep, and seeking guidance. Addressing these factors aids in healthier quarantine weight management."
While there may be various other potential explanations for her weight gain, it's essential to remember that weight fluctuations are a natural part of life for many people. Regardless of whether Lana Del Rey is intentionally trying to gain weight or facing health issues, it is essential to support her work instead of solely focusing on her appearance and weight. Despite her weight gain, she still remains a beautiful person inside and out.
What Lana Del Rey Says About Weight Gain
Lana Del Rey's recent appearance showed some noticeable weight gain, especially around her stomach, hips, thighs, and lower body. Unfortunately, she faced cyberbullying and fat-shaming after a picture of her went viral, causing her to deactivate her social media platforms temporarily. Thus she chose not to respond to those hurtful remarks. She even refrained from making public appearances, possibly due to the negative comments about her body type that were circulating.
It's essential for people to be more understanding and supportive of celebrities, especially during challenging times like the pandemic, when many experienced changes in weight.
Conclusion
Lana Del Rey's sudden weight gain during the pandemic has become a topic of public scrutiny and cyberbullying. These negative comments even led her to retreat from the public eye. But the exact reason for her weight gain remains unknown, and whether it was intentional or not is also unclear. It could be a result of a sedentary quarantine life or possibly due to mental stress, but that remains uncertain. Nevertheless, some of her fans have stood up for her against the internet trolls. Also, supporting and understanding celebrities during challenging times like the pandemic is crucial.

---