From 'cheating' husband Chris Howard to calling marriage 'dysfunctional': READ revelations by Gabrielle Union
American actress Gabrielle Union has come out in open about the problems she faced in her first marriage with Chris Howard. Have a look at the details here.
Published on Jan 05, 2023 | 08:05 AM IST | 149.1K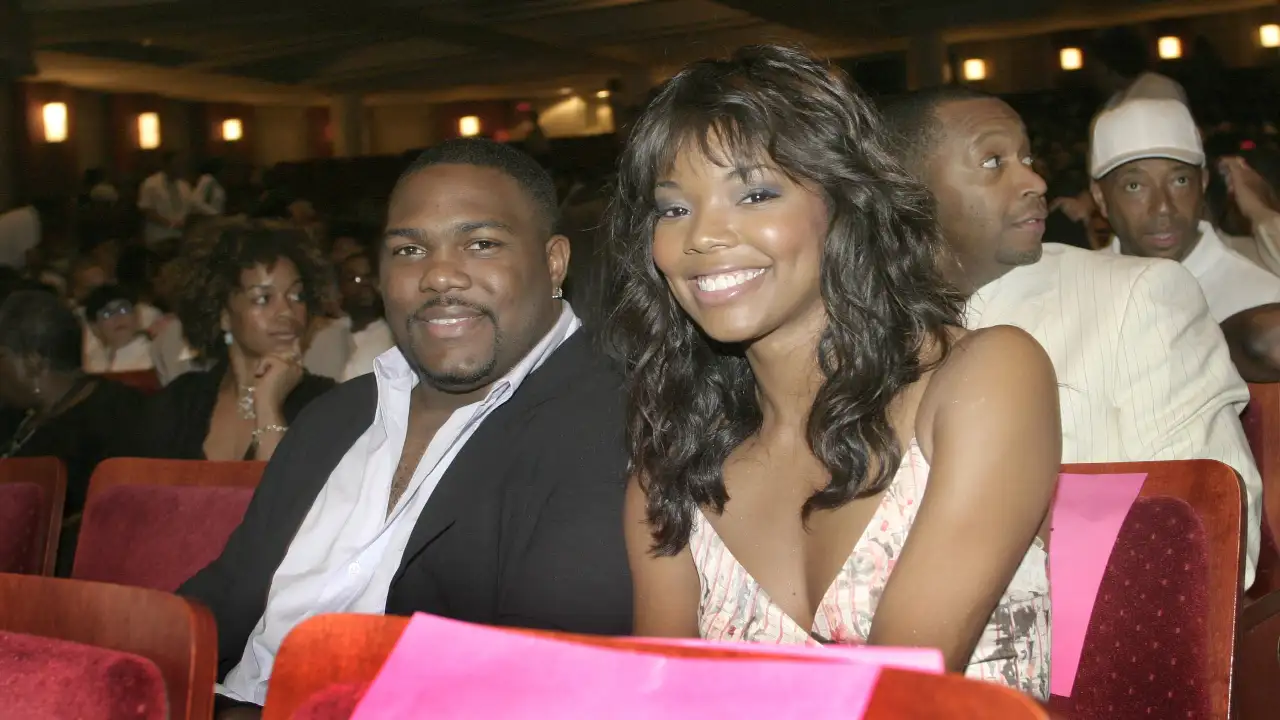 From claiming to feel "entitled" to cheating on her ex-husband Chris Howard to narrating incidents about her dysfunctional marriage with him, popular Hollywood actor Gabrielle Union has narrated incidents about her first marriage. 
Do grab a comfortable chair and have a look at the details of why Gabrielle Union is grabbing headlines in major publications in the past 24 hours.  
When did Gabrielle Union meet Chris Howard? 
If news reports are to be believed, Union met American football player Chris Howard at a party in 1999. Soon, they developed a close bond with each other and later married on May 5, 2001. However, due to certain differences, the couple announced in October 2005 that they have decided to part ways. The divorce was finalized in 2006. 
Union, as reported by aalbc.com, said that when she got divorced she "sort of realized that she hadn't been making sound choices which were the best for her to pursue her hopes and dreams and aspirations and passions."
Gabrielle Union calls her first marriage with Chris Howard "dysfunctional from day one"
During a recent conversation on the podcast "Armchair Expert with Dax Shepard," CNN reported that the actress and author talked about being married to Chris Howard, whom she divorced in 2006 after five years of marriage.
Speaking in the podcast, Union made a shocking revelation that she was seeing other people even after being married. "In our first marriage, neither one of us felt that the marriage should get in the way of our dating," she said in the podcast. 
Gabrielle Union further elaborated on how she felt entitled to cheat on her marriage with Chris Howard. "I was paying all the bills, I was working my ass off and I felt like that's what comes [with it]," she said in the podcast. This comes after Union accused Howard of being with other people as well.
Gabrielle Union made another shocking revelation about why she dated NFL player Chris Howard during the podcast.  
She highlighted that part of it stemmed from her wanting validation of having high-profile people want to be with her. "Having certain kinds of guys like me and want me … made me feel like I was worthy and good and valuable and deserving." 
Gabrielle recalled her equation with Chris and said that he had "not one thing in common, no morals, no values, no scruples."
Later, in the podcast, she highlighted that it was a mistake to get married to Chris Howard and she should have only dated him.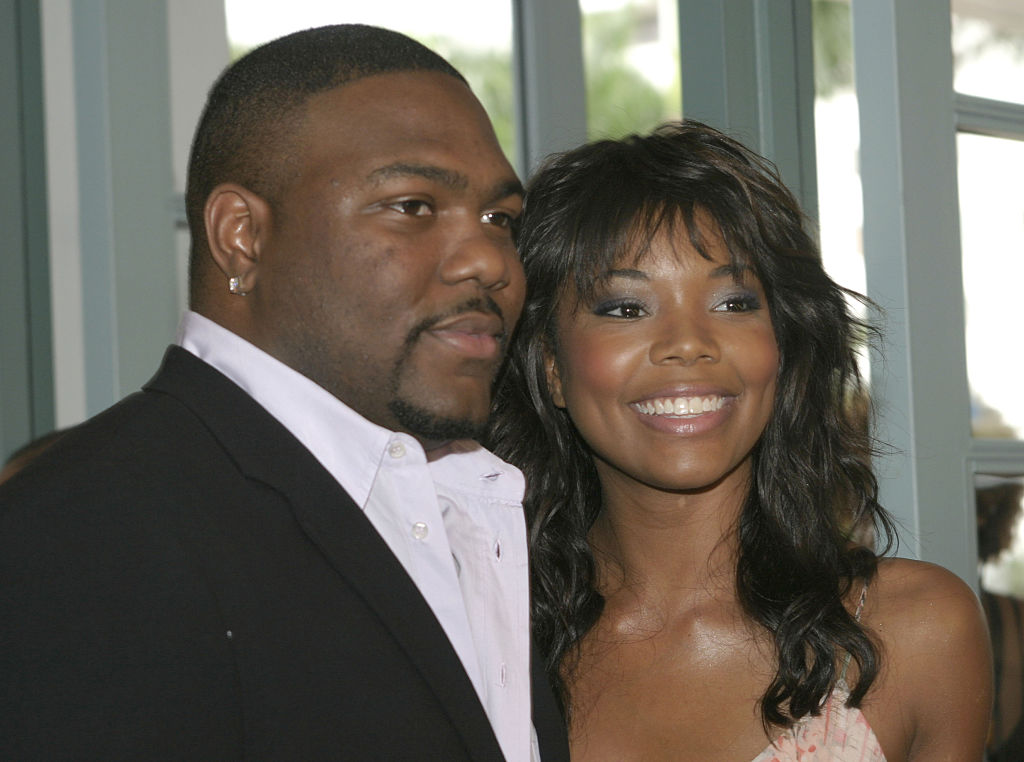 Gabrielle and her equation with her current husband Dwyane Wade
After her split from Chris in 2006, Gabrielle found love in NBA player Dwyane Wade. Soon, Gabrielle started dating Dwyane in 2008.
The bond between them grew stronger and more meaningful following which they tied the knot on August 30, 2014, in Miami, Florida. With this, Gabrielle became a stepmother to his three children. On November 7, 2018, the adorable couple welcomed their daughter, Kaavia, who was born via surrogate. Later, the couple welcomed another child—-Zaya.
Also Read: Gabrielle Union celebrates husband Dwyane Wade's 39th birthday; Writes 'You make every day beautiful'
More about Gabrielle Union
Who is Gabrielle Union?
Born in Nebraska, United States, Gabrielle Monique Union-Wade, popularly known as Gabrielle Union is an American actress who began her career in the 1990s. She is best known for essaying supporting roles in the 1999 films She's All That and 10 Things I Hate About You. She further escalated on the ladder of fame through her prominent role in the romantic sports drama film Love and Basketball and landed her breakthrough role in the teen film Bring It On.
In an excerpt from an interview given to Madamenoire, Gabrielle mentioned that her parents are divorced and they are 'pretty chill' about it. "They handled their divorce and our subsequent transition into a blended family with grace, dignity, and respect. They always put us first and didn't involve us. I'm lucky that I can just mirror what my parents did and always put the kids first. They're pretty awesome. I'm lucky," she said to the publication.
Has Union written four books including two memoirs?
Union has written four books: two memoirs, titled We're Going to Need More Wine (2017) and You Got Anything Stronger? (2021). The other two children's books are titled Welcome to the Party (2020) and Shady Baby (2021).
Gabrielle Union and her journey during the COVID-19 pandemic: (From 2020 till present)
The phase of 2020 till the present has not been an easy one for Gabrielle. In May 2020, Union grabbed headlines soon after she filed a discrimination suit against the producers of America's Got Talent on the grounds of racism and prejudice. Later, in September 2020, Forbes reported that "Gabrielle Union and NBC reached a settlement to resolve allegations of racism and sexism on the set of America's Got Talent including that Union was threatened by a former NBC executive."
Also Read: Gabrielle Union files complaint against the makers of 'America's Got Talent'
As time progressed, Union was seen coming back stronger and her social media posts depicted the same. On December 11, 2020, Union said that she would be starring with actor Zach Braff in a remake of Cheaper by the Dozen with the same title, which was released in March 2022.
On the work front, Gabrielle Union will next be seen in the film The Proud Family: Louder and Prouder.
Gabrielle Union and her influence in the world of US politics
Despite her fame and success in the film industry, she never shied away from actively participating in the country's politics. In 2008, Union came out in support of Barack Obama in his presidential campaign. Knowing this, Union was soon appointed by President Obama to work with the National Advisory Committee for Violence Against Women. Furthermore, Union participated in the Obama campaign's "Greater Together" initiative as part of his re-election campaign in 2012.
For those unaware, Barack Obama served as the 44th President of the United States from 2009 to 2017. He is a member of the Democratic Party. Notably, Obama was the first African-American president of the United States and drew great support from the African community residing in America.
Gabrielle Union talks about working on the sets of the film 'Inspection'
Gabrielle Union starrer Inspection was released in the USA last year. In the film, the "Bring It On" actor essays the character Inez French, the homophobic mom of Ellis (Jeremy Pope), a young gay homeless man.
While depicting the lives of transpeople on screen, Gabrielle, as reported by USA Today, said, "At first, I was offended that anyone would ever think that I could play a character like this."
Later, she said, "I'm like, 'What have I ever given off that anyone would think I could play a homophobic character?'."
Union further mentioned her struggles while battling racism. She, as reported by USA Today, said, "For years, I didn't even smile with my upper lip because I felt it was revealing too much of my Blackness. At its core, the film is about all the things you are willing to barter with to be accepted, and all the soul sacrifices you will make to get two little steps further. For some, that includes sacrificing their children. A lot of folks really, truly do believe that they are helping or saving or protecting their children by denying their identity, which ultimately denies their humanity."
Also Read: Gabrielle Union calls her Bring It On role 'a mistake'; Regrets trying to be 'the right kind of Black girl'
Gabrielle Union in TIMe's list of the 100 most influential people in the world
It was indeed a cloud nine moment for Gabrielle Union to be included on TIME's list of the 100 most influential people in the world in 2020.
In 2020, Union and her husband Wade revealed that their second child Zaya is a trans person. Knowing this, they did not cut down on any effort of parenting their kids to their best. Speaking to TIME magazine in 2020, Union said, "We have a daughter that is almost 2, who the world has seen is bound to nothing but whatever is in her heart and on her soul at the moment and it's beautiful to watch truly free children."
"We have another daughter who is 13, who has the freedom to be exactly who she is, who she was born to be, to be her most authentic self. She doesn't ask permission to exist. That is wildly inspiring." Wade supported his wife's words and highlighted to the esteemed publication that their children as the inspiration for how they lead. "We're inspired by our kids. The way they look at us, the way they look to us for leadership and guidance, for their moments of bravery," Wade told TIME magazine.
With the arrival of 2023, we hope to see more works of actress Gabrielle Union in the public sphere.
Also Read: Taraji P Henson looks back at the EPIC prank she played on Gabrielle Union
About The Author
For Mansi, creativity combined with hard work is the way forward in life. She studied broadcast journalism at the Asi...an College of Journalism. With close to 2 years of work experience in writing about celebrities, fashion, and entertainment news, she is exploring her journey as an entertainment news journalist at Pinkvilla.
Read more
Top Comments
There are no comments in this article yet. Be first to post one!