Zeeko Zaki Weight Loss: The Secret Behind His Fit Physique
Explore Zeeko Zaki's weight loss journey to learn about his fitness routine, diet plan, and the determination that led to his incredible transformation over time.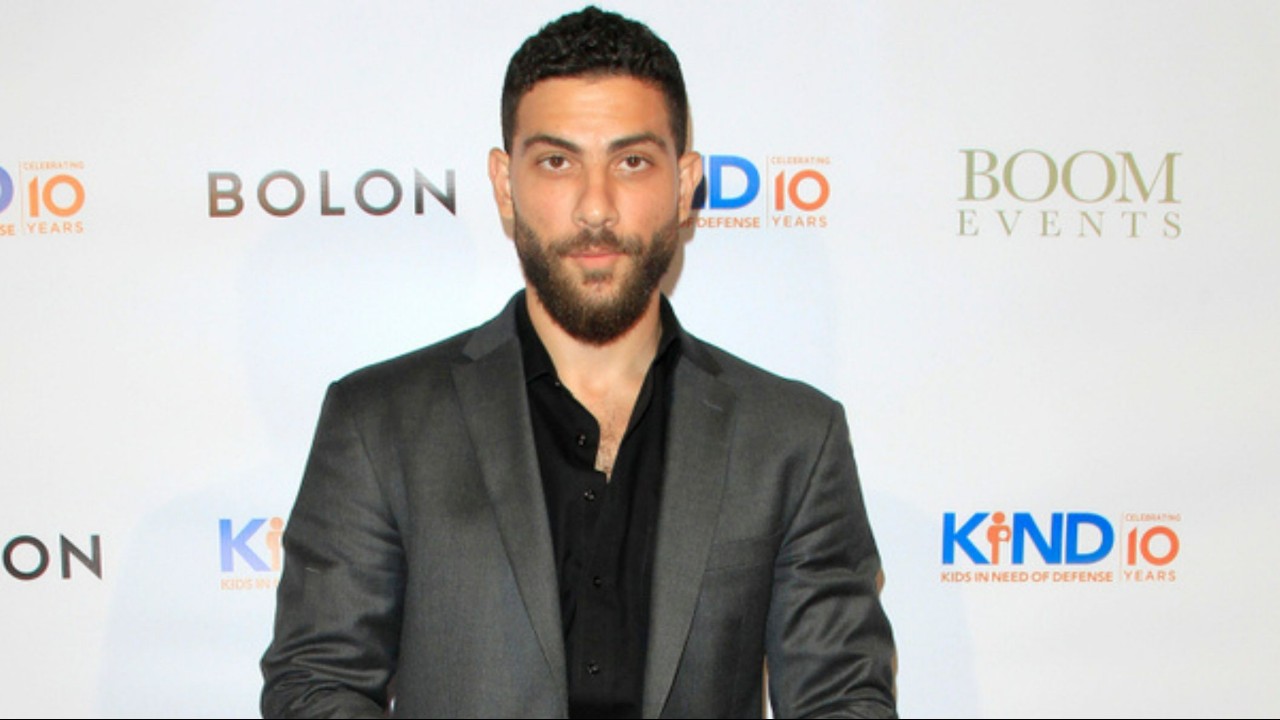 Zeeko Zaki is not just a talented actor but an inspiration for many aspiring to get in shape. Zeeko Zaki's weight loss journey is one filled with persistence, commitment, and a healthy approach. From his diet plans to regular workout routines, he has set a great example for his fans.
The transformation of Zeeko Zaki didn't happen overnight. A weight loss process requires discipline more than anything else. Zeeko Zaki had been consistently maintaining a disciplined lifestyle, following a well-balanced diet and proper exercise routine. His fit body has made him look more appealing and helped in his overall well-being.
Zeeko Zaki's weight loss story is a lot more than just shedding pounds. It is about adopting a healthier lifestyle. Let's explore his inspiring journey for those looking forward to motivation and getting into healthy living.
Who Is  Zeeko Zaki?
Zeeko Zaki, born Zakaria Sherif Zaki on January 18, 1990, in Alexandria, Egypt, is an Egyptian-born American actor. He emigrated to the U.S. at a young age and grew up in West Chester, Pennsylvania. Discovering his passion for acting in high school, he worked in North Carolina theater before landing roles in television. In 2017, he had recurring characters in Six and 24: Legacy.
His first lead role came in 2018 with FBI, playing Special Agent OA Zidan. Zaki's career highlights his desire to challenge stereotypes about Muslims and Arabs. In his personal life, he is engaged to Renee Monaco as of May 2023, and he also has a strong connection to his Egyptian roots. From his early years in community theater to leading roles in popular shows like FBI, Zaki's journey reflects a dedication to his craft and a commitment to meaningful representation. Apart from his acting, he has also been in the headlines for being an inspiration to many for his amazing weight loss.
 Zeeko Zaki's Weight Loss Journey
Continuing from his success in the entertainment industry, Zeeko Zaki went for an equally impressive full-body transformation. Over the past eight years, the 32-year-old star of the FBI underwent an incredible 100-lb. weight loss journey, opting for a gradual transformation.
Zeeko Zaki's weight loss was methodical, and he lost around 10 lbs. a year. He wanted to do it slowly. Zaki admitted that he really loved the idea of becoming different every year. One of the key strategies he employed was a tip he picked up from the book, The 4-Hour Body by Timothy Ferriss. This trick included eating 30 grams of protein just 30 minutes after he woke up in the morning (1).
The transformation was physical as well as emotional for the Egyptian-born actor. The excitement of revealing his new self was tinged with the nostalgia of the old kid he used to be, as he revealed in an interview.
More importantly, his interest in losing weight can be traced back to his time crewing in high school. Thus, it indicates that his weight loss journey was deeply personal and rooted in his past.
 Zeeko Zaki Workout Routine
With resolution season around the corner, I just wanted to remind you of what is possible in only 2 months. The photo on the left was taken on September 17th, the day I started training with @toby_richa. Happy Holiday Season everyone and good luck with your resolutions 🖤 pic.twitter.com/baNYVOmeXW

— Zeeko Zaki (@zeekozaki) November 22, 2019
Zeeko Zaki's weight loss journey has been an inspiring testament to his determination and commitment to health. His workout routine has been a varied part of his transformation, just as his diet.
According to Bella Carvosso, a Biomedical Scientist and Nutritionist, "Basic exercises that can be included in workout routines, for weight loss include brisk walking, jogging, cycling, swimming, bodyweight exercises (like squats, lunges, push-ups), and interval training, which can be effective for burning calories and improving fitness levels."
P90X Video Programs: Zaki began his weight loss journey by working out to P90X video programs. It is a set of 12 high-intensity online workouts that you can take up over 90 days. These programs involve different exercises that target various muscle groups, contributing to weight loss by burning calories and building muscle. That's why Zaki's approach to high-intensity exercises has helped him lose weight (2).
Yoga: Every six months, he would get obsessive about a different type of activity, like yoga. Yoga helps with weight loss by increasing flexibility, improving muscle tone, and reducing stress, which often leads to overeating (3).
Crossfit: Crossfit was another passion during his transformation. It involves high-intensity functional movements that are essential for daily life and work. It's known to be highly effective in burning fat and building strength, which contributes to weight loss (4).
Our reviewer Bella Carvosso says, "CrossFit exercise aids weight loss through its high-intensity, varied workouts that combine strength training, cardio, and functional movements. It elevates calorie burn, boosts metabolism, promotes muscle growth, and enhances overall fitness, which leads to weight loss."
Daily Routine: Despite a busy schedule filming for the FBI, Zaki's dedication doesn't waver. He typically wakes up at 4 a.m. for a 30-minute workout to get the juices flowing. This early morning routine ensures that he remains active and kickstarts his metabolism for the day (5).
Consistency: Zaki works out four to six times a week, which he revealed in an interview. Consistent exercise is vital for steady weight loss, as it helps to maintain a higher metabolism and burn more calories throughout the day (6).
The Zeeko Zaki weight loss journey is a tale of varied exercises and a consistent routine based on his personal interests and aligned with his professional demands. The actor also pointed out that maintaining his health is now a necessity with 12- to 14-hour filming schedules. Regular exercise helps prevent the body from breaking down and keeps him fit and ready for the demands of his job (6). 
 Zeeko Zaki Diet Routine
Along with his commitment to regular exercise, Zaki also opted for a well-planned diet routine. His approach to eating has played a significant role in his 100-pound weight loss.
Let's look at how Zeeko Zaki's diet has been aligned with his exercise and helped him reach his weight-loss goal.
The success story of Zeeko Zaki incorporates a thoughtful and consistent approach to diet, focused on protein intake, balanced nutrition, pre-workout nourishment, mindful eating, and hydration. His story demonstrates that transformational weight loss is attainable with the right blend of activities and commitment.
Conclusion
Episode✌️
Tonight 9/8c on CBS @fbicbs
See ya there 🖤💛 pic.twitter.com/yLEADT8LEa

— Zeeko Zaki (@zeekozaki) October 1, 2019
The story of Zeeko Zaki's weight loss adds another significant chapter to his life. Zeeko made positive changes in his lifestyle while managing a successful acting career. Such determination and dedication brought him closer to his weight loss goal. With hard work and perseverance, anyone can achieve their personal goals. His story is not just an encouraging example, but it also leaves us with a motivation to live a healthy life.
ALSO READ: Chumlee's Weight Loss: Here's How the Pawn Star Shed 160 lbs

---