Cancer to Libra: 4 Zodiac Signs Who Gift Thoughtful And Extravagant Presents to Their Loved Ones
Some zodiac signs have a big heart; they can easily go above their budget to present top-notch gifts. Their considerate soul indeed surprises their loved ones.
Published on Mar 24, 2023 | 04:59 PM IST | 188K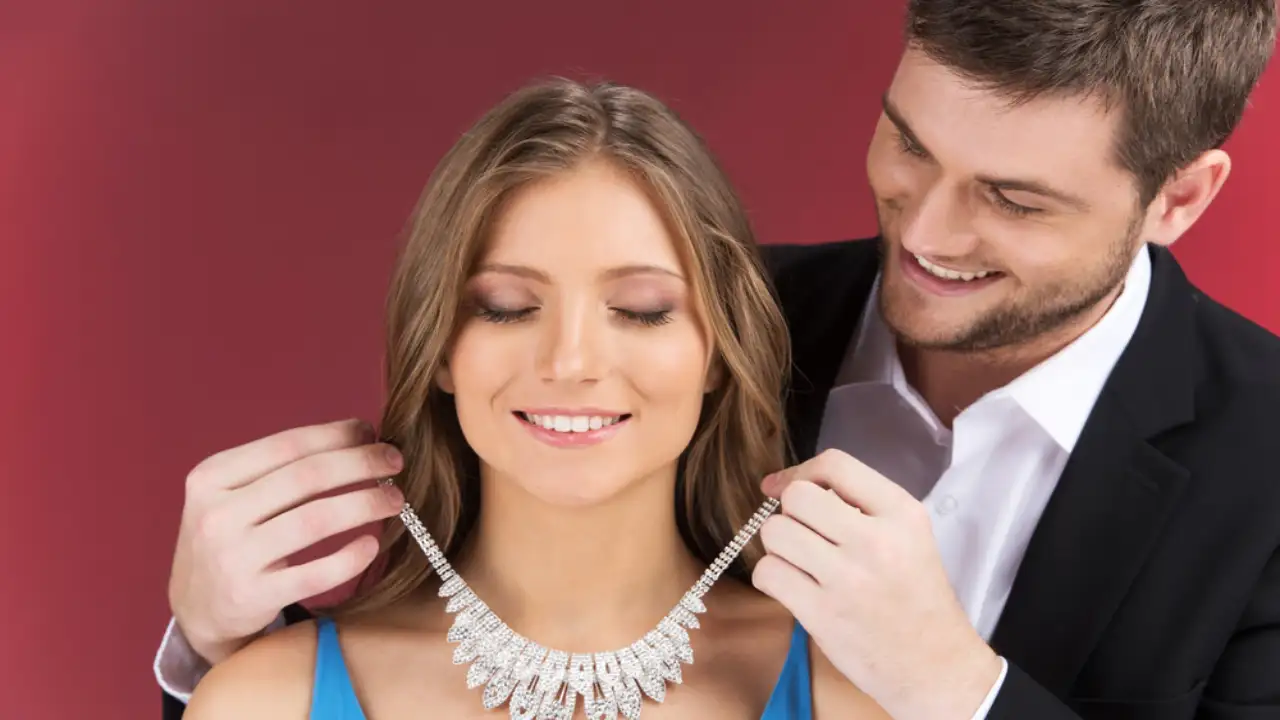 When it comes to showering or expressing their love and sentiments, some prefer to choose the language of gifting. For them, their symbol of love is dedicating thoughtful and lavishing presents to their loved ones. These people can simply blow anyone's mind with their extravagant choice along with the profound thought they put in to bestow such exclusive offerings. In fact, they might not take the assistance of words while speaking their affection towards you but their generous soul pours a bunch of gifts now and then as a token of their love. From Zodiacs crab to Libra, here, take a look at cosmic signs who do not think about their budget and spend with an open heart to offer lavish gifts to their loved ones.
1. Cancer
Given their thoughtful and compassionate personality, Cancerians never face any trouble voicing their emotions. But to make their precious ones feel extra special, they always hand over deluxe keepsakes. Right from buying you gifts that bring back childhood memories to randomly ordering things you have been saving for, Cancer born people will never fail to bring oodles of smiles and excitement to your life. Because they are the innate empaths and intuitive folks on the zodiacal wheel, they can simply figure out your needs, giving a sentimental blow to their gifting.
2. Aquarius
Since they turn on their flight mode when it comes to discoursing emotions, they take the support of materialistic gifts to ensure satisfaction, pleasure, and contentment for their beloved. They never let money in between their relationships and work double hard to fulfill the needs of their friends and family. Right from exclusive and trendy products to the finest devices, Aquarians always make sure to provide the best presents to their important people.
3. Virgo
Virgo is a self-publicist sign. So when Virgo individuals bestow you with an extravagant gift, know that they never do it with a sentimental motive. For them, showering someone with incredible presents is a great way to brag about their lavishness and hear words of praise at a get-together. 
4. Libra
These friendly natives have the potential to splurge heavily on their companion's gifts. Once someone makes the space in their heart, they would do anything to keep that person happy. Even if it takes bringing a piece of the moon to the earth, Librans have the proficiency to move beyond their limits just to astound their confidante with a perfect gift.
Thus, it is clear that the aforementioned zodiac signs can go beyond their limits to pamper and spoil their bae. While some of them take the stand of such grand gestures to exhibit their deep affection, some provide you with amazing gifts just to show off their wealth. Nevertheless, their thoughtful and luxurious packages will leave you awestruck, all the time.
ALSO READ: 6 Ways to recognise a Cancer man is in love with you
11 Mistakes Aquarius Women Tend to Make in Relationships
Here's The Truth About Virgo Man and Virgo Woman Compatibility
About The Author
A voracious reader and animal lover, Aditi is currently exploring the mysterious world of Astro sciences to decode th...e significance of the stars on one's psyche, having studied Awakening Astrology at length to gain expertise in the field. With 9 years of experience as a journalist and an editor, her finance degree initially led her to business journalism, but she found her heart in writing about travel and lifestyle. Getting back to nature gives her solace, as does writing about different cultures.
Read more
Top Comments
There are no comments in this article yet. Be first to post one!