Capricorn to Aquarius: 5 Calmest Zodiac Signs Who Tackle Everything with a Laid-Back Approach
While suffering from stress, it becomes really tough to think rationally. But some people have a relaxed attitude, and can handle stressful events sensibly.
Published on Jan 12, 2023 | 10:59 AM IST | 339.2K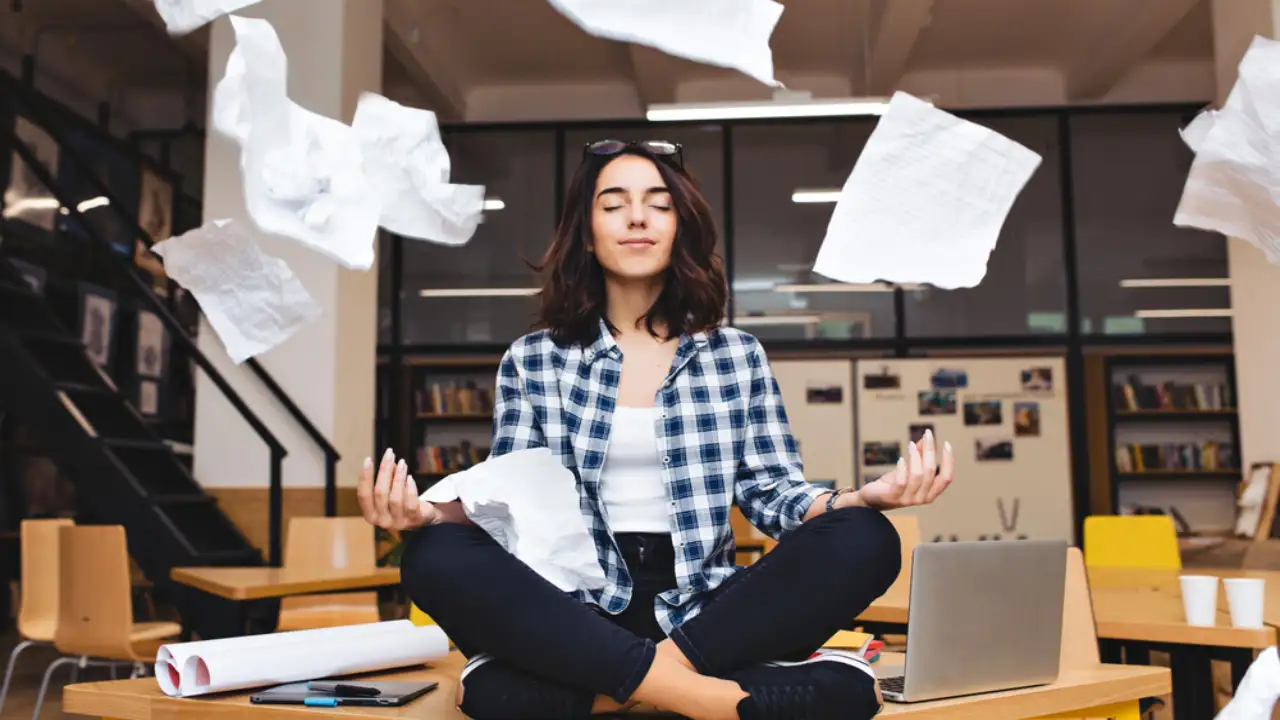 Due to chaotic schedules and busy lives, it is extremely common to get hyper. Especially, when our lives are hit by a stressful situation, many of us are unwilling to contemplate how to manage and react at the moment, consequently, making things worse. While some stay anxious and strained, some remain calm and relaxed and tackle the problems with a pragmatic approach. These beings are reliable, sturdy, and naturally good at managing stress. In the face of adversity, they think before reacting and will never get panicky, no matter how hard the situation is.
Here is a list of zodiac signs who stays calm and does not tremble easily when the going gets rough.  
1. Capricorn
Being determined, strong, and bold, Capricorns are a pro at staying calm and patient during stressful situations. People with this zodiac sign first contemplate the pros and cons of every situation and only then take a step. They are quite reliable during the griming times. With their laid-back attitude and significant experience, Capricorn folks will keep the nerve-racking situation under control.
2. Virgo
Known as the practical, analytical, and sorted souls of the zodiac, Virgos are perfectionists and have trained their minds to see the best in every situation. They won't hesitate to take a difficult step and will standstill no matter how griming the event is. Instead of getting hyper, Virgo born will try to calm the situation with their rational decisions.
3. Libra
Librans are proficient balancers in the zodiacal wheel. By deeply analyzing all the aspects of a problem, they try to manage every situation tactfully. By posing equilibrium, they try to decrease the stress in the heating moment, thus, tackling a tough time without any foolish decision.
4. Aquarius
Aquarians gain their knowledge from real-life experiences. They keep their mind active and know exactly how to keep a tab on their emotional intelligence, so go with the flow. That's how they make their life light and happy. Instead of stress and pressure, they will rather develop a relaxed attitude and ease out a problem.
Controllable stress is deciphered to bring out the best in a person, so some folks walk on a tranquil and composed path to bring out the best in a taxing situation. Do reach out to the above-mentioned zodiac signs to seek assistance during a strenuous condition.
ALSO READ: Here's The Truth About Capricorn Man and Cancer Woman Compatibility
Understanding the Compatibility Between a Libra Man and Gemini Woman
About The Author
Mudra is a certified food & travel writer who is busy journaling the web with valuable and fact-enriched art...icles. An introvert who adores connecting with the world through her words, she is a budding journalist with 3+ years of experience in content writing. Embracing a professional degree in Journalism and Mass Communication, she is busy fuelling her creative ideas to produce content that is relatable and can guide people on a better path. Currently engaged in fabricating quirky, witty, and quality-conscious content.
Read more
Top Comments
There are no comments in this article yet. Be first to post one!